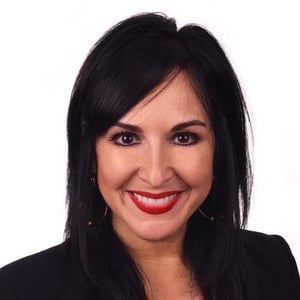 It felt good to arrive back home after being in Columbus; yet the next day I was faced with a refrigerator/freezer that decided that it was time to leave this earth. I knew this dooms day was coming, as I could hear the loud churning and the will to stay alive for the past couple of weeks. Yet I knew the end was near. I'm just grateful that I was there at home with it when it finally decided to call it quits. It would have been tragic to return home after a fabulous week in Columbus to find the remains it left behind. There are small miracles everywhere and this was one of them. It was a great excuse to clean out the freezer too. I was also able to count the number of ducks I had in stock and found some that didn't even belong to me. Those visiting birds had been taking up half of my freezer, but I have set them free. Speaking of ducks………opening weekend in south Louisiana is next weekend! Our hunting club that was destroyed last year during two hurricanes is finally ready and so am I. I look forward to restocking.
Anyway, I still returned home from Columbus with a big smile on my face after a long, but productive week. I reflected on those five days that kept us so busy and the people I encountered along the way. Memorable highlights from NASGW 2021 include: the afternoon happy hours, the monster nachos, mac and cheese, and chicken wings. We celebrated birthdays, achievements, and I even ate a steak topped with Joe Burrow sauce. We had a SCOPE update meeting with our in-house comedian, Easton. We had the option to wear masks inside the convention hall and last but not least, our annual Appreciation Dinner (let's just stop there while we're ahead).
Congratulations to all of our Appreciation Award winners. There were a few surprises this year, including a three-way tie for Firearms Manufacturer of the Year, which was very indicative of the craziness we experienced in the last two years. Congrats also to all the NASGW-POMA Caliber Award winners. These awards continue to gain notoriety across the industry, and it was great fun to hear which new products stood out of the crowd. I have to recognize Sue Cupero once again for receiving the Chairwoman's Award.
The NASGW is not the same organization it was 5, 10 even 20 years ago. With outstanding continued leadership and increased engagement from all members, the Association is doing big things, just like Kenyon said we would. I hope you recognize this growth and change and continue your engagement in the organization. It takes motivated individuals willing to commit their time and energy to NASGW to continue the Association's trajectory. And, I'm excited about the future leaders on our Board of Directors, starting with your new Chairman, Chris Means of Tactical Gear Distributors. There are still big things on the horizon, and with all of your continued support, we will get there.
We owe a huge thanks to the team at NASGW for forging ahead and making the Expo happen, and thank you to all who attended. It truly was a great week and it felt normal once again. I hope that trend continues with other upcoming industry events.
With all of the excitement and energy from the Expo, it was also bittersweet for me. This was my final Expo as Chairwoman of the NASGW. It has been a very fast three years, even with staying on an additional year due to COVID. It has been a true honor to serve in this role and help push the Association forward. Thank you for sharing your week in Columbus with us. Thank you for supporting the NASGW, and thank you for supporting me and the opportunity to serve as the first-ever Chairwoman of our NASGW.
Until Next Time,


Laurie Lipsey Aronson
President and CEO Lipsey's
NASGW Chairwoman