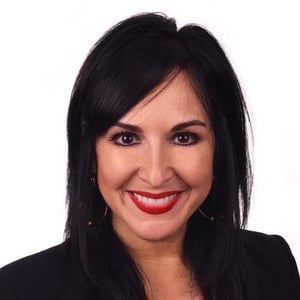 Think back to when you were a kid. I surely can't remember saying to my parents that I can't wait to go to the doctor to get a shot. I surely can't remember a time as an adult saying it either – until now. I've never been so excited in all my life. I've received my double vaccine dose, I've laminated my COVID card, and I can finally rid myself of those awkward elbow bumps and start hugging and handshaking again.
In Louisiana, all residents are now eligible for the vaccine if you're 16 and over, even without any underlying conditions. I sincerely hope that your state is almost there, if not there already.Last night, my team and I attend a business banquet for the first time in over a year. I've never been so excited to attend a banquet. Despite the sign on the door of the event center of the hotel that said "By the ordnance of the Mayor of the City of Baton Rouge, you must wear a mask," masks were flying off the minute they started passing around the cheap screw top wines through the crowd. And then the Mayor walked in. But she didn't say a word. She mingled with the crowd, wearing her mask, and looked dignified doing so.
Think about how much fun the EXPO in Columbus will be if we all have had the vaccine by then. We can get back to being our old selves and grabbing our spots at the hotel bars ordering a libation of choice and mingling with our industry friends who have been sorely missed. (This is my public service announcement for GO GET THE VACCINE PLEASE.) In fact, planning for the Expo is still full steam ahead, with registration opening very soon. Exhibitor sign-ups are very strong for this time of year, and with how successful the past twelve months have been in our industry, this year's event is sure to be one to attend.
A few weeks ago, many from our industry friends were able to gather in Talladega, Alabama, for the inaugural Shooting Sports Showcase. This event was organized by POMA, SEOPA, and with some help from our team at NASGW. We've heard great feedback, and many are already looking forward to the 2nd Annual Shootings Sports Showcase in 2022. It's another positive sign that we are on the downhill side of the COVID-19 Pandemic.
Another exciting event happening in April is the official launch of the new SCOPE DLX as well as SCOPE CLX and the all-new SCOPE PLX. If you are interested in learning more about these new tools, we encourage you to sign up for the webinars happening around the middle of the month. Distributors will get the first look on April 13th at 2 pm CST, and manufacturers will get their sneak peek on April 15th. You will find links to register in the latest InSight Newsletter.
Many of us are predicting a very strong 2021 despite political pressure increasing from the new administration and the continued demand. One thing is for sure; 2021 is off to a great start in our industry. I still get as many daily phone calls, text messages, and emails as our sales people do from friends and associates begging me for guns and ammo. It's a good sign and it makes me feel popular.
In due time we'll find out if that awards banquet was a super-spreader or not. Many of our teammates have already received at minimum their first vaccine dose and our company-wide clinic will be held next week at our office. I encourage you to do the same at your own businesses if your state will allow it. Just stay healthy – we need you!
Until next time,


Laurie Lipsey Aronson
President and CEO Lipsey's
NASGW Chairwoman