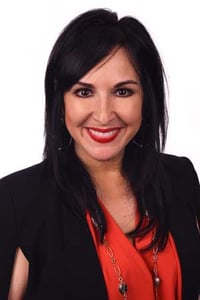 In my time in this industry, I've been fortunate enough to be surrounded by a lot of great people and learned many lessons along the way. Looking back, there is one lesson that really resonates with me to this day. As a young teenager, my father taught me to give a firm handshake. That valuable lesson has served me well and I have observed several looks of surprise over the years when being introduced to others at social gatherings, business meetings and events. That handshake goes a long way to make a first impression, and as a wholesaler in this industry, it can symbolize the trust and commitment to our partners.
A handshake is indeed a great introduction but to really get to know a person you need to learn about their past and what brought them to that moment. For me, my introduction to the shooting sports industry began on the day I was born. I have literally been in and around it my entire life. I grew up working in our family's retail sporting goods business called Steinberg's Sports Center. We had four locations in Louisiana and it was a magical destination for outdoor enthusiasts all over the south. My father, Richard Lipsey, and his father, Joseph Lipsey, Sr, had the store filled with collectors' firearms and large trophies from all over the world. The most famous one of all though was the polar bear that my father shot in 1970. That bear has followed us from our retail store days to all of our wholesale business locations. Today, the polar bear is the official greeter upon entering our office distribution center in Baton Rouge.
My favorite job growing up was working summers behind the knife counter. Knives were sold at the front of the store where the cash registers were which allowed me to see all of the customers entering into the store. During holiday time, my duties called me to the gift wrap department which also gave me an opportunity to visit with all of the holiday shoppers which often times were our good friends.
In 1993, after being away from Louisiana for eight years while living in Atlanta, the time was right for me to move back to Baton Rouge and enter the family business. I was lured back home with the offer of becoming our credit manager. Who wouldn't want that job, right? It turned out to be the perfect job for me, as I began to get to know our customers and a better understanding of wholesale. 26 years later, a lot of hard work and even more lessons learned, has brought me to where I'm at today, the Chairwoman of NASGW. I'm excited at what lies ahead for 2019 and I look forward to serving you all and this association.
Until next time,

Laurie Aronson
NASGW Chairwoman