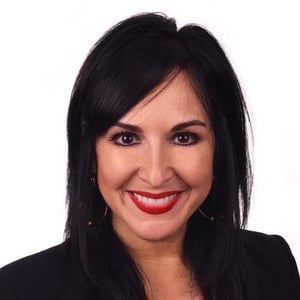 Summer is in full swing, and we are back to our normal lives for the most part. Americans are vacationing at historic levels, events and crowds are returning, and music festivals and baseball are reminding us what summer is all about. Honestly, it is all so refreshing after last summer. You don't realize how much we all took for granted until those regular summer activities were taken away.
Another thing we shouldn't take for granted is the historic sales we've seen in our industry because things are starting to return to normal levels. According to shipment data from SCOPE, in the last few weeks, firearms shipments have slowed. This seems to be the decline we've all been anticipating and may be a signal of things to come. However, ammo shipments have increased above last year's levels, loosening up what was a very limited supply. And despite the declines in firearms shipments, we are still drastically outpacing the three-year average. So the sky is not falling, but we are starting to return to normal.
Across our industry, our leaders, manufacturers, distributors, and dealers have been stepping up in response to any and all challenges. Whether it has been the response to a pandemic, increased consumer demand, or political opposition, we have answered the call. More recently, it has been the nomination of David Chipman as the Director of the ATF. Our friends at the NSSF have been working overtime to rally the troops in opposition of Chipman, sending out communications throughout the industry, writing letters to Senators, and keeping all of us engaged in what will hopefully end in our favor. All signs are looking positive for the shooting sports industry. I honestly can't thank the NSSF enough for their leadership during this time, but this is just another great example of how we must all work together to protect our rights and answer the call when it is time. At times our businesses may compete for sales, awards, and consumer loyalty, but at the end of the day, we are a much stronger force when we work together. I know many of you all know this as we have been fighting this battle for decades, but it's nice to celebrate collective successes when they happen.
Speaking of returning to normal, the NASGW Expo is only a couple of months away, and things couldn't be looking better for our event in Ohio. Booth sales are very strong, the hotel room blocks are currently sold out, and there is a lot of excitement to bring our industry back together. I do need to remind all manufacturers to submit your new products to the New Product Showcase for a chance to win a 2021 Caliber Award. The deadline is coming up on August 1st, so don't miss out. I am certainly looking forward to seeing all the new products, catching up with many of you, and getting back to business as usual. Until then, enjoy the rest of your summer whether at the beach, the mountains, or on your back patio and the return to normalcy.
Until next time,


Laurie Lipsey Aronson
President and CEO Lipsey's
NASGW Chairwoman