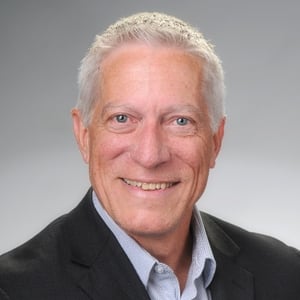 Summer usually means slowing down and enjoying time with family and friends. It is a time to travel and see the wonders of this county (or Grandma's backyard)! But this year, we are certainly seeing some changes that will influence our normal summer routines.
Fuel costs are officially at an all-time high, along with increases in the prices of everything, from vehicles to a gallon of milk. Many companies struggle to find and keep good employees. So many people were incentivized to stay home and not answer the call to return to work since they were making, in many cases, more to sit on their couch in front of the TV. I've been fortunate enough to retain employees by increasing hourly rates of pay, bringing in company-paid lunches, longer paid vacations, and more.
There is a cost to anything you add to employee benefits that has to be balanced somehow with profits that are harder to achieve amid shrinking margins and slowing sales in an industry that truly lives on disposable income. Despite the high fuel prices, there are record numbers of people hitting the roads and airways to get out of the house this year. That will be at a cost to the potential firearm purchase that will now go in the gas tank or beach resort hotel.
But not all is gloom and doom. The current administration has used their majority, with some help from a few republican (in name only) senators, amid a summer of unfortunate tragedies to pass legislation that combines addressing the needed school security problems and mental health issues with some very questionable restrictions that always affect law-abiding citizens like you and me, but seldom if ever address the criminal element that continues to plague our nation. Sweeping legislation and the accompanying press from every media outlet should help create increased demand for affected merchandise.
I don't expect to see much increase in traffic flow at firearm retailers right away this summer, but I'm optimistic that we'll have brisk sales as we head into fall and hear the escalating political rhetoric as we near the mid-term elections. We'll be ready to take advantage of any opportunities, as I'm sure you will be as well!
And speaking of travel, please don't forget to get registered for the Expo in October if you haven't done so yet. Manufacturers this year, for the first time in a couple years, will be looking for help from 2-step distribution to alleviate their inventories. Now is the time to start laying the groundwork for your show meetings and plan to bring ideas that YOU want to see from them. Distributors will be leaned on heavily to help create opportunities that filter down to retail promotions.
In the meantime, I'm continuing to make adjustments in the business I run as needed to address the changing environment and will undoubtedly turn my attention away from the political noise so I can enjoy some time with my family and friends. I hope that all of you had a safe and satisfying Independence Day weekend, compliments of our country's founding fathers, in whatever fashion and location you chose to enjoy it! Here's to your health and success for the rest of the summer and the second half of 2022.
Happy belated Independence Day everyone!
Until next time,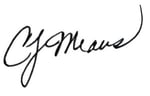 Chris Means
NASGW Chairman