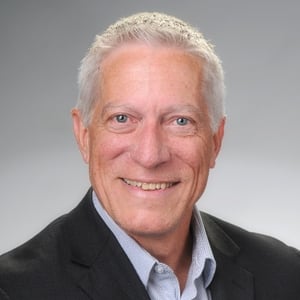 Happy New Year! As we close out 2021, I'm filled with a sense of accomplishment for the goals I've fulfilled in my work and personal life, but a little emotional for the events that filled my life with joy and pride. I'm not one to wish away the years, but I think we can all agree that we'll be relieved to see America grow out of the restraints of COVID and political challenges. We have a pile of work to do before we get back to "normal", but we are resilient. We've survived many attacks on our industry and have continued to grow stronger. We haven't faced our last hurdle, by any means, but will carry what we've learned from the battles we've won into 2022 with an increased fervor!
When asked if I would fill the role of NASGW Chairman, I accepted with little hesitation. NASGW has been led the last 3 years by someone I previously only knew by her father's reputation in the industry. But I will tell you, I'll be following in the footsteps of greatness after the job Laurie Aronson has done. But she, Kenyon and the entire team that runs this organization have set the new cornerstone to the building that we at NASGW will build upon. I have a lot of respect for Kenyon and the entire NASGW staff for the work they've already accomplished and look forward to bringing some new experience into the organization. I've been blessed to have spent a career in the shooting sports industry, starting in retail and working through some great distributors including OSHI, Bangers, Ellett, Big Rock and now Tactical Gear Distributors. NASGW has moved way beyond being a facilitator of the Expo in October where we link distributors and vendors for both program review and social networking. We are building the most comprehensive database of retail point-of-sale info, as well as defining and classifying the attributes vendors use to feed our websites. The strategies we've set in motion came from your feedback at the Wholesaler Summit. But we need you to stay engaged and keep providing the feedback that is vital to keeping the NASGW relevant to your needs and the needs of the vendor and retailer community. If I can do this, any of you can!
We enter a new year that will continue to have political challenges, but will be bolstered by roughly 10 million new gun owners. Retailers rely on our ability to feed them the right products that will keep those new shooters coming back. I strongly encourage all of you to attend the Shooting Sports Showcase in March in Talladega, Alabama. This is a great way to get engaged with the vendor community and get to test some cool new products. We'll have the latest and greatest firearms, optics, ammunition and accessories on hand to T&E. I hope to see a strong representation of our vendor friends in attendance. Please register now if you haven't already. I'm looking forward to seeing you all there!
I thank all of you again for the opportunity to lead and continue to serve this association, as I hope to help strengthen NASGW while providing more opportunities to bring our industry together.
Until next time,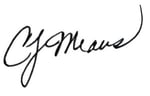 Chris Means
NASGW Chairman