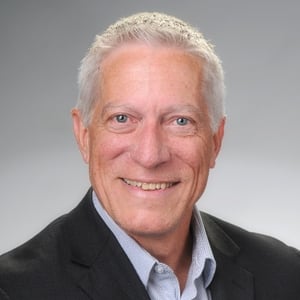 A few months back I wrote about relationships in terms of how you can use them to bring value to your work, home and spiritual life. Today I want to explore how friendships can impact our professional and personal relationships now and for years to come. I'm looking at this from the viewpoint of how my career has rewarded me with "friendships", in addition to "relationships" that bring value to a business.
We learn about friendship at any early age. It usually starts with our first friend next door or at pre-school. Those early friendships play an important role in teaching us how to interact with others.
As we become older, we add friends through school activities, sports, scouting, church social functions, and other group or team settings. Through these activities we learn how to interact as a group and begin to foster stronger friendships. Some of these relationships will last a lifetime.
When we enter the work world, we meet more people from other walks of life. Some of those people become lifelong friends. We all have many friends who, when we meet after months apart, pick up right where we left off with them, often as if time hasn't passed at all. But some of those friendships become so strong that the bond becomes like a brotherhood. Work friends get the benefit of enjoying time to share stories during after-work cocktail hours, or traveling together for shows or other business-related functions. Every once in a while you meet people that become a part of your family. That kind of friend is there to help you beyond the scope of work.
Working in the shooting sports industry, I've been blessed with a career that has introduced me to so many good people that I'm proud to have as friends. These relationships have been nurtured over years attending events like the NASGW Expo or serving on various boards. Several friendships have truly become part of my family. A few that stick out in my mind are Kelly Walton, Don Patnaude, and Michael Halleron. Each of these guys has a special backstory and has made an impact on both my personal and professional life. I know that I am not unique to these type of friendships within our industry. Many of you have similar stories or similar relationships that have made an impact on your life. As NASGW opens registration for this year's Expo, I can't help being reminded that these events matter. They matter for our businesses; they matter for our professional relationships, and they matter for our personal relationships. In this industry, sometimes the lines between professional and personal can overlap and that's not a bad thing. Here is your reminder to never get so obsessed with your work that you miss the opportunity to establish some truly wonderful friendships. These friendships are a reward from working in the shooting sports industry.
Next week I'll have the good fortune to be traveling with my friends on the NASGW board as we discuss our strategic initiatives. Your NASGW continues to bring strength and cohesiveness to an industry that needs to work collectively to be more efficient in today's economy. SCOPE is continuing to build our industry's largest database of POS info and will ultimately be the bank of attribute definitions that will bring much-needed consistency to our product descriptions. NASGW is also close to rolling out our insurance captive (which includes general liability, workman's comp and auto) as well as providing additional insurance services such as cyber security, credit risk, property and more, to protect against future closures in our industry. Be sure to ask about these services if interested so we can get you in touch with Elevate Risk Solutions and The Hummel Group! Down the road, we hope to find solutions for logistics and banking as well. Stay tuned for exciting news!
Until next time,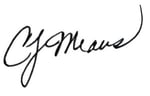 Chris Means
NASGW Chairman