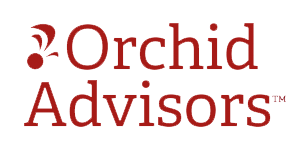 During first quarter of 2018 several new pieces of legislation were adopted that impact firearm distribution. However, April marks a slight downturn in the pace of bills introduced, though new bills are proposed daily.
The following are two key pieces of legislation signed into effect early this month:
Vermont
Large capacity ammunition feeding devices
Bump stocks
Universal background checks and age restrictions
Deerfield, Illinois

Vermont - Senate Bill 55. Signed by the Governor April 11, 2018.

Among its several provisions, this legislation restricts the sale of "large capacity ammunition feeding devices" (except those possessed by dealers prior to the effective date of the act) which are defined as "a magazine, belt, drum, feed strip, or similar device that has a capacity of, or that can be readily restored or converted to accept: (A) more than 10 rounds of ammunition for a long gun; or (B) more than 15 rounds of ammunition for a hand gun." As is common, it exempts attached tubular devices designed for and capable of operating only with .22 caliber rimfire ammunition and magazines "manufactured or sold solely for use by a lever action or bolt action long gun." This provision is effective immediately.

Additionally, the legislation instituted a ban on the sale and distribution of bump fire stocks. This provision is effective October 1, 2018.

With limited exceptions, SB 55 also instituted universal background checks and restriction of sale of firearms to persons under 21 years of age.

Deerfield, Illinois - Ordinance No. O-18-06. Adopted by the Village Board on April 2, 2018.

This ordinance institutes an "assault weapons" ban within the village. Without setting forth the lengthy definitions here, "assault weapons" are generally identified as semiautomatic firearms with one disqualifying feature, and also includes a list of specific make/model firearms pulled from various other "assault weapon" bans.

If you have any questions about the details of this new legislation, please don't hesitate to contact Orchid Advisors. Alternatively, NASGW Wholesalers can access the state restrictions tool at no cost, and perform product and feature-specific lookups of various firearm types across the United States.