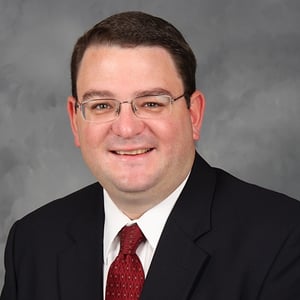 If you hunt, fish, shoot competitively, or maybe when a gun is not in hand, spend time on a golf course, odds are you've got a partner who joins you regularly.
Growing up, and even more so probably when I was just out of college, my "partner-in-crime" was my next-youngest brother Jason. I'm one of four brothers, and we stuck together for a lot of things. But Jason and I were probably most alike. Together we'd camp, ride horses, shoot guns and fish. But our favorite joint pastime was hunting, specifically whitetail deer.
Not unlike many of you, we'd start to prepare for next year's hunting season the day after the current one would close. We shared a passion and we just had fun. We worked together to put up stands, talked incessantly about best hunting locations and were like little kids at Christmas when it came time to check the game cameras.
Unfortunately, cancer took Jason from us way too soon. And while his immediate family endures a much greater hardship than me, I did lose my hunting partner nearly a decade ago. I'm grateful that my brother-in-law now fills that role. And my nephew, Jason's middle child, has also become a partner in our annual whitetail adventures. Not the same partnership as before, but a great one all the same.
Partnerships in business don't always have the heartbreak component, though unfortunately I know some that have. Not every business partner experience was meant to be, and sometimes after a painful experience, we need to travel a different path.
But business partnerships can and often are a powerful opportunity for you and your company to grow and develop and constantly learn new things. I became a journalist early in my career because I absolutely LOVED to learn new things. And nearly every day I did just that. It was fantastic. If I miss anything about journalism, it's that ability to go out and learn something new and get paid for it. When I speak to young people, well really anybody today, I always encourage them to never quit learning.
That's what makes partnerships so special. It's pretty much impossible to know everything about your craft. Leaning on and learning from others through partnerships, can mean the difference between success and failure. If there's trust, integrity, strong values and a commitment to a path forward together, a partnership can be the most valuable of business assets.
That's why NASGW and our 35 distributor members are such a blessing to both the manufacturing and retail sides of the shooting sports industry sales channel. Distributors offer valuable information, feedback, industry intelligence and sometimes just a friend when you need them. The relationships and partnerships formed in our industry are exceptional vehicles for future success. Helping retailers and manufacturers sell more product is what our distributor members do. It's what many of them have been doing for decades because they're good at it and make great partners.
NASGW's tagline is "Wholesale Trust" because we want to build long-lasting and trusted relationships with other like-minded folks. Put another way, our members will be your "Wholesale Partner" to help you navigate the changing sales arena and be there with you to plan, plot and celebrate.
I pray 2019 is off to a good start for all of you. Show season is nearly behind us, but for those of you soon traveling to the annual IWA Outdoor Classics in Germany, I look forward to seeing you there. Stop by our new NASGW booth, as we continue to explore new partnerships with new players and continue to develop and grow our organization for the benefit of all our partners.

Until next time,


Kenyon Gleason

President, NASGW