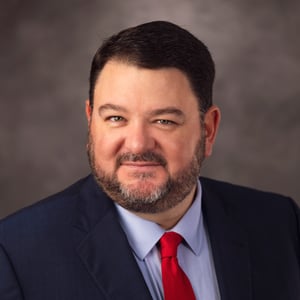 We have a new puppy.
If you are a dog owner, I almost don't even need to say anything more, because you know how crazy life just got at my house.
I can tell already; he's going to be a good dog. He's smart, and because of this, he brings a unique set of challenges and opportunities. But for now, he's just a puppy so of course he needs a lot of love, training, and constant attention.
He's a French pointing breed called Braque D'Auvergne. I'd never heard of it. My wife discovered the breed through a gun dog magazine we get delivered to the house. It's supposed to be a good hunting breed, so hopefully he'll learn how to hunt for pheasants. He did already rip the wing off a stuffed duck toy, so maybe that's a good sign? My wife is excited about his potential. She's been working very hard with him already and if she can tame his inner beast, this guy is going to be amazing.
To add a little context though; my youngest son just graduated from high school. Plus, our other dog is now 12 years old. So, what I'm saying is; it's been a long, long time since we've had sleepless nights due to crying, and almost as long since we had the late night "I've got to go potty" urgent request, whether human or canine. So yeah, this old dog is re-learning a lot right now with a puppy entirely dependent on us 24/7. To top things off, our other dog hates him. He's all about fun, she's all about her "alone time." The two colliding interests create all sorts of trials and tribulations.
But it's all good. I love dogs, and I love this new little guy we've called Sarge.
I may be stretching the analogy a little here, but it all reminds me of my return to business travel. I'm wondering how long it might take to get travelers back in the groove when it comes to flying. After the extended hiatus from airports, rental cars and train stations, just how much of a learning curve is it going to be for people to "get the hang of things" again?
I took a trip to the annual Professional Outdoor Media Association conference last month (great event by the way), and I'm gearing up for another work trip this coming week.
What I've learned so far is… first, I probably need to start using a checklist when I travel, because I forgot a bunch of things at home. Some were needed, some just luxuries. Fortunately, the airport in Tennessee had some open shops so I was able to overcome it. But forgetting a toothbrush and deodorant? Seriously? I appear to have lost touch with years of training and preparedness.
Second, and I'm only half-kidding when I say this, but travelers should be required to take "manners" training before being allowed back in airports. Let me first admit, I was at fault for accidentally stepping in front of a woman as I got up from my seat in the airport. However, being screamed and suffering a litany of choice four and five letter curse words, was a bit excessive. I of course immediately apologized, then began to walk away.
I try not to judge folks, because hey, we all have bad days and we're all dealing with stuff that sometimes gets the better of us, but she continued to scream and by now had commanded the attention of anyone in a 50-yard radius. So, I stopped, turned around and politely pointed out that I had just apologized and there really wasn't much more I could do. The gentleman with her, overwhelmingly embarrassed by the whole thing, did succeed in getting her to stop yelling at me from across the room. I received some sympathetic looks from folks who'd clearly seen what happened, but I imagine others were wondering what in the world I'd done to provoke such a tongue lashing.
I've witnessed many travel horror stories in my years, but this is the first time anything quite like this has happened directly to me. So, I guess the time away last year means we'll need to be patient as some folks re-learn the old tricks of how to be polite citizens and travelers. I'm hoping that's the first, and last, time that ever happens to me.
As you prepare for your travels to the 2021 NASGW Expo in Columbus, I'm going to pray that your trip is smooth, your experience pleasant and your time in the airport uneventful. We've just learned that the two main hotels have sold out, which is a great problem to have in our shoes. But if you're still making plans to join us and haven't booked a room, just know we'll be working to try and add rooms at other neighboring hotels. Please watch the www.nasgwexpo.org website for more details and information. If you're looking to learn more about what you can see and do during your time in Columbus, you'll find information on the website about that as well.
I can't tell you all how excited we are to get back together again. So, make your appointments, be sure to pack your bags accordingly – the Expo will be here before you know it!
Until next time,


Kenyon Gleason
NASGW President