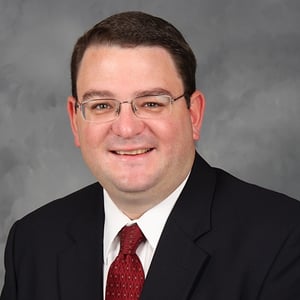 It was a cold, dreary and somewhat blustery late-fall day in North Dakota in the late '80s. I was on the back of a horse, and there were cattle to be driven home for winter. I was in charge of getting the last stragglers out of the pasture and on the road to home.

As I exited the gate, our neighbor, who was there to lend a hand, quickly came into view over the hill on his ATV. Because of the ridiculous wind that day, my horse was not able to hear the ATV earlier (which I like to tell myself may have lessened the impact to him upon so rapidly discovering both the sound and sight of this bright red menace).

Star, my normally trusty steed, lost his mind with fright and ran through a massive pile of rocks, which of course were strategically located right there in the ditch next to the gate. As you might imagine, this scared him even more because his legs were getting stuck between the rocks. At this point in the story, I was simply along for the ride.

I imagine to a casual observer; I looked like a rodeo cowboy ready to finish his 8-second ride (this too I tell myself to make me feel like a cool kid). In reality, after doing everything I could to hold on for dear life, I went flying, and Star tore off down the road with his reins flapping like flags.

I abruptly landed in the rocks and then proceeded to bounce around like a bronco myself until my dad finally grabbed me and held me to the ground to calm me down. I learned later I'd broken/separated a number of the stabilizing wings that border your spine. The 30-plus mile ride to the hospital in the cramped cab of a pickup, where all I could do was hang on to my dad, was one of the most agonizing things I can ever remember. Looking back now I realize the whole thing could have been so much worse. Six weeks later, with a couple of holidays in there to help the healing, and I was back on the basketball court.

Our lives are sort of like this sometimes; it's part of the great human experience. The life of our businesses can sometimes take this shape and form too, where things get so crazy, so fast, that all you can do is hold on, maybe say a prayer or ten, and hope for the best.

At times, the exhilaration is coursing through you because the ride is spectacular. Other times, business and market conditions are so scary you're most definitely NOT enjoying the ride. In the market right now we see a little bit of both of these things if you can believe it.

I've been on the road a good bit these past few weeks for the NRA annual meetings and other industry and association related travel, and it really depends on who you talk to, but the market for some is really good right now. One manufacturer told me it could be their best year ever. Others are holding on by a thread.

NASGW SCOPE™ data trends indicate that while the market is not back to where it needs to be, the trendline is moving in the right direction. In fact, in the distribution channel, we've seen a sales growth trend for the past three quarters. While still below last year's sales at this point, it's definitely a positive sign, even as we understand NICS checks to be down somewhat.

So even though the market is a bit dreary, some are able to make the most of it and avoid the rocky, bucking ride. This is the case especially if you've got an innovative or new product. Consumers are still buying firearms, but they are being more selective. The compact pistol product lines continue to be strong sellers and are helping the market hold.

I imagine some of you are wondering, what happened to the horse? Well, he was my main concern too in the immediate aftermath. I inquired with everyone I could; doctors, nurses, my dad, the neighbor who drove dad and me to the hospital, my mom when she showed up, pretty much everyone, "How is Star?"

No one knew the answer until after the cattle drive was over. It turns out they caught him rather quickly and not unsurprisingly, he took the ride home in a horse trailer. He had some cuts and scrapes but was not much worse for wear.

It was with a huge amount of trepidation, and a few months between my accident and the time I attempted to ride him again, but I did it, I got back on. And I rode him many times after that. Though I will freely admit, one of my hands stayed in pretty regular contact with the saddle pommel… just in case.

Folks, keep getting back on the horse. Find a way to hang on. You may get some bumps and bruises, but I'm confident you'll come through just fine.
Until next time,

Kenyon Gleason
NASGW President