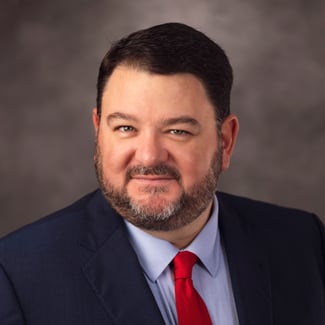 I grew up playing a lot of sports. And I remain a huge fan of all kinds of sports. NFL, MLB, college basketball, baseball and football, you name it; I watch it. I'm a giant fan of the Olympics, winter and summer. I'd honestly ditch my cable subscription if it weren't for the games I'd miss out on.
My knees keep me from getting out there and doing much on the court or in the field anymore, though from time to time I do make some questionable decisions in that regard. Then I regret it for a few days (weeks) afterward.
One of the critical things I learned playing sports is that change is part of the game. I'm not saying you should change just for the sake of change. But just because you've always done something a certain way doesn't mean that's the way it should stay.

If we had a pitcher who lost his stuff, we brought in a new one. If our shooting guard no longer had the touch, we had someone else step on the court. If we were slow, we did drills to make us faster. We stayed within the rules but no matter if I was playing or coaching, we always tried to find new and better ways to win, to bring our team closer together, to have more fun.
After 70 years of existence as an organization, the National Association of Sporting Goods Wholesalers (NASGW) has been through a few changes. We've had some different lineups and we've adjusted to some new playbooks along the way. But even with these adjustments, we're still in the game, and still an important piece of the fabric of the shooting sports industry.
As we all probably do, major milestones get us thinking about the way we are doing things now, and the way we may need to adjust and do them different in the future. We analyze our environment and see if the way we've been playing the game is still the way we need to prepare and play moving forward.
Over the past few years, the NASGW leadership, and our wholesale voting members, have been gathering for what we call our NASGW Wholesale Summits. Each summer we bring our voting members together to hear from them about what's happening. We learn about issues and challenges and explore opportunities for adjusting our mission. We've created a platform called Vision 70, which will kickstart us into the next 70 years.
We've done what we set out to do… big things. We've constantly been adjusting, bit by bit, the NASGW Expo experience. We've added some things, removed some things, and hopefully continue to make the Expo the best possible venue to do some high-level business and strategy sessions. Feedback indicates we've done a pretty good job, which is great to hear. We won't rest on our laurels though, and we'll keep listening and adjusting when and where we need to.
Our wholesale distributors of course have been extraordinarily supportive of the very ambitious NASGW Scope data platform. As you've no doubt seen and heard by now, we've implemented a data collection system and analytics platform that is unmatched in the industry. Positioned as we are, the NASGW is perfectly situated to gather and disseminate this information back to the industry. With distributor data and now retail data, we've built a tool that's helping dozens of our members make smarter business decisions. It's only going to grow and get better each and every day as we build more inputs and aggregate more data over time. We're also partnering with NSSF and others to make sure that as many people as possible can benefit from what's been built. We're even making data a part of every membership level for our manufacturers and all NASGW members have access to the data in some fashion if they are interested. See the full details at www.nasgwscope.org.
We also just launched a new insurance program in partnership with the Hummel Group called Fortify Insurance. As risk management and insurance services grow harder to acquire, and you wonder who you can trust, we've found a group that has your back, because they think like you and they are involved in our industry. I encourage you to take a closer look at all the options available at: www.choosefortify.com.
In addition, as we noted during the NASGW Expo, we're in the final stages of researching a "captive insurance" program for all of our members as well. When built out, distributors, manufacturers, manufacturer rep groups and others will all be able to take part. The advantages and benefits of captive insurance groups are incredible and we will share more specific details in the coming weeks and months with all of you. We'll be having an informational webinar in the coming weeks and details on that are coming soon.
In a nutshell, we're building insurance solutions that will allow you to join with your colleagues and in some cases your competitors, to have a self-insurance option, which has the potential to help you save a lot of money and manage your risk with people who think like you do and work in the same industry that you do. It's a powerful and credible option in the midst of a world where insurance companies continue to look sideways at our industry.
Captive insurance programs are popping up all over and associations across the country, in virtually every industry, are taking advantage of the great self-insurance benefits of captives. This has so far not been an option in our industry, but the NASGW board of directors and our wholesaler members are leading the charge at creating solutions, and we're excited to be sharing these with you.
As you can see, change is here. And more is coming. It's a good thing. NASGW and the Vision 70 effort is taking us to new places and allowing us to continue to do big things. I hope you will join us for the journey.
Before I go, I want to take just a moment to wish you all a wonderful, peaceful and blessed Thanksgiving Holiday weekend. I know that black Friday sales are a part of that weekend for many of you and I wish you all the success in the world. Happy Thanksgiving from everyone at NASGW!


Kenyon Gleason
NASGW President