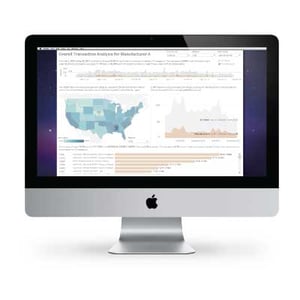 NASGW is wrapping up onboarding the influx of subscribers to the SCOPE™ data program after launching in October. Data-savvy NASGW members can look forward to new features and new data in 2019.
In the first month, nearly a dozen industry-leading manufacturers took advantage of the four years and $14 billion worth of data offered in the SCOPE portal. These early adopters are benefitting from consistent reporting and better understanding of how to utilize the distribution channel to increase sales.
"The greatest surprise is the diverse applications of the data among SCOPE subscribers," says Easton Kuboushek, SCOPE Program Manager. "Multiple users are using the portal to improve rep compensation models, some are heavily analyzing inventory sell-through data and others are excited to simply have consistent reporting."
In 2019, users can expect SCOPE to expand to include new data and improved visualizations. The SCOPE development team is close to revealing the launch of accessories data. Subscribers can also look forward to refined granularity of ammunition and optics data, and additional participation from NASGW distributors.
To learn more about SCOPE™ or view the program first hand contact scope@nasgw.org.