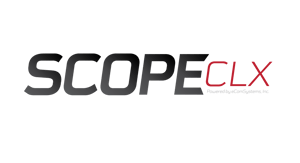 The National Association of Sporting Goods Wholesalers (NASGW) invites shooting sports retailers to get free access to SCOPE CLX reports.
SCOPE CLX, is an industry-owned, distributor-led initiative to collect and analyze data that helps businesses in the shooting sports industry. FFLs can use the reports to understand which products are in demand based on anonymous data from brick-and-mortar stores across the country.
"SCOPE CLX is built in partnership with retailers, distributors, manufacturers and associations," says Easton Kuboushek, NASGW Director of Data Programs. "Ultimately, our goal is to help our industry grow and that starts with retailers moving the products consumers demand."
Through SCOPE CLX, retailers can keep tabs on the market, get a sense of new product performance and maximize assortment decisions. NASGW has made the integration process simple and free. Interested retailers can get started by completing the form at https://nasgwscope.org/retailers.
"SCOPE CLX is the culmination of everyone in the supply chain coming together to help the industry," says NASGW President, Kenyon Gleason. "Distributors are spearheading this program, but this is truly going to benefit the entire industry in a big way. NASGW and industry distributors are perfectly positioned to bring everyone together for this crucial program."
SCOPE CLX is powered by eCom Systems, Inc.
About NASGW
The National Association of Sporting Goods Wholesalers is comprised of wholesalers, manufacturers, independent sales reps, media and service providers - both national and international - all of whom are primarily focused on shooting sports equipment and accessories. As a trade association representing the business interests of its members, NASGW's mission is to bring shooting sports buyers and sellers together. For more information about the NASGW, visit the association's website at www.nasgw.org.