Another Shot Show is in the books, and the industry is buzzing again with the opportunities of a new year. After a soft year for many, a sense of optimism for 2018 seems to be a common theme among the many vendors, customers, and colleagues I have spoken with. For the first time in many years, I was unable to attend Shot Show due to some unforeseen events. I missed seeing my colleagues, my friends, and the many people I've built business relationships over the years. Shot Show is always a great time to connect and get the new year started right. For those of you who were in attendance, I truly hope the show was successful for you.
New and innovative products continue to push the industry forward and Shot highlighted many exciting examples of this. Technology and data, such as the NASGW data initiative, continue to expand our ability to better connect with customers and operate more efficiently and effectively.
While technological advancement has significantly altered the distribution structure of some industries, there are a handful of issues that make the shooting sports industry unique. I thought this would be a good time to mention some of the key areas that wholesale distributors help both manufacturers and retailers within our industry.
Warehousing
NASGW wholesale members house over $1 billion in product inventory. This is 1 billion dollars that aren't strapping our manufacturing partners or causing retailers to overextend themselves when buying products. The biggest impact your wholesaler partners offer is allowing manufacturers to focus on creating great products and allowing retailers to only purchase, what they need. This benefit alone is a big reason our industry has remained stable during years of struggling sales.
Industry Sales Knowledge
Data is becoming everything in our industry. As a manufacturer, you may only have access to your own sales trends, but your wholesale partners have access to broader sales trends within the industry as they carry a variety of products from numerous manufacturers. Their insight can help you make informed decisions about your business. As a retailer, you can rely on your wholesale partner's knowledge and strong relationships with manufacturers to help you get the best products in the hands of your customers, in a timely manner.
Compliance and FFL Issues
When it comes to the firearms industry, legislation is constantly changing. To stay on top of compliance issues, you want to work with a team who has their pulse on these challenges, especially when it comes to varying laws with each state and even within each city. Working with wholesalers who have a better understanding of regional issues and the network of retailers around the country can elevate a lot of the challenges that come with compliance issues.
These are just some of the big benefits that wholesalers provide. If you ask a manufacturer that has been working with wholesaler partners for years, they can probably easily rattle off many more. The point is the challenges that make our industry unique, can't always be solved through technology. The human component, strong relationships, experience, knowledge, and ingenuity, cannot be replaced. So we encourage you to continue to strengthen your relationships with your wholesale partners and rely on them for those benefits that will truly help your business grow.
Until next time,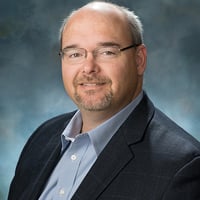 Brad Burney
NASGW Chairman