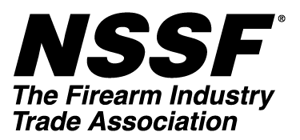 In Washington, D.C., all firearm industry eyes are on Wednesday morning's Senate Judiciary Committee hearing with President Joe Biden's nominee, David Chipman, to be Director of the Bureau of Alcohol, Tobacco, Firearms and Explosives (ATF). NSSF® adamantly opposes Chipman's nomination as someone who is entirely unqualified to hold a position of public trust. During the committee hearing, Chipman will be forced to answer questions about his paid-for gun control agenda, including having called for banning AR-15 style rifles, implementing "universal background checks" and instituting national gun registries, as well as his denigration of gun buyers. Chipman is still employed by Giffords gun control group for whom he lobbied. He was also a lobbyist for Michael Bloomberg's Everytown gun control group and still serves as an advisor. Industry members and supporters of the Second Amendment should click here and make sure their U.S. Senators know they disapprove of Chipman's nomination. There is additional information on federal legislation outlined below.
State legislatures have begun wrapping up their legislative sessions and several states have passed, and governors signed, pro-Second Amendment and pro-firearm industry laws. Included below are numerous highlights, so don't miss out on reading developments in your state.
A thorough snapshot of federal and state-level policy and news items is below and we'll continue to keep tabs on various states as legislative sessions progress and wrap up. Here's May's round-up of what NASGW members should keep on their radar:
Around the States
Alaska
Alaska's Senate Committee on Community and Regional Affairs heard testimony from NSSF and others on Senate Bill 136. If passed, Senate Bill 136 would prohibit the governor from shutting down firearm retailers or the firearm industry due to a declared emergency, like was witnessed during the COVID-19 pandemic. NSSF's Government Relations team has been diligently working on laws like this all over the country to ensure politicians can't take advantage of a crisis to shut firearm businesses down.
Arizona
Arizona's Republican Gov. Doug Ducey signed Senate Bill 1382 into law. SB 1382 prohibits the state and all entities of the state from suing a member of the firearm industry for lawful design, marketing, distribution and sale of firearms and ammunition to the public. With the federal Protection of Lawful Commerce in Arms Act under attack, state protections are crucial to ensure the Second Amendment rights of citizens are not eroded by politically-motivated lawsuits. The bill also codifies into law that stores that sell firearms or ammunition are essential businesses, and no orders or restrictions can be placed on their normal operations under a state of emergency. During the COVID-19 pandemic, Gov. Ducey specified that firearm and ammunition businesses were essential and this legislation makes it law regardless of a future governor's views.
California
California's Assembly Appropriations Committee advanced AB 1223 on a party line vote. If it becomes law, the bill would impose a new 10 percent excise tax on the sale of handguns, 11 percent on a long gun, rifle, precursor part and semiautomatic rifle purchases. It would also add an undisclosed percentage excise tax on ammunition. NSSF's Government Relations team testified against the bill and objected for numerous reasons including that lawful buyers of these consumer products already pay both sales and excise taxes that are passed along. The new tax proposed in AB 1223 would discriminate against lower-income households by creating an economic barrier, preventing them from exercising their Second Amendment rights for lawful purposes, such as self-protection, hunting, competition, general recreational shooting sports and other activities. In good news, the committee moved Assembly Bill 311, a proposed ban on the display of precursor parts at gun shows on government property, to the suspense file.
Colorado
A trio of hastily created and functionally problematic bills moved forward in Colorado, driven on entirely partisan lines in the Democrat-controlled House of Representatives and Senate. Those bills allow some local firearm regulations, increase the time allowed for the state to complete background checks and establish a state office to study so-called gun violence in Colorado. The bills have passed from their committees and houses of origin along entirely partisan lines with significant controversy.
Delaware
A week after supporting a ban on standard capacity magazines, Delaware House Democrats on the Judiciary Committee again continued to destroy the Second Amendment by releasing Senate Bill 3, which would require handgun permits and training prior to purchasing a handgun and being issued a purchaser card. In order to acquire a qualified purchaser card, an individual would need to be fingerprinted, undergo a criminal background check and successfully complete a firearm training course. The legislation mandates that the course contain numerous topics, including firearm handling, live shooting exercises, suicide prevention and methods for avoiding a criminal attack and managing violent confrontation. The bill also calls for the state to maintain a searchable database of all handgun transactions.
Florida
Florida Republican Gov. Ron DeSantis recently signed Senate Bill 1884 into law. SB 1884 builds on Florida's decades-old firearm preemption statute which prohibits localities from enacting their own gun-related ordinances. For years, local elected officials have ignored the state law and passed antigun ordinances at the local level, and when sued, removed the ordinance. SB 1884 will hold those localities accountable if they do violate the preemption statute, by making them pays fees if they are sued for enacting an illegal ordinance in the first place. In other good news, the Florida Legislature has adjourned for the 2021 legislative session and with the drop of the gavel, all gun control bills that were introduced have died for the year.
Louisiana
The Lousiana House of Representatives passed HB 597, the FIND Act, by a vote of 71-19. The bill prohibits large companies that discriminate against the firearm industry from contracting with state and local government entities. They will not be able to use tax monies collected from the citizens to further their corporate gun control efforts and deny the firearm industry essential services. HB 597 was amended to mirror the provisions of the FIND Act working through the last stages of the legislative process in Texas and will now move on to the Louisiana Senate for consideration. The leader on the bill, Louisiana state Rep. Blake Miguez, doesn't just fight for Second Amendment rights – he lives it. Rep. Miguez learned to hunt at an early age from his grandfather and his dad introduced him to the shooting sports at the age of 12, when the father-son duo competed in organized pistol matches. Now, nearly three decades later, Rep. Miguez holds national and world titles, as well as silver and gold medals in competitive shooting. Read Rep. Miguez's full NSSF Profile Q&A here.
Massachusetts
Massachusetts state legislators have thrown a straw on the camel's back and forced 75 jobs to pull up roots and head to the Volunteer State. Citing the Bay State's "changing climate for firearms manufacturers," Troy Industries is leaving for Tennessee. Troy's announcement highlights the growing hostility from Massachusetts lawmakers, who recently introduced legislation to ban the outright the production of Modern Sporting Rifles (MSRs) for sale to private citizens – even those outside the commonwealth. Troy Industries, a manufacturer of MSRs, magazines and other firearm accessories, will instead spend $7.2 million to relocate. Tennessee's gain is Massachusetts' loss. In Newton, Mass., the city council held a virtual public hearing on proposed zoning regulations that would restrict federally licensed firearm retailers from operating throughout most of the city. The proposed rules seek to regulate gun stores and other firearm businesses. Mayor Ruthanne Fuller and City Council President Susan Albright, caring little about lawful commerce, are fast-tracking the proposed rules after a gun shop planned to open in Newtonville. The zoning rules for firearm retailers, were proposed late last month by Mayor Fuller and all 24 city councilors.
Montana
Montana Republican Reps. Matt Regier, Chair of House Judicial Branch, Law Enforcement and Justice Committee and Seth Berglee, Chair of House Education Committee, joined NSSF's Nephi Cole at a National Rifle League (NRL) Hunter Match in Belt, Mont., that was sponsored by NSSF member Defiance Machine and others. The series title sponsor Bushnell joins a long list of NSSF members supporting these types of events. Legislators visited with industry representatives and saw how participation in shooting sports drives roughly 50 percent of state wildlife agency budgets through Pittman-Robertson funding.
New York
New York bill SB 1048A poses serious concerns for the firearm industry and is designed to bankrupt or destroy the firearm industry by allowing lawsuits against gun companies when firearms are used in crimes in the state by rewriting the state's public nuisance law. NSSF's Larry Keane told Cam Edwards of Bearing Arms' Cam & Co that the bill "would in essence declare the firearms industry to be a public nuisance, allowing manufacturers, distributers, and retailers to be sued anytime a gun is used in the commission of a crime in the state." Legislatively, New York continues to follow California's lead when it comes to failed policies dealing with firearms and ammunition. A5728, prohibits the use of lead ammunition in the taking of wildlife on wildlife management areas, state forests, forest preserves, state parks or any other state-owned land that is open for hunting and on land contributing surface water to the New York City water supply. There is no evidence that traditional ammunition has adverse impacts on wildlife populations. In fact, recent studies show raptor populations are soaring due to the excise tax paid by manufacturers, which funds wildlife conservation. The House version of SF 959, the Environment and Natural Resources Finance Omnibus Bill, targets lead ammunition, while the Republican-led Senate version does not. These bills are now before a conference committee to work out the differences. NSSF will continue to monitor these bills and will strongly oppose any attempt to ban or restrict traditional ammunition.
Neveda
Legislators in the Battle Born State are debating legislation to ban so-called "ghost guns" but NSSF's Larry Keane and National African American Gun Association's Philip Smith pointed out in the Las Vegas Review Journal that a specific provision being considered would disproportionately impact law-abiding African Americans and minorities exercising their Second Amendment rights. A provision of the original bill would have made it a criminal trespassing offense if licensed concealed carry permit holders took a firearm into a resort or casino. As Keane and Smith write together, "This is a recipe for failure. It will inflame already contentious relationships between members of law enforcement, who are working to protect Las Vegas, and those in communities of color who are exercising their rights but might unwittingly violate a potential new law because of this gun control overreach." Even the Nevada ACLU has come out against the measure all but calling it racist.
North Carolina
In April 2021, the North Carolina Wildlife Resources Commission (WRC) approved rules that would expand Sunday hunting opportunities to public game lands; however, because there were objections to the proposed rule, it must go before a legislative review committee, which will not take place until 2022. In order to allow for expanded Sunday hunting opportunities this fall, the WRC has put forward a temporary rule to allow for Sunday hunting on select game lands. The North Carolina House of Representatives approved House Bill 398, which would repeal the antiquated Pistol Purchase Permit system. North Carolina law currently requires law-abiding residents to obtain a Pistol Purchase Permit (unless an individual possesses a valid concealed carry permit) from the local sheriff prior to lawfully purchasing a handgun from their local firearm retailer. Repealing House Bill 398 will allow for a streamlined process for law-abiding North Carolinians to be able to legally acquire a handgun. This bill now awaits consideration by the N.C. Senate.
Ohio
House Bill 297, the Ohio Firearm Industry Nondiscrimination (FIND) Act was introduced by Republican state Rep. Scott Wiggam and has 17 co-sponsors. It would protect the Second Amendment rights of Ohioans by requiring that government contracts in Ohio include verification that the company seeking the contract does not have discriminatory policies against the firearm industry and will not discriminate against the firearm industry for the duration of the contract. With this bill, the Ohio legislature has a chance to push back on big, "woke" corporations that seek to cancel the firearm industry. NSSF's Chris Lee, Director, Government Relations – State Affairs, spoke with Buckeye Firearms Association to talk about the importance of HB 297, the Firearm Industry Nondiscrimination (FIND) Act. Lee explained, "It says the state will not do business with corporations that are trying to trash the Second Amendment rights of Ohioans, looking out for the taxpayer dollars in that way." Lee added that the bill doesn't dictate how corporations must design their policies, but sets forth that taxpayer dollars won't be used to support and fund policy agendas that deny citizens their rights.
Oregon
Oregon's Senate passed SB 554, mandating gun storage for firearms in homes, requiring individuals to report firearm thefts and imposing penalties for failing to report. The bill also allows local governments to expand gun free zones to schools, the State Capitol and airports. These entities would still have to opt-in but nonetheless they will have the ability once Democratic Gov. Kate Brown signs the bill into law, which she is expected to do. While more of a consumer issue, NSSF's Government Relations team testified against the bill as a lead witness and worked to ensure the bill had as limited of an impact to the industry as possible.
Pennsylvania
Pittsburgh's Democratic Mayor Bill Peduto lost his bid for re-election to a third term as the city's chief executive this week as voters signaled they'd had enough. The mayor had previously made gun control a signature effort during his tenure. He forced through strict gun control laws, including a ban on semiautomatic firearms and so-called "large capacity" magazines, as well as instituting "red flag" laws. He misread his voters' support for his antigun policies and the laws were subsequently struck down by the courts which said the laws went beyond what state law allowed.
South Carolina
A judge in Columbia, S.C. recently sided with the state's Attorney General, Alan Wilson, following an ongoing lawsuit over several gun control ordinances that were put in place in 2019. South Carolina AG Wilson sued the city in early 2020, citing the state's firearm preemption law that prohibits cities, towns or counties from regulating firearms, and instead, reserves that authority only for the South Carolina Legislature. "State law means just that — the law of the entire state," AG Wilson explained, according to The State report. "Therefore, the remedy for the city is to convince the Legislature to change the law, not to disregard it. This ruling now provides clear guidance to all local governments on future matters of gun regulation."
Texas
Texas's Senate passed two firearm industry critical bills, sending them to Republican Gov. Greg Abbott's desk for signature. HB 1500 is a firearm industry protection bill ensuring the Second Amendment rights of Texans aren't infringed upon during declared emergencies as was seen across the country during the early onset of the coronavirus. HB 1927, permitless carry, was passed by the Senate as well, nixing the requirement of law-abiding Texans to obtain a license to carry handguns. Lastly, the House of Representatives passed SB 19, legislation that would end discrimination by corporate entities against the firearm industry if those companies wanted to do business with the state. The legislation would deny corporations the ability to benefit from taxpayer-funded state or municipal contracts while at the same time holding policies that would deny services to firearm-related businesses. Texas's legislature is taking a stand that they're unwilling to sell out the Second Amendment rights of their citizens to safeguard the profit margins of big corporations that use their might to force policy outside of legislative channels. The bill was passed by the Senate and is among several bills Gov. Abbott said he will soon sign.
Federal Happenings
Critical Firearm Industry Action: Urge Your U.S. Senators to Oppose ATF Nominee David Chipman, Hearing Wednesday: Ardent Gun Control Proponent Unfit to Lead Agency Regulating Firearms. President Joe Biden's nominee to be the new Bureau of Alcohol, Tobacco, Firearms and Explosives (ATF) Director, David Chipman, testified in front of the U.S. Senate Judiciary Committee. It is critical that all members of the firearm and ammunition industry, as well as supporters of the Second Amendment, contact their U.S. senators and urge them to oppose Chipman's nomination to be Director of ATF, including for the numerous reasons highlighted here. NSSF® vehemently opposes Chipman's nomination as someone who is entirely unqualified to hold a position of public trust. Click here to contact BOTH of your U.S. senators. Choose your state in the drop down menu and their Washington, D.C., office phone numbers will be shown. Please call BOTH senators from your state.
NSSF Welcomes FFL Protection Act
NSSF welcomes and fully-supports U.S. Rep. Conor Lamb's (D-Pa.) introduction of H.R. 3252, the Federal Firearms Licensee Protection Act, in the U.S. House of Representatives. The bipartisan bill would strengthen and enhance criminal penalties for thefts of firearms from federally licensed firearm retailers and sends a strong message to those violent criminals engaging in these illicit activities. It also helps provide for safer communities, assists law enforcement and protects the livelihoods of firearm retailers. NSSF's Larry Keane praised the legislation, saying "The firearm industry is grateful to Congressman Lamb and the bipartisan cosponsors for reaching across the aisle to provide those firearm retailers who follow the law the protection they deserve. We are further grateful that this legislation properly assigns the blame where it is warranted and tells criminals that Congress and the firearm industry will hold those committing crime responsible for their reprehensible actions."
Proposed Rule to Redefine Firearms Posted to the Federal Register
The Department of Justice's (DOJ) proposed rule to update the definition of a frame or receiver and related parts for the first time since 1968 is published on the Federal Register. This starts the clock on the 90-day public comment period. The change of definition is one of President Joe Biden's gun control initiatives to regulate under the Gun Control Act unfinished frames and receivers as "firearms." Until now, precursor parts, or unfinished receivers, were not considered firearms until they crossed the 80 percent completion threshold, requiring serialization and background checks for purchase. Building firearms in the home for personal use has always been legal and it is already a crime for a prohibited individual to possess a firearm, regardless of how it is made or obtained. NSSF will closely examine the proposed rule and seek input from our members on how this proposed rule adversely impacts their businesses, and whether the rule exceeds ATF's legal authority under the Gun Control Act before offering public comment.
Biden Administration Moves on Pistol Braces
The White House is making final preparations to unveil a proposal to regulate AR pistols equipped with pistol braces as short barrel rifles under the 1934 National Firearms Act. The proposal isn't yet complete, but The White House received the Department of Justice (DOJ) recommendations and it could mean the owners of these accessories may need to register them with the Bureau of Alcohol, Tobacco, Firearms and Explosives (ATF), complete the required additional background checks with fingerprints, photos, notification of the chief law enforcement officer and pay a $200 tax. The Congressional Research Service estimates there may be as many as 10 million to 40 million of these accessories in circulation. The ATF proposed new criteria late last year but it was withdrawn by the Biden administration. NSSF is closely monitoring and will keep members apprised of when proposals are public, published on the Federal Register and open for comment.
Biden Stimulus Checks Driving Gun Sales
President Joe Biden might be asking for gun control but the stimulus checks from his American Rescue Plan Act of 2021 have been part of the reason sales remain elevated. The Tennessee Bureau of Investigation (TBI) processed more than 28,000 background checks in the two-week period leading up to the bill's passage. In the two-week period after, more than 39,000 background checks were run by the TBI. Brandon Wexler, owner of Wex Gunworks in Delray Beach, Fla., summed it up. "Stimulus check equals gun money. I do anticipate that when people get a stimulus check they will spend it on firearms, accessories, high-capacity magazines and ammo, if they can get it."
Gun Control Dems Try Again on Untraceable Firearms Act
Democrats in the U.S. Senate and U.S. House of Representatives once again introduced legislation to ban so-called "ghost guns." Sen. Richard Blumenthal (D-Conn.) and Rep. David Cicilline (D-R.I.) sponsored S. 1558 and H.R. 3088, which would mandate that manufacturers and distributors that sell precursor parts operate under the same regulations as completed firearms, including a manufacturer's license requirement and serializing components. President Joe Biden and gun control allies are targeting homebuilt firearms, which have been legal to build since before the founding of America. Similarly, the Undetectable Firearms Act of 1988 already requires that any 3D-printed polymer firearms contain at least 3.7 ounces of metal and be detectable by walk-through metal detection.
Rep. Stefanik Introduces Second Amendment Guarantee Act
In order to limit states from imposing stricter firearm ownership laws on law-abiding Americans, U.S. Rep. Elise Stefanik (R-N.Y.) introduced H.R. 1715, the Second Amendment Guarantee Act. The NY SAFE Act currently prohibits law-abiding New Yorkers from purchasing or owning certain firearms that are otherwise legal under federal law. "The Second Amendment Guarantee Act will not only void the SAFE Act and award New Yorkers with any damages caused by this unconstitutional law – it would prevent other states across the country from further limiting and banning constitutionally protected firearms. I am introducing this bill at a critical time, as Democrats and the White House are pushing Far-Left gun control measures including gun bans," Rep. Stefanik said
Bill Introduced to End $200 NFA Tax
U.S. Rep. Ashley Hinson (R-Iowa) introduced H.R. 3101, the Repealing Illegal Freedom and Liberty Excises (RIFLE) Act. The legislation would end the $200 tax stamp requirement for items listed under the National Firearms Act, including suppressors and short-barrel rifles, and would shield the tax from being levied on pistols fitted with braces. The bill doesn't eliminate additional background check requirements but would end the tax, which was enacted to curtail ownership of the items subject to the tax. "The federal government should not be placing financial barriers on the inalienable rights of Americans," Congresswoman Hinson said in a press release. "This unconstitutional tax on certain firearm purchases is a direct violation of the Second Amendment and must be repealed. As the Biden Administration and Democrats push proposals that unfairly target law-abiding gun owners, I will continue to stand up for Iowans' right to keep and bear arms."
Pro Shooter Dianna Muller Testifies Before Congress
The U.S. House of Representatives Judiciary Committee held a hearing to debate increased gun control. Rep. Sheila Jackson Lee (D-Texas) chaired the hearing where antigun legislators used terms including "weapons of war," "assault weapons," and "ghost guns," but competitive shooter and firearm self-defense advocate Dianna Muller testified in defense of the Second Amendment rights. "For decades now this important conversation seems to only lead to gun control advocates pushing for more laws and more restrictions," Muller said. Citing several initiatives she's worked with to reduce unintentional and criminal firearm misuse, Muller told the committee, "Instead of exploiting tragedy and pushing pain to push a gun control agenda, let's work in a non-partisan way expand programs and deliver measurable results."
News from NSSF
April Adjusted NICS Sets New Record
America's not done buying guns. Nearly 1.7 million background checks were conducted for the sale of a firearm in April, nudging April's total of 1,694,118 up nearly 1 percent higher than April 2020. "Firearm sales remain elevated on two distinct concerns," explained NSSF's Mark Oliva to media. "Americans are buying firearms for concerns for personal safety and for White House and Congressional efforts to limit and deny the ability to purchase certain firearms. April marked 13 months of elevated firearm sales which have ranged between 1.5 million and 2 million each month. Firearm sales spiked in March 2020 and have remained at unprecedented levels since. It's a remarkable feat of firearm manufacturers to keep pace with this blistering demand."
Gun Ownership is Breaking Old Molds
CNN reported what the firearm industry has known as a growing trend. Gun owners don't fit into a neatly-defined box. Gun owners don't just look like the rest of America. They are America. CNN referenced NSSF retail survey data and growing organizations within the gun owning community including Pink Pistols, an LGBTQ pro-gun group, Asian American and Pacific Islander Gun Owners (AAPI GO) and National African American Gun Association (NAAGA). It is something the existing gun community has always welcomed with open arms, as NSSF's Mark Oliva said. "This was something we started seeing several years ago, but I think 2020 took that from first gear into fifth gear. There are certain points on which the industry can partner with NAAGA and other groups where we can talk about the ability of law-abiding Americans, regardless of skin color, to exercise their Second Amendment rights."
Big Win for PLCAA
U.S. District Court Judge Susan Brnovich upheld liability immunity granted in the Protection of Lawful Commerce in Arms Act passed in 2005 to block gun-makers from a potential wave of industry-killing lawsuits. The decision was a win for Glock, which the judge found bears no responsibility in what was the negligent misuse of a firearm that caused injury to Carlos Travieso Jr. The case, Travieso v. Glock, was brought by Brady Campaign and was dismissed under protections of the Protection of Lawful Commerce in Arms Act (PLCAA). Judge Brnovich found PLCAA constitutional. "These attempts to hold manufacturers responsible for the criminal and negligent misuse of firearms are misguided and are attempts at legislation through litigation," said NSSF's Mark Oliva to The Washington Examiner. "This demonstrates why protecting this legislation against attacks by President Biden and gun control factions in Congress is critical." NSSF's Larry Keane explained the importance of PLCAA with Legal Talk Network's podcast, specifically as to how it applies to this case.
Veteran Suicide Deserves More Than Agenda-Driven Advocacy
The tragedy of suicide is heartbreaking. In instances of veteran suicide, the tragedy can be especially jarring because it shatters expectations. That's why NSSF's Mark Oliva was intrigued to read of Kaitlin Washburn's reporting in the Kansas City Star on Kindall Johnson, a Marine veteran who tragically committed suicide by firearm. For Oliva, it's personal. He's a retired Marine of 25 years and now works for the NSSF. The firearm industry is a veteran-heavy industry, surrounded by veterans with a passion for firearms, hunting and our freedoms. It is also an industry passionate about reducing and ending suicide by firearms. NSSF partnered with the largest suicide prevention organization in America, the American Foundation for Suicide Prevention. Read NSSF's Mark Oliva's Townhall.com column explaining how the industry is bringing Real Solutions® to difficult problems.
Wildlife, State Agencies Benefitting from Gun Buy Boom
State wildlife agencies are facing something many haven't seen for years, even decades. Budgets are flush as excise taxes paid by firearm and ammunition makers to the Wildlife Restoration Fund, managed by the U.S. Fish and Wildlife (USFWS), is nearly a half-billion dollars at just halfway through the fiscal year. That's a 64 percent increase over the same time last year, all due to more guns and ammunition being manufactured and the law-abiding citizens that purchase them. Last year, manufacturers paid in nearly $300 million in Pittman-Robertson excise taxes. That figure this year towers at $493 million. That's going to be a big increase to wildlife and habitat conservation, increased hunter access and construction on new public gun ranges and improvements to existing ones.
NSSF Reassures 2A Sanctuary Laws Won't Cut Conservation Funds
States are taking steps to protect their citizens' Second Amendment rights, passing Second Amendment sanctuary laws that have some concerned it would harm conservation efforts. That was a central question by Arkansas' Republican Gov. Asa Hutchinson when he vetoed a proposal. The language was fixed in another bill that was signed into law. Those concerns, while valid, might be premature, explained NSSF's Mark Oliva to Andrew McKean of Outdoor Life. "It's our interpretation that federal firearms excise taxes are considered 'manufacturers' taxes' and not 'individual taxes,'" Oliva said. NSSF is working with state legislators to ensure that conservation funds generated by Pittman-Robertson excise taxes are preserved. "We want to protect the P-R dollars that have done remarkable work with wildlife restoration in the past and which are coming in in record numbers now."
USFWS Proposes Largest Hunting and Fishing Expansion
The U.S. Fish and Wildlife Service recently proposed the largest expansion of opportunities for access to hunting and fishing in time for the upcoming 2021-2022 hunting seasons. The announcement comes as the Department of the Interior (DOI) aims to greatly expand recreational access to public lands in Florida, Texas, Virginia and Maine. "We are committed to ensuring Americans of all backgrounds have access to hunting and fishing and other recreational activities on our public lands," said Martha Williams of the U.S. Fish and Wildlife Service (USFWS). "Our lands have also provided a much-needed outlet to thousands during the pandemic and we hope these additional opportunities will provide a further connection with nature, recreation and enjoyment."
NSSF Addresses Ammo Shortage Questions
NSSF's Larry Keane spoke with reporters about an issue that's troubling gun owners all over. Everyone wants to know, where's the ammunition? It's being made and shipped as quickly as possible. It's also being bought up just that quickly. It's a combination of exceeding demand for new guns – which is going to drive demand for ammunition, especially after the injection of over 8.4 million new gun buyers in 2020. Coupled with a bit of the "toilet-paper effect," ammunition isn't sitting on store shelves. Manufacturers are working day and night to meet the overwhelming demand.
Join the Gun Owners Care Campaign
With American gun owners increasingly the target of efforts to shame and cast aspersions simply for exercising their constitutional right to own a firearm, NSSF has launched the Gun Owners CareSM program. This initiative works to educate the public about the concern law-abiding gun owners have for their neighbors and communities. Members of the firearm-owning community deserve respect for being good, concerned citizens and proud defenders of a unique American heritage, and the Gun Owners Care initiative will emphasize those efforts and successes. We invite all industry members and firearm owners to join now and support this critical initiative.
Download NSSF's Real Solutions, Safer Communities Toolkit
NSSF's Real Solutions. Safer Communities.SM Industry Toolkit is available for members of the firearm industry for download. Industry members are encouraged to use the ready-made materials in the toolkit to share on their social media, websites and printed materials with customers, supporters, employees and stakeholders. NSSF's Real Solutions campaign is a member-supported initiative that includes several firearm safety programs that have proven effective at reducing the criminal misuse of firearms and safeguarding firearms from prohibited individuals and those who should not possess them.