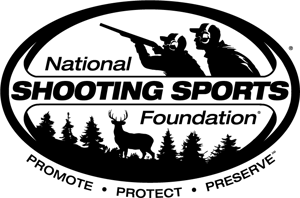 The Government Relations Team of the National Shooting Sports Foundation (NSSF), the trade association for the firearms industry, dedicates its time and resources to supporting legislation beneficial to our industry and fighting those bills that infringe on our rights to legally conduct business and compromise everyone's 2nd Amendment rights. Team members attend legislative hearings on the federal, state and local levels year-round across the nation, keeping their finger on the pulse of those issues affecting us. They are pleased to provide a monthly summary of legislation that directly affects and impacts the business of NASGW members.
Impeachment shenanigans has ruled much of January, but that hasn't stopped anti-gun momentum across the states—witness the debacles happening in Virginia and, to a somewhat lesser extent, New Hampshire, and work your way down from there. Or let us do it, as follows.
AROUND THE STATES
California Resolution Encourages Firearms Industry Discrimination, New Regs Now in Effect
The Californian legislature sure has twisted the definition of discrimination. On one end, the state claims denying a driver's license to an undocumented immigrant is discrimination, while, on the other, Resolution 115 is sailing through the legislature. Resolution 115 urges banks in the State of California to evaluate their commercial relationship with firearms manufactures. The legislature knows that mandating banks end their commercial relationship with the firearms industry would be unlawful, so they're doing the next best thing and pressuring banks to "voluntarily" do so. Resolution 115 passed out of committee in January and is expected to be adopted.
This is the first new piece of legislature in California in 2020, one that follows hot on the heels of a feverish level of gun-related legislation by lawmakers in 2019. Gov. Gavin Newsom, a staunch opponent of gun rights signed more than a dozen bills last year that are going into effect in 2020. Most of this year's gun laws expand existing regulations, but the changes they enforce could have sweeping repercussions for gun owners. They increase fees, expand the state's "red flag" and gun-storage laws, raise the legal purchase age and set caps on the number of guns Californians can buy. Other gun-control laws require "precursor" firearm parts to be purchased through a federal firearms licensee (to take effect starting in 2023), a ban on the sale of firearms at Del Mar Fairgrounds and a suicide-warning label requirement on gun packaging.
Florida Governor, House Speaker Oppose Gun-Control Efforts
Following the passage of a gun-control bill from the state Senate Infrastructure and Security Committee, both Florida Gov. Ron DeSantis and Speaker of the House Jose Oliva appeared skeptical of the legislation. The bill, Senate Bill 7028, proposes to close the so-called "gun-show loophole," requires a three-day waiting period for firearms sold at gun shows and would create an onerous process, including a notary public signature, for someone wishing to conduct a private firearm transfer.
New Rules in Place for Illinois Gun Dealers
The Firearm Dealer License Certification Act was signed by Gov. J.B. Pritzker nearly a year ago and the rules are now in effect. FFLs will now be required to have state certification in addition to federal licensing requirements. Additionally, and among other requirements, the law mandates video security systems, electronic record keeping and annual dealer training. More information about the Firearm Dealer License Certification Program can be found on the Illinois State Police website. The delay in the rule-making process was a result of opposition by NSSF, dealers and others. Changes were made after NSSF voiced concerns, and there is the potential for additional hearings and changes. NSSF will continue to oppose legislation like this that could hurt members and industry in Illinois.
2020 Legislative Session Convenes in Indiana With Gun Restrictions at Top of List
The Indiana legislative session began in January with the introduction of two bills that NSSF opposes. Indiana Senate Bill 203 would make it a Level 6 felony to sell, trade or transfer a "regulated weapon" to any person under the age of 21, and it would prohibit the sale or possession of magazines with the capacity for more than 10 rounds. Indiana Senate Bill 28 would mandate universal background checks for any sale, trade or transfer of a firearm. NSSF will continue to monitor these bills and any others that might impact our members in the Hoosier State.
Gun Control Off the Table for 2020 in Maine
The Maine state legislature set the agenda for 2020, and increased gun control didn't make the cut. Gun-control initiatives were thwarted by the state's legislative council, and a so-called "red flag" law was compromised between the governor and the Sportsman's Alliance of Maine. One other bill, a proposed ban on firearms in nursery schools and childcare facilities, was tabled last fall. Democratic Gov. Janet Mills has previously said the people of Maine have already spoken on expanding background checks in the past.
Bill Prohibiting Private Transfers of Long Guns Introduced in Maryland
Legislation that would prohibit private-party transfers of shotguns and rifles has been introduced, again, in the Maryland General Assembly. As introduced, House Bill 4 would make it illegal for a person to transfer a shotgun or rifle to another person without having an FFL perform the transfer. While there are some exceptions, this legislation is poorly worded and could turn otherwise law-abiding gun owners into unsuspecting criminals. Additionally, with no immunity created for FFLs performing this government-mandated function, those businesses could be held liable for a firearm they did not sell from their inventory, but simply transferred between private parties.
NSSF Remains Opposed to Baltimore County Retail Security Mandate
The Baltimore County Council held a work session for Bill No. 72-19, known as the "Securing All Firearms Effectively Act," or SAFE Act. NSSF's Maryland consultant attended the hearing and communicated to the Council numerous flaws with the proposed legislation, while also highlighting NSSF's joint initiative with ATF, Operation Secure Store®. Since the launch of Operation Secure Store, burglaries of FFLs and the number of firearms stolen has decreased drastically and the numbers show a continued downward trend. NSSF will continue its work in opposition to the Bill No. 72-19, the SAFE Act, on behalf of its members and other FFLs in Baltimore County.
Plaintiffs File Motion Against Massachusetts AG for Violating Administrative Procedures Act
As we reported to you last month, NSSF accepted Massachusetts Attorney General Maura Healey's agreement to clarify the Enforcement Notice that included "'Copies' or 'Duplicates' of the Enumerated Weapons." The AG's agreement to clarify this notice effectively ends the legal challenge by NSSF, Pullman Arms of Worcester, Massachusetts, along with three other firearms retailers in the state. Now, in a related case against the AG Healey, the plaintiffs have filed an opposition to her Motion for Judgment on the Pleadings. The ongoing litigation stems from the Healey's July 20, 2016 "Enforcement Notice" related to so-called "assault weapons" and her failure to follow the required administrative procedure when issuing her notice. The plaintiffs correctly point out the they have standing to challenge the Regulatory notice issued by the AG and that an actual controversy exists in that they stopped selling the prohibited firearms as a result of the notice. The AG continues to try to obfuscate, confuse and avoid the main issue, and her motion is more of the same.
Montana Senator Introduces Lawful Interstate Transportation of Firearms Act
U.S. Sen. Steve Daines (R-Mont.) introduced the NSSF-supported Lawful Interstate Transportation of Firearms Act, S. 3139, that would protect those legal firearms owners who travel with firearms by ensuring they could not be arrested for violating local laws regarding "the possession, transportation, or carrying of firearms" unless police had probable cause. The bill would reform the Firearm Owners Protection Act (FOPA), clarifying the term "transport" to include "staying in temporary lodging overnight, stopping for food, fuel, vehicle maintenance, an emergency, medical treatment, and any other activity incidental."
Nevada's Universal Background Checks Takes Effect
A narrowly passed ballot initiative to institute universal background checks in Nevada took effect on the New Year. The measure was passed in 2016. Initially, the state required the FBI to conduct the checks, but the FBI balked, noting the state didn't have the authority to require the federal government to perform the function. In 2019, state legislators revised the measure to require state authorities to conduct the checks. Nevada's Nye County Sheriff previously said it wouldn't be enforced, causing an impasse between state and local officials and leaving FFLs who are required to run the checks for private transfers in the middle.
New Hampshire Committees to Hold Gun-Control Hearings
The New Hampshire Criminal Justice and Public Safety Committee held public hearings to discuss two anti-gun bills Jan. 2. On the docket was a waiting period bill, followed by "universal" background checks. State legislators ignore the fact that they remain as one of only three states to not pass FixNICS legislation, instead favoring expansion of background checks and waiting periods when they have incomplete data.
Among the proposed legislation, HB 1101 imposes up to a six-day waiting period between the sale and delivery of a firearm. This bill would have a devastating impact on ranges, retailers and firearms-safety instructors. HB 1379 attempts to criminalize transactions between friends, family, neighbors and members of the same shooting club. This would add costs and delays and potentially expose otherwise law-abiding firearms owners to possible arrest for merely loaning a firearm to a friend or family. Last, SB 469, which would close most ranges in the state, has been introduced. This bill would have a huge impact by making New Hampshire less safe. Law-abiding gun owners would lose safe and supervised places to practice, and local, state and federal law enforcement would lose training ranges.
Amazingly, some of the first business to be accomplished in the New Hampshire House focused on unconstitutionally removing firearms from N.H. citizens. The House passed HB 687-FN, also known as the "Red Flag" bill, by a 201-176 vote. This bill was left over from the 2019 session as a retained bill in the House Criminal Justice and Public Safety Committee. Over the summer and fall, the committee met on the bill and offered amendments, yet they still could not come to an agreement on it, thus sending it to the House floor without a recommendation. The anti-gun supporters of the amended bill, although admitting it is not perfect, said it is better than the original. In a time when the state should focus on more pressing issues, it has now passed a bill that will cost the state money and have no positive impact on public safety. The bill now makes its way to the Senate.
In one more piece of news, New Hampshire Democrats are seeking to roll back protections for outdoor ranges from frivolous lawsuits, even when they follow local noise ordinances that were in place when they originally opened. State Sen. Jeanne Dietsch, a Peterborough Democrat, is sponsoring SB 469, which repeals those protections and exposes a gun range's potential liability for damage caused by stray ammunition. The legislation would also require ranges to adhere to new standards. NSSF is working to defeat the punitive legislation.
New Mexico Governor Seeks 'Red Flag' Law Again
New Mexico's Democratic Gov. Michelle Lujan Grisham has submitted legislation for extreme risk protection orders, so-called "red flag" laws. The proposed legislation is expected to be pre-filed by Democratic state Reps. Daymon Ely and Joy Garratt, along with Sen. Joseph Cervantes. Under the proposed legislation, a law-enforcement officer or family member could request an extreme-risk protection order through a sworn affidavit.
A previous version of the bill failed after New Mexico sheriffs vocally opposed it. They're opposing it again, and the New Mexico Sheriffs Association said the legislation deprives residents of their due process rights.
Oregon Holds Hearing on Mandatory Storage
While the legislature doesn't convene until early February in Oregon, it didn't stop the legislature from conducting a hearing on Jan. 15th in which they heard testimony on Legislative Concept 38. LC 38, if enacted would mandate firearm storage requirements and make Oregonians strictly liable for damages if their firearms were stolen and used in another crime. LC 38 mirrors a filed ballot initiative which has received approval by the Secretary of State to start collecting signatures.
Pennsylvania State Police Issues Regulations on Sale of "80-Percent Receivers"
Both the Pennsylvania Attorney General and the State Police have followed the way of gun-control advocates by targeting "80-percent lower receivers" with regulations that fly in the face of federal law. In mid-January, Pennsylvania State Police sent a letter to all dealers outlining the process for selling these items, including calling the state police for a background check while also having the customer complete the newly released Application for Purchase (Partially Manufactured Frame or Receiver for a Rifle or Pistol). It's clear that unfinished receivers are not firearms under federal law, but, unfortunately, the Pennsylvania Attorney General sees it differently.
South Carolina Lawmaker Files 'Smart Gun' Requirement Bill
South Carolina State Rep. Wendell Gilliard (D-Charleston) pre-filed H. 4699, which would mandate all guns manufactured in the state come equipped with an electronic chip inside to help identify its owner. Rep. Gilliard said it would mimic the location capabilities of smartphones. He claims it would help police track the location of a firearm used illegally, as well as lost and stolen firearms. However, local firearms retailers aren't convinced and say it will drive up costs. NSSF doesn't support mandated authorized-user technology or so-called "smart guns," as the technology has yet to be proven reliable. To date, not even police departments have adopted the requirement.
NSSF Files Amicus Brief in Texas Supreme Court
In January, NSSF filed a friend-of-the-court brief in the Supreme Court of Texas in support of Academy Sports + Outdoors (Academy) in the litigation brought against the retailer in Texas arising out of criminal shooting in Sutherland Springs. NSSF's brief argues that: the lawsuit is barred by the Protection of Lawful Commerce in Arms Act (PLCAA) because the sale of the rifle to an out-of-state resident, a rifle misused about a year and a half later in the tragic incident, was lawful under both federal and Texas state law; that Colorado law (the purchaser was from Colorado) does not have extraterritorial application; and the Gun Control Act does not regulate magazines. The shooter, who was a prohibited person, was able to pass a background check because the Air Force at the time was not providing disqualifying records to NICS. This problem led to the Fix NICS Act, which was modeled on and named after NSSF's successful FixNICS® campaign.
Virginia Showdown Continues
Virginia's governor and legislature are apparently trying to steal the top headlines from the impeachment proceedings. On the eve of a massive rally in the state by law-abiding firearms owners protesting an avalanche of gun-control bills, the Virginia Senate gave its approval to several gun-control bills, including SB 35, which deals with local municipalities' regulation of firearms; SB 69, which reinstates Virginia's "one-handgun-per-month" law (with exceptions); and SB 70, which requires a background check for all private-party firearms sales. All three were given approval on third reading and are slated to be transmitted to the Virginia House of Delegates. NSSF communicated its opposition of these measures to all members of the Virginia Senate. Perhaps oddly, and only for the time being, SB 16, the "assault weapons" bill will not move through the legislative process.
That was just the start. NSSF's Larry Keane appeared on Tucker Carlson Tonight to talk about the ill-conceived Virginia legislation to ban indoor ranges. The bill's sponsor, Virginia Democrat Delegate Dan Helmer, has admitted it's targeted at NRA's indoor range. However, the bill language is poorly written, making room to shut down other existing large ranges, in effect a threat to all 114 indoor ranges in the state. Keane explained the bill would actually make Virginia less safe by eliminating places for gun owners to train and wipe out a resource for local, state and federal law enforcement and military forces that rely on these ranges to keep their skills sharp.
In mid-January, thousands of Virginia's law-abiding gun owners concerned for their rights traveled to Richmond for the annual "Lobby Day" to voice their support for their Constitutionally-protected Second Amendment rights. Virginia Democratic Gov. Ralph Northam said "credible intelligence" leading up to the rally caused him to declare a State of Emergency that included a temporary ban on carrying firearms on the capitol grounds.
Virginia's House of Delegates leadership tried pushing the blame to the state capitol police for the rushed vote to ban carrying of firearms in the capitol building. Several Democrats claimed the Joint Rule Committee passed it because of police requests, including Speaker Eileen Filler-Corn, who made the claim four times and said, "Again, this is being recommended by [Capitol Police] Col. [Anthony] Pike and the professionals and that's why we're moving in this direction." But Col. Pike said he didn't weigh in on the merits of a ban, only the mechanics of how it would be implemented. He added the police are non-political and don't offer opinions on the merits of a policy decision. For this, Politifact said the House Leaders' statements are false.
Citizens across the country are demanding their Second Amendment rights through an explosive growth of Second Amendment Sanctuary Counties popping up in several states. Virginia topped 125 counties and municipalities. In Kentucky, more than 50 counties have passed or are considering such resolutions after Democratic Gov. Andy Beshear announced he would bring increased gun control to the Bluegrass state. In North Carolina, Cherokee, Rutherford, Lincoln, Surry and Wilkes counties all voted for Second Amendment resolutions, and in Wisconsin, Brown County joined Florence County in adopting a similar resolution. They join at least 19 other states where counties have voiced opposition to gun-control measures.
Washington Legislature Considering Multiple Anti-Firearm Bills
Less than a year after implementing one of the most stringent firearms ballot measures in the country, the Washington Attorney General, Governor and Speaker of the House have their sights set on further infringements of Washingtonians' Second Amendment rights. The state Senate is planning multiple hearings on anti-firearm legislation. If passed, these bills would fundamentally change how firearms manufacturers, retailers and ranges operate in the state. House Bill 2240 would prohibit the sale, manufacturing or ownership of new magazines holding more than 10 rounds, and House Bill 2241 is a de facto "assault weapons" ban and a standard-capacity magazine ban. House Bill 2241 would follow the failed California model of ammunition background checks and ban its sale online. House Bill 1374 would end state preemption, allowing municipalities and cities to enact anti-gun legislation.
FEDERAL HAPPENINGS
NSSF Hails Publication of Firearms Export Reform Rules
NSSF has applauded the Trump administration's posting for public inspection of the final rules that modernize the export regulations for sporting and commercial firearms and ammunition products. The formal publication of the final rule was Jan. 23, and the rules will be implemented 45 days after formal publication. President Donald Trump's administration successfully completed the long-promised modernization of the export control regulations that began more than eight years ago under the prior administration, but which was never completed due to domestic gun-control reasons. See NSSF's press release here.
Sen. Cruz Reintroduces NSSF-Supported Financial Institution Customer Protection Act
U.S. Senator Ted Cruz reintroduced the NSSF-backed S. 3003, the Financial Institution Customer Protection Act, a bill that would prohibit federal regulators from arbitrarily forcing banking institutions to terminate their relationships with legal businesses solely because the operations of the businesses are not in line with the views of the contemporaneous administration. The legislation is in response to the Obama administration's Operation Choke Point, which targeted financial services doing business with the firearms industry. The legislation also gained the support of Americans for Tax Reform, a grassroots advocacy group led by Grover Norquist. Joining Sen. Cruz on the bill are Sens. Mike Crapo (R-Idaho), John Kennedy (R-La.), Thom Tillis (R-N.C.), Jim Inhofe (R-Okla.), Mike Lee (R-Utah), Cindy Hyde-Smith (R-Miss.), John Cornyn (R-Texas), Ben Sasse (R-Neb.) and Mike Braun (R-Ind.)
Senate Confirms Skipwith as U.S. Fish and Wildlife Director
The U.S. Senate voted to confirm Aurelia Skipwith as the next Director of the U.S. Fish and Wildlife Service. NSSF sent a letter to U.S. Senate Majority Leader Mitch McConnell (R-Ky.), noting her previous service and commitment to the Service's mission while serving as Deputy Assistant Secretary for Fish and Wildlife and Parks. Skipwith is the first African American to hold the position. NSSF noted Skipwith's vision for the "value in public-private partnerships and credits conservation efforts that ensure future generations can continue to enjoy our public lands, including through our nation's sporting heritage."
Senate Passes Pro-Sportsmen Conservation Bill
Legislation tackling some of the most pressing issues for sportsmen was passed by the U.S. Senate after procedural slowdowns were addressed. America's Conservation Enhancement Act, S. 3051, sponsored by the Chairman of the Senate Environment and Public Works Committee, Sen. John Barrasso (R-Wyo.), creates a task force to combat chronic wasting disease, authorizes the North American Wetlands Conservation Act for five years and improves the National Fish and Wildlife Foundation Establishment Act to assist in the conservation of vital habitat for thousands of species including elk, wild sheep, mule deer and upland birds. NSSF thanks Senate Majority Leader Mitch McConnell (R-Ky.), Sen. Barrasso for sponsoring and Sen. Martin Heinrich (D-N.M.) for his efforts in advancing this critical piece of legislation for America's hunters and sportsmen.