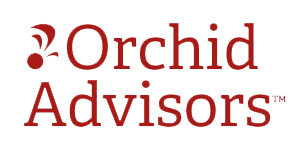 Exporting firearms, firearms accessories, and ammunition is a complicated process and can seem overwhelming to most companies who do not regularly export goods. However, the rules and processes to export these goods have recently been modified which provides the potential to open up new markets to wholesalers and distributors.
Prior to the recent changes, small arms and ammunition products had been regulated by the State Department for decades. Due to the expensive registration costs and export license fees, most wholesalers and distributors left the sales opportunities in the foreign markets to manufacturers and specialized U.S. exporters.
Export Control Reform (ECR) was an initiative that started in 2009 to update and streamline U.S. export regulations. Part of the rationale for this effort was to revise the U.S. Munitions List (USML) and limit it to those defense articles, technologies, and defense services critical to provide the United States with military or intelligence advantage or, in the case of weapons, are inherently for military end use. There are twenty-one (21) Categories on the USML ranging from small arms to aircraft carriers. Of those Categories, I, II, and III were the last to be reformed and oversite transitioned to Department of Commerce control. The proposed rules for the transition of USML Category I, II and III had been in draft form for several years.
There were a variety of reasons for the multi-year delay in releasing the final rules. In May of 2018, the U.S. government published the proposed rules for the first time for public comment. However, U.S. Senator Bob Menendez (D-N.J.), placed a "hold" on the rules in February of 2019 for the first time just prior to the Congressional Notification period expiring. From this time frame until November 2019 (when the rules were re-notified to Congress) several events took place to halt this reform including the House adding an amendment (#10) to the National Defense Authorization Act for Fiscal Year 2020 (NDAA), which would block these changes in July of 2019. For a full timeline on ECR check out: https://www.forumarmstrade.org/catitoiii.html.
Finally, on January 23, 2020, the final rules were posted for public review and the regulations took effect on March 9th (https://www.govinfo.gov/content/pkg/FR-2020-01-23/pdf/2020-00573.pdf). Among other changes, these new regulations transitioned certain United States Munitions List (USML) Category I (Firearms), Category II (Armament) and Category III (Ammunition) articles from the State Department's oversight to the Commerce Department.
Under the new rules, many items previously controlled by the State Department's Directorate of Defense Trade Controls (DDTC) have been transferred to the export oversight of the Department of Commerce's Bureau of Industry and Security (BIS). This includes most of your standard sporting firearms and modern sporting rifles, as well as sporting ammunition. It is important to note that not all firearms and ammunition have transitioned to BIS control. For example, machine guns and silencers are still subject to export control by the DDTC.
Most companies that manufacture or export firearms, components or ammunition will no longer be required to pay annual registration fees ($2,250) or $250 per-license fees for DDTC licenses. BIS licenses are FREE and may be accessed using the SNAP-R licensing system (also FREE to register for an account). BIS license processing time is typically 3 – 4 weeks, and unlike DDTC licenses exporters can forecast the commodities and request approval over the course of the validity period of the license (4 years). This allows for quicker processing and shipping subsequent orders to foreign customers without having to apply for a new license for each order.
Once you have your approved BIS export license, the exporter may ship as many times under that authorization until the quantities, value or expiration has been reached (whichever occurs first). As a reminder, all shipments exported with a license or exception require filing of the AES record with CBP prior to export regardless of shipment value. The use of a specialized Freight Forwarder / Customs Broker working will help make the export booking and Customs filing requirements smoother.
Orchid Advisors has been following the development and implementation of the new regulations. If you have questions about how the new export regulations could impact your business, please contact us. We are here to help.
Orchid Advisors provides GCA, NFA, ITAR and EAR compliance services to manufacturing, importing, distribution and retail FFLs. The firm offers FFL and Export licensing, importing assistance, record inspections, e4473 / NFA eForms, Electronic Bound Book software and delivers the largest online ATF and ITAR compliance training platform available. Together with its partners, Orchid delivers the only integrated firearm compliance, technology and legal solution. If you would like to speak with Orchid Advisors about your import needs, contact us today.