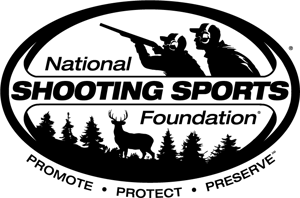 The Government Relations Team of the National Shooting Sports Foundation (NSSF), the trade association for the firearms industry, dedicates its time and resources to supporting legislation beneficial to our industry and fighting those bills that infringe on our rights to legally conduct business and compromise everyone's 2nd Amendment rights. Team members attend legislative hearings on the federal, state and local levels year-round across the nation, keeping their finger on the pulse of those issues affecting us. They are pleased to provide a monthly summary of legislation that directly affects and impacts the business of NASGW members.
While the impeachment proceedings against President Trump are still claiming the majority of headline real estate and the Christmas and New Year holidays are squelching meaningful work on both the state and federal levels, all is not Silent Night. Here's a rundown of things finalized in December and a heads-up of those issues being bandied around.
AROUND THE STATES
Californians Can't Buy Ammo Over Database Errors
Californians are learning their new ammunition licensing law is barring even those who are following the laws, getting permits and have no prohibiting background information. The reason is the information in the database doesn't match the licenses, stopping even law enforcement officials. Between July 1 and November, nearly one in every five ammunition purchases was rejected by the California Department of Justice, the figures show. Of the 345,547 ammunition background checks performed, only 101 stopped a "prohibited person" who can't legally possess ammunition, according to the state's Department of Justice data. Yet another 62,000 ammunition purchases were rejected as well. The law is being challenged by Olympic champion Kim Rhode. NSSF is monitoring.
Connecticut State Treasurer Announces Gun Divestment, Other Punitive Measures
Connecticut State Treasurer Shawn Wooden is attempting to blame the firearms industry for the criminal actions of individuals, announcing a three-part plan to divest $30 million worth of shares in civilian firearm manufacturer securities, ban future investments and coerce banks and financial service providers to refuse business with firearms manufacturers. State regulators must approve the plan. NSSF's Mark Oliva told reporters the move was a "political stunt" and the firearms industry has been providing Real SolutionsSM that actually improves public safety, including improving background checks through Fix NICS and distributing 38 million firearms safety kits with gun locks across all 50 states.
NSSF's Larry Keane told reporters that misguided policies and punitive gun laws are forcing firearms manufacturers to abandon their historic Connecticut roots and look for friendlier climates elsewhere. "The Connecticut River valley has historically been known as 'Gun Valley,'" Keane explained. "You have economic development folks and many governors, including the governor of Wyoming, coming to NSSF's firearms industry trade show, the SHOT Showâ, in January in order to recruit companies to leave states that are hostile to the industry. They're offering economic incentives to relocate to their states, and when companies are approached, one of the points they make is, 'You're not going to have to worry about the legislature in our state banning your product.' These are jobs and taxes leaving Connecticut."
Keane also pointed out that, if Connecticut was serious, it would partner with the firearms industry for the Real Solutions campaign, which offers proven strategies to protect communities and keep firearms from those who should never possess them.
Delaware Hunters Sue Over Semi-Auto Ban
Two Delaware hunting groups are suing the Delaware Department of Natural Resources and Environmental Control (DNREC) over a regulation that bans semiautomatic firearms for hunting, which is contrary to a 2018 law that does not have such restrictions. The law and the DNREC guide restrict rifles to a maximum of "three cartridges in the chamber and magazine combined." But unlike the law, the guide limits rifles to those which are "manually operated, consisting of lever action, bolt action, pump action, single shot, and revolver rifles." State hunters allege the DNREC is attempting to regulate out semiautomatic firearms after the state legislature refused to approve restrictive gun-control laws. NSSF is working with Dover legislators to protect firearms and hunting rights.
Florida Court Dismisses Parkland Suit, Gun-Control Groups File Briefs, and State Reconsiders Bear Hunting
A Florida court has dismissed, for the second time, a declaratory judgment action by Fred Guttenberg and another Parkland family who asked the court to rule on whether a Florida preemption statute would bar their yet-to-be-filed state court action against Smith & Wesson on various state law claims like public nuisance and negligent entrustment. They also asked the court to tell them whether, if the Florida preemption statute did bar their lawsuit, they would have to pay Smith & Wesson's attorney's fees, as provided for in the statute should their lawsuit be dismissed. The court held that this was an attempt to have the court provide the families with an "advisory opinion," which the law does allow. The Florida preemption statute is one of over 30 similar state laws enacted prior to the Protection of Lawful Commerce in Arms Act to stop frivolous lawsuits that sought to blame firearms industry members for the criminal misuse of lawfully sold, non-defective products.
The political committee Ban Assault Weapons NOW, the Brady gun-control group and 13 cities have filed briefs with the Florida Supreme Court saying that a proposal meets legal tests to go before voters for a ballot initiative to ban modern sporting rifles. The state Supreme Court signs off on ballot initiatives. NSSF, along with NRA and Florida Attorney General Ashley Moody, filed briefs objecting to the proposal. The proposal aims to ban so-called "assault weapons," but the definition offered includes many commonly owned semiautomatic rifles and shotguns that aren't considered modern sporting rifles. The group, Ban Assault Weapons NOW, admits this is purposeful. The deadline for obtaining 766,200 valid petition signatures to the state is in February. Only 124,683, according to the state Division of Elections website.
Florida's Fish and Wildlife Conservation Commission declined to consider managed bear hunts for the next 10 years in the Sunshine State, even as new reports show the population could spike from 4,000 to 11,000 in just six years without a management plan in place. A 209-page draft report summarizes several population-management techniques that could be expanded or used, including contracted shooting and trapping, fertility control, manipulating habitats by reducing vegetation near suburban and urban areas, regulated hunts and relocating adult female bears and their three- to four-month-old cubs. More than 50 speakers voiced opinions for three hours in a public hearing, but still didn't address what they all agreed is coming human-bear conflicts.
Taurus Opens Doors on New Georgia Plant
Firearms manufacturer Taurus opened the doors in its new facility in Bainbridge, Georgia, after a $22.5 million investment in infrastructure and the creation of more than 300 new jobs in Decatur County. The company's five-year plan foresees continued expansion in U.S.-based engineering and production for the Taurus, Rossi and Heritage Manufacturing product lines, as well as significant capital and resource investments in the Bainbridge area.
Illinois' FOID Process Delayed, Funds Diverted
Illinois residents are experiencing delays in getting their Firearms Owners Identification Cards renewed, a problem affecting thousands, and they are now learning that $30 million in funds from processing fees were diverted away from programs designed to streamline the process. The Illinois State Rifle Association is decrying the maneuver. In the last five years, a total of $13,210,268 was swept from the State Police Firearm Services Fund to the General Revenue Fund and $15,296,510 was moved from the State Police Services Fund to the General Revenue Fund for a total of $28,506,778. The ISRA is calling on Democratic Illinois Gov. J.B. Pritzker to end the practice and restore the funding.
Baltimore Considers Suing Gun Manufacturers, New Regs for Retailers
Baltimore City Solicitor Andre Davis is watching the Soto v. Remington case closely and said the city will consider suing gun manufacturers if the case is successful. Councilman Zeke Cohen brought up the matter at a late-November city council hearing, asking Davis what the city is doing to hold gun manufacturers accountable for the criminal misuse of firearms by individuals. Manufacturers, of course, bear no responsibility for the crimes committed by individuals who wrongfully obtain and wrongfully misuse firearms, just as Ford isn't responsible for the drunk driving crimes of individual drivers.
In Baltimore County, the County Council has said it will consider legislation that would require mandatory security measures at gun shops to protect firearms from potential burglaries. Baltimore County Executive Johnny Olszewski Jr.'s SAFE Act, for Secure All Firearms Effectively, would create a new license for firearm stores and temporary gun shows in the county. Gun shops and shows would have to meet standards set by the Baltimore County Police Department to receive the license. NSSF's partnership with the ATF in Operation Secure Store® already addresses the issue of providing retailers options on improving store security. One-size-fits-all measures are often punitive to small business owners and unaffordable and unworkable.
NSSF Welcomes Massachusetts AG's 'Enforcement Notice' Clarification
NSSF accepted Massachusetts Attorney General Maura Healey's agreement to clarify the Enforcement Notice that included "'Copies' or 'Duplicates' of the 'Enumerated Weapons.'" The AG's agreement to clarify this notice effectively ends the legal challenge by NSSF, Pullman Arms of Worcester, Massachusetts, and three other Massachusetts firearms retailers. "We sought clarification to the Enforcement Notice to allow firearms retailers to know exactly what the law stated and ensure they were operating within the confines of that law. For two and a half years, these business owners were left in the dark, and today they finally have the clear answers they sought," said NSSF's Larry Keane. Read the press release for more details.
Michigan Lawmakers Introduce Universal Background Check Bills
Democrats from both chambers introduced legislation to expand universal background checks for guns in Michigan. The bill package would expand Michigan's laws to better regulate firearm sales and bring state sentencing guidelines up to par with the new standards. SB 679 and HB 5276 would update the Michigan penal code by replacing the word "pistol" with "firearm" to capture a broader scope. Currently, language in Michigan's penal code requires background checks to be conducted only for pistol sales. SB 678 and HB 5275 would require a license or criminal background check for the purchase of all firearms. Gun-control bills in Michigan's Republican-controlled legislature have previously failed.
Ohio Lawmakers Debate Gun Bills
Buckeye state senators debated two gun-related bills in December, marking opposing views on where the legislature is on increasing gun control or gun rights. Legislators took up SB 221, which would increase background checks for firearms purchases through voluntary certificates from law enforcement. They also discussed SB 237, a "stand your ground" bill, which would eliminate a duty to retreat in self-defense. Gun-control supporters don't support the expanded background check bill, stating it doesn't go far enough.
Firearms Industry Celebrates Pennsylvania Sunday Hunting
NSSF applauds the Pennsylvania legislature for passing legislation that will allow for Sunday hunting in the Keystone State for the first time in more than 100 years. The Pennsylvania State Senate approved S. 147 in a vote of 38-11 and Gov. Tom Wolf signed it into law. NSSF has made Sunday hunting a priority issue in Pennsylvania, leading the Sunday Hunting Coalition, along with 15 other like-minded hunting and conservation groups and outdoor retail businesses. NSSF was successful in recent years in bringing Sunday hunting to North Carolina, Maryland, Virginia, West Virginia and South Carolina. Maine and Massachusetts still have outright Sunday hunting bans, and several states still restrict Sunday hunting, including allowing hunting only on private lands.
South Carolina AG Tells Columbia Mayor Gun Control Laws Likely Illegal
Columbia, South Carolina, adopted gun-control laws that Palmetto State Attorney General Alan Wilson is warning should be rolled back, as they are a violation of the Second Amendment and state law. Wilson wrote to Columbia Mayor Steve Benjamin that laws banning the carrying a firearm within 1,000 feet of a school and allowing firearms confiscation of those deemed an "extreme risk" were outside the city's authority. "... With but a few exceptions, a city or county cannot interject itself into the regulation of firearms," Wilson wrote. "Yet, the City of Columbia has done so repeatedly." South Carolina has not passed a state extreme-risk protective order or so-called "red-flag" law.
Vermont Legislator Wants to Ban Semiauto Carry
Vermont Democrat State Sen. Phil Baruth, a gun-control advocate, said he will introduce legislation to prevent people from carrying semiautomatic firearms in areas including parks, stores, restaurants, airports, places of worship, auditoriums, theaters and child-care facilities, as well as in political demonstrations. Vermont is a constitutional-carry state, meaning no permit is required for open or concealed carry. Baruth noted that his legislation wouldn't apply to downtowns and public streets. Fellow Democrat State Sen. John Rodgers said the proposal is a "non-starter." Baruth also plans to introduce bills for a 48-hour waiting period for firearms purchases, similar to recent legislation he pushed that was negotiated to a 24-hour wait for handguns only, which Republican Gov. Phil Scott vetoed. NSSF is monitoring.
Virginia Legislators Pre-File Gun-Control Bill—and Counties Declare 'Second Amendment Sanctuaries'
Democrats in Richmond's statehouse aren't waiting for the new session to gavel in after the New Year to get started on gun control. A bill to clamp down on gun rights in Virginia has been pre-filed. State Delegate Ken Plum (D-Fairfax) filed House Bill 2, which would extend background check requirements to all private firearm transfers with the exception of transfers between family members. Plum has offered this same legislation six times previously, only to have it defeated. Now, Democrats have majorities in both state chambers and Democratic Gov. Ralph Northam has called this measure and several other gun-control measures to severely restrict Second Amendment rights in Virginia.
Gov. Northam hailed the recent elections as the turning point to usher in his strict gun-control platform, including universal background checks, a ban on modern sporting rifles, standard-capacity magazines and suppressors, so-called "red-flag" laws and restricting handgun sales to just one per month.
Gun owners and hunters in the Old Dominion are facing a daunting future if proposed legislation moves forward in the New Year. One bill (Senate Bill 16) by incoming Senate Majority Leader Richard Saslaw (D–Fairfax) contains extensive prohibitions that hunters, recreational shooters and Second Amendment proponents feared. Modern semiautomatic sporting rifles or even small semiautomatic rimfires and shotguns with features like thumbhole stocks or pistol grips–features that, ironically, make the firearm safer to handle—would become illegal. Another Saslaw bill (SB 18) would make it a felony to leave loaded, unsecured firearms where anyone under age 18 could access them. Many are calling this proposed restriction something that will completely derail Virginia's participation in the nationwide R3 (recruit, retain, reactivate) campaign. NSSF told reporters the bills are "an extremely dangerous precedent and serious infringement on the rights of law-abiding gun owners in the Commonwealth and the firearms industry." NSSF is fighting back against these proposals and working in Richmond to protect the firearms industry and gun rights.
Gov. Northam is apparently feeling some of the heat. In mid-December he walked back a bit, saying initial proposals will now have "grandfather" clauses and that an "assault weapon" registration and sales ban, rather than dispossession, would be the law of the land.
Several Old Dominion counties aren't standing for these moves. Nearly 100 counties and municipalities, at most recent count, have passed such "sanctuary city" resolutions. Virginia Beach saw nearly 1,500 residents at a recent Board of Supervisors meeting pushing back against gun control. More counties and municipalities have resolutions pending. In response to early sanctuary-city declarations, State Senator John Edwards (D-Roanoke) told reporters, "I think people are being paranoid, and it's totally unnecessary." State Delegate Chris Head (R-Botetourt) had a different view, saying, "I think this may be a case in which it is justifiable to be concerned and so that's not paranoia, that's concern." NSSF reminds all that county sanctuary resolutions do not carry legal protections and all member companies and gun owners must obey applicable federal, state and local laws.
Stag Arms is Wyoming-Bound
Stag Arms announced the company is moving from its New Britain, Connecticut, location to a new facility in Cheyenne, Wyoming. Elie Azar, founder and CEO of White Wolf Capital, LLC, which owns a controlling interest in Stag, cited Wyoming's respect for gun rights, along with the business environment and location for hunting and recreational shooting, as a driving factor. Wyoming Gov. Mark Gordon reiterated his state's commitment to respecting Second Amendment rights as a foundation for attracting firearms businesses, including recently relocated Weatherby, Magpul and Hi-Viz.
FEDERAL HAPPENINGS
SCOTUS Hears First Gun Case in a Decade
The U.S. Supreme Court heard arguments in the case of New York State Rifle & Pistol Association, Inc., v. City of New York, New York, challenging the city's ordinance that prohibited individuals from transporting locked and secured handguns from within the city limits to ranges, second homes or other locations outside the city. The ordinance was repealed and a state law enacted to override the ordinance after the Supreme Court considered the case for appeal. Justices were left to decide first, if the case is even worthy of review, since the law no longer exists, and second, if the law violates the Second Amendment right to keep and bear arms. Justice Neil Gorsuch called it "Herculean, late-breaking efforts" to make the case moot, and said questions remained on an individual's ability to make stops on the way to a range without violating the law. A decision is expected in June.
NSSF-Supported Conservation Bills Advance
The U.S. Senate Energy and Natural Resources Committee approved, with a bipartisan vote, the Land and Water Conservation Fund Permanent Funding Act, S. 1081, which would remove the requirement for this fund to be reauthorized and make $900 million available for each year without the need for it to be re-appropriated. The LWCF funds federal land acquisition by the National Park Service, U.S. Fish and Wildlife Service, Bureau of Land Management and Forest Service and funds a state grant program for state and local outdoor recreation purposes. NSSF supports this legislation to ensure open access to hunting and recreational shooting on public lands.
The U.S. House of Representatives has passed the NSSF-supported North American Wetlands Conservation Extension Act (NAWCA), H.R. 925, which would authorize $60 million annually through the Fiscal Year 2024 to conduct on-the-ground wetland conservation projects across North America. NAWCA grants work to increase bird populations and wetland habitat while supporting local economies and American traditions such as hunting, fishing, bird watching, family farming and cattle ranching.
In the past two decades, the North American Wetlands Conservation Act has funded over 2,950 projects totaling $1.73 billion in grants. More than 6,200 partners have contributed another $3.57 billion in matching funds to affect 30 million acres of habitat. The legislation heads to the U.S. Senate for consideration.
Finally, the House Natural Resources Committee in early December overwhelming voted to advance the Recovering America's Wildlife Act, H.R. 3742. This bipartisan measure, led by Rep. Debbie Dingell (D-Mich.) and Rep. Jeff Fortenberry (R-Neb.), "will ensure that our fish, wildlife and outdoor recreation traditions and their associated national economic benefits will endure for the benefit of future generations," according to a letter signed by NSSF and more than 35 other national hunting, conservation and sportsmen's organizations. The letter continued, "The Recovering America's Wildlife Act represents a historic opportunity to simultaneously benefit wildlife, conservation, sportsmen and -women, the economy and taxpayers." The legislation next moves to the full House of Representatives for a vote.
Justice Department Rules Fix NICS Act a Success
The U.S. Attorney General was charged by the Fix NICS Act to assess the plans and efforts of federal agencies, states and tribes to improve record submissions. The Attorney General is also required to publish a semiannual report on compliance with the Act. The first of these reports was recently released and, while it is early in the implementation process, the results are positive. The Attorney General received "satisfactory" compliance plans from 45 federal agencies, all 50 states, D.C. and Native American tribal governments. Another 44 federal agencies have certified that they have no relevant records and do not expect to create any in the future.
Senate Committee Approves Interior Department Nominee
The U.S. Senate Energy and Natural Resources Committee approved the nomination of Ms. Kate MacGregor to serve as Deputy Secretary of the Department of the Interior. NSSF supports MacGregor to fill this vital post. She has extensive government and Interior Department experience, serving as a staff member on the U.S. House of Representatives Natural Resources Committee, Principal Deputy Assistant Secretary of Lands and Minerals Management at the Department of the Interior and now serves as the Deputy Chief of Staff. She has been exercising the authority of the Deputy Secretary since May. MacGregor's nomination now heads to the full Senate for a vote.
Bill Calls for Finance Institutions to Report 'Suspicious' Firearms Transactions
Congresswoman Jennifer Wexton (D-Va.) sponsored H.R. 3404, the Empowering Law Enforcement for Safer Firearm Transfers Act of 2019, requiring the Financial Crimes Enforcement Network (FinCEN) to "request information from financial institutions for the purpose of developing an advisory about the identification and reporting of suspicious activity." The bill was inspired by New York Times columnist Andrew Ross Sorkin, who has advocated for using the levers of the free market to monitor the activity of Americans choosing to exercise their fundamental rights. Reason.com reported that Visa spokesperson Amanda Pires told The New York Times last year the credit card company didn't support, "setting restrictions on the sale of lawful goods or services." Pires also noted that "asking Visa or other payment networks to arbitrate what legal goods can be purchased sets a dangerous precedent." NSSF supports the Freedom Financing Act, S. 821 and H.R. 2079, which would end the discriminatory lending practices of major banking institutions that seek to circumvent the legislative process and set social policy from the boardroom.
NSSF Releases Firearms Production Figures
NSSF has released the latest Firearms Production Report to members, compiling production data through 2017 and interim data for 2018. The estimated total number of firearms in civilian possession is 423 million, according to source information. There were an estimated 17.7 million modern sporting rifles produced or imported between 1990-2017. In 2017, 7,901,218 total firearms were produced in the U.S. Of those, 4,411,923 were pistols and revolvers, 2,821,945 were rifles and 667,350 were shotguns. An interim 2018 estimate showed a total of 7,660,772 firearms were produced in the US. Of those 4,277,971 were pistols and revolvers, 2,846,757 were rifles and 535,994 were shotguns. Firearms/ammunition manufacturing accounted for nearly 12,000 employees producing over $4.1 billion in goods shipped in 2017. An estimated 8.7 billion rounds, of all calibers and gauges, were produced in 2018 for the U.S. market.
Black Friday NICS Checks 2nd Highest on Record
The FBI fielded more than 202,465 checks on November's Black Friday, an 11-percent increase from last year and falling just short of the single-day record of 203,086 in 2017. Black Friday gun purchases continued a steady surge this year following renewed calls for more restrictive gun laws. NSSF told Fox Business, "Americans are turning out to buy the firearms they want in increasing numbers, even as politicians on the national stage and in some states are increasingly vocal on restricting Second Amendment rights."
NSSF-Adjusted NICS Background Checks for November 2019
The November 2019 NSSF-adjusted National Instant Criminal Background Check System (NICS) figure of 1,342,155 is an increase of 2.1 percent compared to the November 2018 NSSF-adjusted NICS figure of 1,314,193. For comparison, the unadjusted November 2019 FBI NICS figure 2,545,863 reflects a 7.7 percent increase from the unadjusted FBI NICS figure of 2,363,705 in November 2018.
NSSF INDUSTRY RESOURCES AND TOOLS
Real Solutions Industry Toolkit Available to Members
The National Shooting Sports Foundation's "Real Solutions. Safer Communities."SM Industry Toolkit is ready and available for members of the firearm industry for download. Industry members are encouraged to use the ready-made materials that can be found here to share on their social media pages, websites and printed materials with customers, supporters, employees and stakeholders. NSSF's Real Solutions campaign is a member-supported initiative that includes several firearms safety programs that have proven effective at reducing the criminal misuse of firearms and safeguarding firearms from prohibited individuals and those who should not possess them.
NSSF's Podcast Series: The Gun Industry Speaks
NSSF's new podcast series, "The Gun Industry Speaks," seeks to help inform the national conversation on firearms. If you haven't tuned in yet, join NSSF President Joe Bartozzi, and Elizabeth McGuigan, Director of Policy and Legislative Research, as they discuss the initiatives the industry is leading to help prevent firearm accidents, keep guns out of the wrong hands and much more. Listen here or on Apple Podcasts, Spotify or Stitcher.