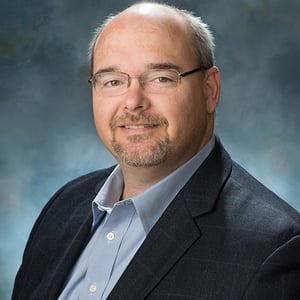 Can you believe it is time for the NASGW Expo? Seem like just yesterday we were in San Antonio. In a couple of weeks, we will be once again meeting to discuss the victories and defeats of 2018 and working to make 2019 as successful as possible. For me, this is one of my favorite weeks of the year, and I look forward to seeing lots of familiar faces, hearing about new products, planning out the upcoming year, and strengthening relationships across the industry. The NASGW Expo is the best opportunity each year to work together with our industry partners to chart the course forward and make our industry better.
At NASGW our team has been working to make the week in Pittsburgh even more productive and rewarding for your businesses. We learned a lot from Range Day last year, and we have made this year's event easier to attend with free transportation sponsored by Head Down Firearms, increased access for Media Members, and we are even providing lunch for all attendees. So be sure to get registered to attend Range Day get even more familiar with the latest products on the market.
The NASGW-POMA Caliber Awards are back again this year and will recognize the newest and most innovative products for six categories, Best Handgun, Best Shotgun, Best Rifle, Best Optic, Best Ammunition, and Best Accessory; along with the best overall new product. These awards are voted on by a panel of 18 independent judges from around the industry. The Caliber Awards are a real honor, and we can't wait to recognize all the winners. This year was very competitive, and it was great to see just how far the industry has come in just one year.
A new twist to this year's Expo is the NASGW partnership with GunTalk Media, who will be broadcasting live from the Expo floor. We are excited to help provide our members even more exposure with the ability to set up interviews directly with GunTalk Media and bring a little more awareness to the benefits of two-step distribution. They will also be filming at Range Day, and the Annual Awards Dinner so keep an eye out for the guys from GunTalk Media. If you are interested in setting up an interview, check out their Live Video Information Kit online.
Lastly, we can't be more excited to unveil a project we have been working on for years, the new SCOPE™ distribution data tool. NASGW brought together our wholesaler members to develop the most comprehensive sales and inventory data within the shooting sports industry, and we will be launching it on Thursday morning. Be sure to RSVP for the SCOPE™ Launch Event. This tool will change how businesses will track their market saturation, plan marketing strategies, and evaluate production schedules.
To say this year's Expo is a big event is an understatement. Each year we are improving the Expo and working to help you get the most out of two-step distribution. I look forward to catching up with many of you in Pittsburgh and getting ready for a successful 2019.
Safe Travels!

Brad Burney
NASGW Chairman