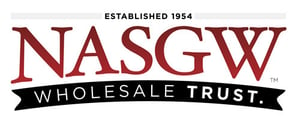 NASGW Wholesalers are a crucial hub within the shooting sports distribution channel. Wholesalers provide a plethora of benefits to manufacturers who utilize their services to get their products into the marketplace. But the manufacturers aren't the only people who benefit from working with a NASGW Wholesaler. When it comes to shooting sports retailers and dealers, the wholesalers are a game changer. Wholesalers are the go-to for products, market insight, and more. Here are five ways NASGW Wholesalers Help Retailers.
1) Insight into the Marketplace
NASGW wholesalers are the primary warehousing hubs for the shooting sports industry, and they are uniquely positioned to see what products are selling down to the SKU level. They have their finger on the pulse of the market. They also have great relationships with manufacturers to understand their production schedules and upcoming product launches. So when it comes to marketplace insight, NASGW wholesalers are one of the best resources in the industry. If shooting sports retailers are looking to serve their customers better, NASGW Wholesalers can help them stay on top of market trends and insight.
2) Logistics
When it comes to getting products in the hands of consumers, NASGW Wholesalers are ready to help. Many wholesalers provide same-day shipping to expedite the process and get retailers the inventory they need when they need it. There is no need to maintain high inventory levels when products can be there quickly. This allows retailers to operate lean without overextending themselves with lots of inventory.
3) Credit
On top of the fast shipping options, many NASGW Wholesalers provide credit options to their retail partners to make that buying process even easier. Wholesalers take on the significant financial risk by warehousing large quantities of products, so retailers and dealers don't have to. Allowing retailers to purchase on credit helps make cash flow management easier and simplifies the process of getting products to the customers.
4) Product Education
Selling products these days is more challenging, retail staff needs to be more educated. NASGW Wholesalers are there to help that retail team learn about the firearms, optics, ammunition, and accessories they are selling. Today's consumer has a wealth of knowledge available at their fingertips, but this information can't replace the honest feedback of a trusted retailer. There's nothing better than standing at the gun counter and talking specifics about new innovative products with a knowledgeable team. This helps build trust with the consumers that the retail sales staff is helping that consumer purchase the right product for them.
5) Marketing
To help bring consumers into retail locations, marketing plays a crucial role. NASGW Wholesalers provide marketing help in a variety of ways. Whether it is tips, point-of-sale signage, or larger marketing strategies, NASGW Wholesalers can be a great marketing resource for their retail locations. Each NASGW Wholesalers operates a bit differently, and their services may not all be the same, but you can lean on them for help.
At NASGW we place a lot of emphasis on partnerships. Partnerships between the wholesaler and the manufacturer, partnerships between the wholesaler and the retailer, and even partnerships within our association. We believe the shooting sports industry operates a bit differently than other industries. Trust and partnerships play a significant role in that difference. There is a sense of comfort knowing that within this industry, we are all in this together and NASGW Wholesalers are ingrained in the fabric of this industry. So if you are a retailer looking to grow your shooting sports business, we encourage you to put your trust in one of the many NASGW Wholesalers who are waiting to partner with you.