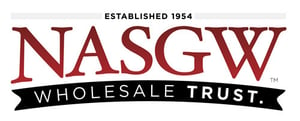 We are 4 months through 2018 and the industry continues to move forward at a rapid pace. It's been a particularly busy past couple months with all that's happening politically. Overall, the general consensus seems to be that the industry is back on its feet and moving forward after a shaky 2017.
At NASGW, the Board of Directors and staff have been working toward evolving our role within the industry and taking steps to help create positive momentum for all our partners. This week in Dallas our Board will be meeting to discuss some of these initiatives and the progress we are making. Of course, the biggest of these topics will be this year's NASGW Expo in Pittsburgh, PA, set for October 16-19. Registration opened in April and we've seen a great response from members who are planning on attending both the Expo and this year's Range Day event.
A few other topics on the agenda for the board include:
Logistics Reports

NASGW SCOPE™ Data Program

NASGW Marketing & Communications

Industry Partner Reports

International Distributor Outreach

European General Data Protection Regulation (GDPR)

State of the Industry
We are looking forward to seeing you all at the NRA show in Texas May 4-6 and hearing directly from you about what you're experiencing across the shooting sports industry.