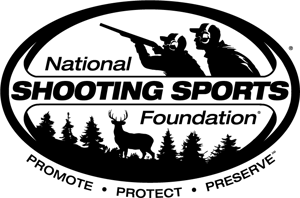 The Government Relations Team of the National Shooting Sports Foundation (NSSF), the trade association for the firearms industry, dedicates its time and resources to supporting legislation beneficial to our industry and fighting those bills that infringe on our rights to legally conduct business and compromise everyone's 2nd Amendment rights. Team members attend legislative hearings on the federal, state and local levels year-round across the nation, keeping their finger on the pulse of those issues affecting us. They are pleased to provide a monthly summary of legislation that directly affects and impacts the business of NASGW members.
While much of the talk about firearms, new regulations, bans and other onerous proposals to infringe on the rights of law abiding citizens is taking place among the Democrats vying for the Commander in Chief spot in 2020, several states are actively pursuing that same route—and at least a couple are saying "Enough already." Here's a rundown of the done deals in September and a heads-up of those in the works.
Illinois FFLs Bracing for New Restrictions
The Illinois State Police published new firearms retailer regulations required under the law signed by Dem. Gov. J.B. Pritzker in January. The new regulations were published in the Illinois Register in late August, opening a 45-day public comment period. ISP could amend the proposed rules to reflect public comments. A second notice would be published and proposals forwarded to the General Assembly's Joint Committee on Administrative Rules, or JCAR. That would open another 45-day comment period, after which JCAR can either approve the rules for adoption or request additional changes. The publication is for the Firearms Dealer Certification Act, which, among other requirements, forces federally licensed firearms licensees in Illinois to obtain a separate state "certificate of license," state-mandated security systems including video surveillance, maintain electronic records on inventory that must be completed within 24 hours of transaction and shipments. NSSF urges all Illinois firearms retailers and firearms owners to participate in the public comment opportunity.
Ohio Governor Calls for FixNICS-Like Reforms
Ohio's Republican Gov. Mike DeWine announced his state would improve the quality of state and federal background checks with updates that are closely aligned with NSSF's FixNICSâ efforts to get states to submit all disqualifying mental health records to the FBI's National Instant Criminal Background Check System (NICS). Gov. DeWine is calling for the Ohio General Assembly to mandate that courts enter final domestic violence, stalking and sexual assault protection orders into the LEADS and NCIC systems within 48 hours of their issuance. Gov. DeWine added that responsible firearms retailers want to know the background checks they run are accurate but acknowledged that missing information is hobbling the system. NSSF is monitoring and will be working with state legislators to ensure firearms retailers are represented.
Florida Conference Submits Financial Impact of Proposed 'Assault Weapons' Ban
The Florida Fiscal Impact Estimating Conference in September submitted its financial impact statement on the proposed initiative to ban the possession of "assault weapons" in Florida. The FIEC's findings, with information, in part, provided by NSSF on behalf of the firearms industry as well as in-state firearms businesses, shows an estimated reduction in state and local sales tax of $23 million to $30 million, with a loss of at least 3,200 jobs. Additionally, the FIEC estimates the costs associated with the creation of the registry being around $4 million initially, with $3 million needed annually to maintain the system. The proposed initiative defines "assault weapons" as semiautomatic rifles and shotguns capable of holding more than 10 rounds of ammunition at once, either in fixed or detachable magazine or any other ammunition feeding device. The "assault weapons" ban initiative is currently being circulated for signature to appear on the November 2020 ballot in Florida.
California Continues Assault on Second Amendment, Sportsmen—and One City Fights Back
The Democrat-dominated California legislature in September advanced yet another round of bills limiting 2nd Amendment rights on law-abiding citizens of the state. While AB 18, which would have imposed a $25 excise tax on firearm and ammunition sales, stalled, a litany of other bills advanced.
Perhaps the most egregious bill to advance was SB 61, which limits individuals from purchasing more than one semi-automatic rifle a month. AB 879 also advanced, which would require individuals wishing to sell or transfer precursor firearm parts to obtain a license or go through a licensed dealer. In what can only be described as a punitive measure, the legislature advanced AB 893 which prohibits firearms sales at the Del Mar Fairgrounds starting in 2021. The legislature also advanced AB 1254 which virtually prohibits the taking of bobcats. Finally, AB 1669 increases fees for consumers who purchase firearms. NSSF is bracing for more bills to advance and will keep you apprised of the situation.
Not everything is full-speed-ahead for anti-gunners in the Golden State. California's Carson City Mayor Albert Robles' planned resolution to essentially eliminate guns from the city was soundly rejected by the city council after gun owners turned out in force. Never mind a federally-recognized Second Amendment and a U.S. Supreme Court Heller decision affirming the individual right to keep and bear arms, Mayor Robles wanted to boot guns from Carson City by banning their possession through land-use laws from their possession within one mile of a school, church, park or daycare. It would have made firearms legal in the city only for inside a home, hardly in keeping with the right to bear arms. NSSF thanks all member businesses for responding and getting their fellow firearms enthusiast to stand against this clearly unconstitutional measure.
Oregon Pushing for Strictest Storage Laws in the Nation
Oregon is preparing a ballot initiative that would usher in the strictest mandatory storage laws in the nation. If approved by voters in 2020, gun owners would be required to store firearms by trigger lock, cable lock or locked container, require reporting of lost or stolen firearms within 24 hours and make violators liable for any injury incurred from an unsecured firearm. The only exception would be the use of a firearm in self-defense. Each violation could carry a $2,000 fine. To win a spot on the ballot, 112,020 signatures are required. NSSF opposes mandatory storage laws, instead advocating for firearms storage when not in use at the owner's decision as to what storage option works best for them.
More Than 70 Firearms Bills in Massachusetts Up in the Air
The Massachusetts Joint Committee on Public Safety recently held a hearing on over 70 firearm-related bills. Massachusetts, with already some of the toughest gun laws in the country, is seeking to pass even more restrictions on law-abiding citizens. Many of these bills are attempts to make firearms ownership nearly impossible because of associated costs or requiring insurance that would never be commercially available. While no decisions on any of the bills were made, the prospect of more gun control emerging from the committee seems certain, while the extent of it is not known. NSSF would like to thank everyone who made an effort to attend the hearing and we will keep all updated as this moves forward.
Missouri Governor Rejects Special Gun-Control Session
Missouri's Republican Gov. Mike Parson brushed off calls for a special legislative session to consider gun control proposals. The Missouri Legislative Black Caucus asked the governor for a special session. Gov. Parson said special sessions are limited in time and the debates of gun rights and gun control should be reserved for the regular session to allow for proper debate. U.S. Rep. Lacy Clay (D-Mo.) is among lawmakers calling for cities like St. Louis to pass their own restrictive gun laws that would supersede state law. Missouri gun laws preempt those of local municipalities. NSSF is monitoring and will update with developments.
Texas Police Chief Tells Councilmembers Gun Buybacks "Just Don't Work"
San Antonio Police Chief William McManus rebuffed two city councilmembers over a proposal for the city to use taxpayer funds to buyback guns. McManus said buybacks are "ineffective" and "just don't work." McManus said he supervised buybacks in Minneapolis and Washington D.C. and said any firearms turned in should be cataloged and tested to see if they've been used in previous crimes, including murder cases. The proposal pending within city council committees would cost taxpayers $250,000 and would collect firearms and ammunition. Compensation would be by gift cards instead of cash and values would be based on caliber and market value. All firearms and ammunition would be destroyed. NSSF doesn't support taxpayer-funded buybacks, as they haven't proven to reduce crime.
New Jersey Governor Publishes Nonsensical Order
New Jersey Democratic Gov. Phil Murphy issued Executive Order No. 83 in an attempt to shift the blame for the criminal misuse of firearms on firearms retailers and manufacturers. He ignored that both are strictly regulated not just by the federal government, but they are regularly inspected by the Bureau of Alcohol, Tobacco, Firearms and Explosives and Garden State agencies as well. He's already got the laws on the books—Gov. Murphy just needs the will to enforce them. Manufacturers and retailers are partners in NSSF's Real SolutionsSM efforts, which address the requirements Gov. Murphy put forward, including straw-purchase prevention programs. The governor also ignored that New Jersey gun buyers must obtain a Firearms Purchaser Identification Card, which includes fingerprint submission, in order to buy a gun. A simple phone call could have saved him time and the state the money used to call his press conference and print the order.
Anti-Gun Group Fails in Oklahoma
Moms Demand Action, the anti-gun group funded by billionaire Michael Bloomberg, failed in its effort to gather enough signatures to put Oklahoma's constitutional carry law up for a vote. The state requires 60,000 votes for a ballot initiative, but Moms Demand didn't demand enough, getting just 30-50,000 votes. The effort was led by state Rep. Jason Lowe, who, ironically, isn't a mom. Oklahoma has a population of 4 million, most of whom, it seems, are satisfied gun owners, moms included.
Sunday Hunting Opportunities Up in Air in Pennsylvania
The Pennsylvania House Game and Fisheries Committee held a hearing on a bill to open three Sundays to hunting, only to be met with accusations of "bullying" votes. Committee members bristled at testimony from the Pennsylvania Federation of Sportsmen and Conservationists, which drew attention to the Pennsylvania Farm Bureau's opposition to SB 147, the bill that would allow Sunday hunting. Now, some committee members are claiming they might not support the bill. NSSF's Jake McGuigan, Managing Director, Government Relations–State Affairs, has been urging lawmakers to pass the legislation, as it allows hunters increased time in the woods to participate and teach the next generation of hunters responsible and ethical outdoorsmanship. NSSF continues to work to increase hunting opportunities in all states.
Tacoma to Seattle: Hold My Beer
Seattle's southern neighbor, Tacoma, Washington, is going to weigh a plan that's already proven to be a failed policy—but its anti-gun city council members think it's still worth adopting.
City Councilman Ryan Mello proposed that Tacoma adopt Seattle's so-called "gun violence tax" plan that would levy a $25 tax on firearms, a two-cent-per-round tax on .22-caliber or smaller ammunition, or five-cent-per-round tax for all other ammunition that's sold at retail.
To put this in real costs, that's $25 on top of the excise taxes already paid by firearms and ammunition manufacturers, just to exercise a constitutional right by a law-abiding citizen to buy a gun. Rimfire ammunition runs about five cents per round. A two-cent tax increases the cost by 40 percent. A five-cent tax on a box of shotgun shells adds roughly 11 percent to the price tag.
Of course, a higher tax is proposed for "higher velocity" or military-style ammunition, including hollowpoints. Never mind that the overwhelming majority of ammunition used by the military is full metal jacketed rounds.
Mello's reason? "They're designed to pierce through body armor with the intent to kill somebody," he said.
No. Hollowpoints are not designed to pierce body armor. In fact, there's definitive proof that body armor easily defeats hollow-point ammunition.
What Mello is really doing is placing the blame for the crime on law-abiding gun owners. Here's what Mello is missing.
Law-abiding gun owners buying firearms at retail are already navigating a tangled web of complicated gun control laws. They complete the sale of that firearm by completing a Form 4473 and an approval from the FBI National Instant Criminal Background Check System (NICS). Of course, since it's Washington State, that also means the law-abiding gun owner must wait for "enhanced background checks" on semiautomatic modern sporting rifles and handgun transfers that can take as long as 10 days. The state also has an age-based gun ban on semiautomatic rifles, so if you're an 18-year-old adult legally allowed to vote, exercise freedom of speech and religion, you still can't exercise your Second Amendment rights. If you're over 21, you must complete additional training requirements and have the chief law enforcement officer's approval to own a modern sporting rifle. It's all part of the I-1639 ballot initiative the state enacted into law.
That's just for those who follow the law. Criminals, of course, don't bother with any of this. They just steal them or get them on the black market. That's proven by the Department of Justice's Bureau of Statistics report showing 90 percent of felons get firearms from means other than legally buying them – theft or the street corner.
All of that brings us back to taxing the wrong people who aren't responsible for the so-called gun violence. Mello said the tax would fund gun violence programs in Tacoma, much like Seattle said it would.
The problem is, Seattle's gun and ammo tax failed. The money was meant to offset the cost for treating victims of so-called gun violence at Harborview Medical Center, which city officials said costs taxpayers millions. Seattle raised $104,000 in 2017, the first year the tax was in effect. In 2018, the city raised $93,000.
It didn't work. Crime went up in Seattle just like taxes. In fact, the city's police chief reported complaints of shots fired were up by 65 percent and recorded crimes involving firearms dropped by just six. At the same time, firearms retailers in Seattle shuttered their shops, moving outside the city; gun stores went from 40 to 32.
Mello doesn't want Tacoma to offset the cost of victims of criminal activity. He wants Seattle's results. Mello's trying to drive lawful firearms retailers out of town and punish those who lawfully own and use their firearms.—Larry Keane, NSS Senior Vice President and General Counsel
Federal Doings
U.S. House Committee Advances Gun Control Bills
The U.S. House of Representatives Committee on the Judiciary voted out of committee three gun control bills in a marathon session. The committee passed H.R. 1236, the Extreme Risk Protection Order Act, H.R. 1186, which would provide grants to states to institute so-called "red-flag" laws; the Keep Americans Safe Act, which would ban standard-capacity magazines; and H.R. 2708, the Disarm Hate Act, which would prevent those convicted of a misdemeanor crime from purchasing firearms. "What I am not willing to do is support legislation that will do nothing to make us safer and simultaneously infringes on the rights and liberties guaranteed by our Constitution," said Ranking Member U.S. Rep. Doug Collins of Georgia, the top Republican on the Judiciary Committee. NSSF opposes the gun control legislation and is working closely with the Trump administration and Congress to protect the firearms industry from damaging legislation.
NSSF Files Supreme Court Brief in Soto v. Bushmaster Case
In September, NSSF filed an amicus brief in the U.S. Supreme Court for the Soto v. Bushmaster case. Defendants in the case appealed to the Supreme Court with the claim that the Protection of Lawful Commerce in Arms Act (PLCAA) protects firearms manufacturers from frivolous lawsuits. Plaintiffs are suing Remington Arms Company, the parent company of Bushmaster, claiming the marketing and advertising of the rifles was a violation of Connecticut's Unfair Trade Practices Act (CUTPA). The appeal notes that the PLCAA "generally preempts claims against manufacturers and sellers of firearms and ammunition resulting from the criminal use of those products." NSSF filed a previous amicus brief and believes the legal path upon which the claim is being allowed "is at odds with all other state and federal appellate courts that have interpreted the scope of the exception."
Acting Under Secretary Weighing Export Reforms is Moved Out of Position
Acting Under Secretary for the Bureau of Industry and Security (BIS) and Assistant Secretary for International Trade Administration (ITA) Nazak Nikakhtar, an opponent of the U.S. Munitions List to Commerce Control List transition (also known as Export Control Reform) for the firearms and ammunition industry, is out as acting under secretary for BIS and being sent back to ITA. It became increasingly clear that her conformation was unlikely, and her nomination prospects of being reported out of the U.S. Senate Banking Committee were dim. NSSF remains hopeful that the final rules will now be published in the near term.
ATF Ordered to Turn Over Firearms Trace Data
The Bureau of Alcohol, Tobacco, Firearms and Explosives was ordered by a judge to turn over data from the agency's Firearms Tracing System database as part of a Freedom of Information Act request. A federal judge ruled in favor of the request by the Michael-Bloomberg-funded Everytown for Gun Safety, saying the ATF couldn't hold the information despite the Tiahrt Amendment, which forbids sharing of trace data.
The decision is at odds with other courts on the issue. Former New York City Police Commissioner Ray Kelly, who served while Bloomberg was the mayor of New York City, opposed the release of trace data outside of law enforcement because it is incomplete and doesn't provide accurate information. Then-Mayor Bloomberg's administration improperly obtained trace data and used it to interfere in pending criminal investigations. The city was chastised by U.S. Department of Justice at the time.
NSSF's D.C.-Area Ad Campaign Turns Heads
After the Labor Day holiday, NSSF's targeted ad buy ramped up to full force in the Washington, D.C., area, and it garnered much attention from the media and lawmakers in the city. By dedicating $250,000 to actively promoting our positions on hot issues such as background checks and our safety programs, NSSF is taking a stand for our industry as members of Congress returned from their summer recess. Running parallel to our "Real Solutions. Safer Communities.SM" campaign, these ads are crucial to making sure our voice is heard during the politically-charged debate on the need for so-called "universal" background checks and our work to promote FixNICS, among other efforts.
Court Rules Secret Federal 'Terrorist Watchlist' Unconstitutional
In September, the U.S. States District Court for Eastern District of Virginia ruled that the government database of "known or suspected terrorists" has a high risk of "erroneous deprivation of plaintiffs' travel-related and reputational liberty interests" and that "the currently existing procedural safeguards are not sufficient to address that risk." Concerns with this secret list are broad, which is why NSSF opposes efforts to ban firearm ownership for those on the flawed list.
Government Not Immune to Suit over NICS Errors
The U.S. Court of Appeals for the 4th Circuit ruled in September that victims of the 2015 shooting in a Charleston, South Carolina church may sue the federal government for its errors in the background check for the murderer. This overturns the lower court ruling that the government was immune to the lawsuit for contacting the wrong law enforcement agency for records to investigate the shooter's prohibiting factors to purchase a firearm.