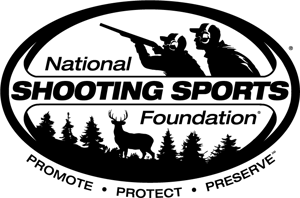 The Government Relations Team of the National Shooting Sports Foundation (NSSF), the trade association for the firearms industry, dedicates its time and resources to supporting legislation beneficial to our industry and fighting those bills that infringe on our rights to legally conduct business and compromise everyone's 2nd Amendment rights. Team members attend legislative hearings on the federal, state and local levels year-round across the nation, keeping their finger on the pulse of those issues affecting us. They are pleased to provide a monthly summary of legislation that directly affects and impacts the business of NASGW members.
While most of the news making headlines regards the Democratic contenders for the White House—with some dropping out and others opting in—those contenders seem to have one thing in common: gun-control. States are also keeping firearms and ammunition in front of legislative gavels, but the push for gun-control is anything but a done deal for more than a few who wish our industry would fade into the past. Here's a rundown of things finalized in November and a heads-up of those issues being bandied around.
AROUND THE STATES
NSSF Asks for Dismissal of Arizona Ammunition Suit
NSSF has asked a federal court in Arizona to dismiss a suit by the Center for Biological Diversity (CBD) against the U.S. Forest Service originally filed in 2012. NSSF intervened in the case in which the anti-hunting CBD claims the use of traditional lead rifle ammunition for hunting while within the Kaibab National Forest in Arizona is a "solid waste" disposal that poses an "imminent and substantial endangerment" to health or the environment in violation of the Resource Conservation and Recovery Act (RCRA). NSSF argued to the Court that the plaintiff's claim is defective as a matter of law because RCRA was never intended to apply to hunting.
California Firearm Owners Stand Strong Against Mayor
Californians came out in droves late in November to defend their Constitutional rights as Mayor Albert Robles of Carson tried once again to push through his anti-firearm agenda with Resolution 19-186. The radical resolution was a near outright gun ban that would be imposed in Carson, potentially violating the constitutional rights of law-abiding citizens. If passed, lawful businesses would have been forced to cease operations and relocate as the resolution would have taken effect immediately upon passage.
Once again Mayor Robles added this agenda item at the last minute in an effort to thwart opposition and, once again, he failed. Additionally, he was reprimanded by members of the Council for violating the city charter. Special thanks to Council Members Lula Davis-Holmes, Jim Dear and Cedric L. Hicks for holding Mayor Robles accountable after he violated the city charter. Not only did they defeat the ordinance, they passed a motion prohibiting the motion from being brought up again by the Mayor without a vote of the City Council first.
Colorado Supreme Court Considers Magazine Ban
Colorado's Supreme Court heard a challenge to the state's 2013 ban on standard-capacity magazines. Plaintiffs argued the U.S. Supreme Court affirmed the Second Amendment as a fundamental right and the state hasn't met the burden that a ban is needed and tens of millions of magazines are commonly owned. The state Attorney General Eric Olson told the court the U.S. Supreme Court's guidance changes over time and the state has the authority to interpret the state constitution. He argued the state has a legitimate government interest to enforce the ban. NSSF is monitoring and will provide updates.
Fight Against Florida 'Assault Weapons' Ban Gets Help from NSSF
Democratic Florida state Rep. Carlos Guillermo Smith again reintroduced a bill to ban the sale of modern sporting rifles and standard-capacity magazines. The bill, HB 267, is the state representative's fourth attempt to deny Floridians the right to own commonly owned semiautomatic rifles like the AR-15, but also lists scores of specific makes and models of handguns, rifles and shotguns that would be banned from sale in Florida, and includes language banning similar weapons. NSSF has worked to defeat these bills in the past, and recently NSSF submitted an amicus brief to the Florida Supreme Court outlining NSSF's opposition to the proposed "assault weapons" ban ballot initiative in the state. NSSF argues the ballot title and summary are misleading and do not fairly and accurately inform voters of the measure's chief purpose. The brief goes on to state that the title and summary fail to disclose what the initiative actually does: ban the possession of virtually every semi-automatic long gun. NSSF states that the "Court should find the Proposed Amendment invalid and prohibit it from being placed on the ballot."
Illinois FOID Fingerprint Requirement Defeated
Legislation to force gun buyers who obtain their Illinois Firearms Owner Identification Card to submit fingerprints appears to be shelved, for now at least. The bill would require not just fingerprint submission, which essentially creates a state-run biometric database, but would have also quadrupled the price for the card that then allows individuals to purchase a firearm. The bill was never called for a vote, which puts it on the backburner. Still, the bill could be called back up for consideration in January, which would require a majority vote from Democrats who control both chambers to pass it and send it to Democratic Gov. J.B. Pritzker.
Indiana Court Denies Case Against Manufacturer
The Indiana Supreme Court unanimously denied (with one justice not participating) Keith Shepherd's petition to have his case against Dunham's Athleisure Corporation heard. The case stems from the sale of a firearm by Dunham's to Shepherd's girlfriend Christina Bowman, who misused the firearm to shoot Shepard. Shepherd, who survived his injuries, sued Dunham's alleging negligence, negligent entrustment and "negligent training and supervision." The Indiana Court of Appeals relied upon the Supreme Court's ruling in KS&E v. Runnells, finding that Dunham's was immune from liability as a matter of law pursuant to Indiana's immunity statute due to Bowman's criminal misuse of the firearm. Indiana's immunity statute and the PLCAA at issue in the City of Gary v. Smith & Wesson case which remains pending. The manufacturers' petition to transfer the case to the Indiana Supreme Court is fully briefed and awaiting a decision from the Supreme Court.
Minnesota DNR Rejects Traditional Ammunition Ban
Earlier this week, the Minnesota Department of Natural Resources (DNR) denied a petition from advocacy groups to ban the use of traditional ammunition and fishing tackle. The wildlife agency said that the issue deserves further study and that the state legislature should be the body to consider such a ban. In its denial, the DNR stated that given "the lack of documented broad stakeholder support for the proposed rules, and the history documenting the state's failed attempts to adopt narrower regulations addressing non-toxic shot and tackle, there is an insufficient basis to commence rulemaking."
Governor Wants Country to Operate Like New York State When it Comes to Gun Control
New York's Democratic Gov. Andrew Cuomo has launched a national campaign called "Make America Safer" to export the Empire State's gun control measures as the federal standard. The social media campaign is backed by gun control groups Everytown for Gun Safety, Moms Demand Action and March for Our Lives, all funded by billionaire ex-New York City Mayor Michael Bloomberg, who has recently signed on as a presidential candidate for 2020. Gov. Cuomo is asking all Democrats to sign onto his pledge to enact strict gun-control measures, including bans on modern sporting rifles, standard-capacity magazines and a slew of other initiatives to undercut gun rights. Cuomo made the announcement at the second of three scheduled gun control conferences his administration is hosting.
Constitutional Carry Arrives in Oklahoma
Gun owners no longer need state permission to carry concealed firearms in the Sooner State. The new standard applies to all 21-year-olds and those 18 and older in the military. The law was signed by Gov. Kevin Stitt in February. Background checks for firearms purchases remain the same, and the permit-less carry law applies to nonresidents visiting Oklahoma. An Oklahoma lawmaker attempted a petition to get the law overturned, which was backed by the gun control group Moms Demand Action, but it fell far short of the goal to get it considered. Several areas are still off-limits for guns, including the state capitol, schools, courthouses, university campuses and public arenas. All firearms owners should know and abide by applicable laws.
Oregon AG Certifies Ballot Title to Render Stored Guns Inoperable
Oregon's Attorney General Ellen Rosenblum has certified the title for Ballot Measure 40, which now reads, "Requires firearms be locked during storage/transfer, loss reported, minors' use supervised; imposes penalties /liabilities." The ballot initiative would require gun owners to render firearms inoperable when stored in the home, which flies in the face of the landmark 2008 Heller decision, which reads, "The handgun ban and the trigger-lock requirement (as applied to self-defense) violate the Second Amendment." The decision, written by the late Justice Antonin Scalia, reads, "Similarly, the requirement that any lawful firearm in the home be disassembled or bound by a trigger lock makes it impossible for citizens to use arms for the core lawful purpose of self-defense and is hence unconstitutional."
Sunday Hunting, Special 'Gun Violence' Session on Tap in Pennsylvania
NSSF applauds the Pennsylvania legislature for passing legislation that will allow for Sunday hunting in the Keystone State for the first time in more than 100 years. The Pennsylvania state Senate approved S. 147 in a vote of 38-11, sending the bill to Gov. Tom Wolf, who has committed to signing the measure into law.
"Sunday hunting in Pennsylvania is a phenomenal victory for sportsmen and women," said Lawrence G. Keane, NSSF Senior Vice President and General Counsel. "This simple act removes a barrier to many to enjoy and pass along to the next generation of conservationist-hunters the respect for sustainable wildlife and the hunting traditions for which Pennsylvania is proud. We thank the legislature for their foresight to work diligently to this outcome. This is a tectonic shift in policy and one that will benefit Pennsylvania's conservation, growth in outdoor recreation and economic impact."
Removing barriers to hunting has been a priority of NSSF, which leads the Sunday Hunting Coalition along with 15 other like-minded hunting and conservation groups and outdoor retail businesses. NSSF was successful in recent years in bringing Sunday hunting to North Carolina, Maryland, Virginia, West Virginia and South Carolina. Maine and Massachusetts still have outright Sunday hunting bans, and several states still restrict hunting, including allowing hunting only on private lands.
The Pennsylvania legislation would allow Sunday hunting one day during rifle deer season, one during statewide archery deer season and a third day to be selected by Pennsylvania's Game Commission. Pennsylvania sold 855,486 hunting licenses in 2018. The addition of just these three days allows for working mothers and fathers to take three more days in the woods and marshes with their children to pass along shared hunting traditions. The economic benefit to removing all Sunday hunting barriers in the Keystone State would inject $764,291,489 in total economic contribution, including jobs, output and wages created from hunter expenditures ranging from licenses, ammunition, and hunting supplies to food, fuel, and magazines.
Gov. Wolf is busy. In addition to his expected signing of the Sunday hunting bill, he has signed an executive order to form a Special Council on Gun Violence. That council will meet in the next 60 days to implement changes that would enact gun-control measures. Former Philadelphia Police Commissioner Charles Ramsey will be an advisor, and the Department of Health will gather data and provide recommendations to prevent mass shootings, domestic incidents and suicides. Gov. Wolf asked the General Assembly to make legislative changes, including a push for so-called "red-flag" laws and mandatory reporting of lost and stolen guns, which could make gun owners vulnerable to punishment for being the victim of a crime. NSSF is working to protect the firearms industry from unnecessary and unwieldy regulations.
Pittsburgh Gun-Control Laws Struck Down
Gun-control laws ordinances enacted by Pittsburgh following the tragic murders at the Tree of Life synagogue were struck down by an Alleghany County judge as "void and unenforceable." The judge ruled the ordinances Pittsburgh didn't have authority to write their own gun laws, which are preempted by the Pennsylvania Uniform Firearms Act which, "regulates the entire field of firearms and ammunition across the state of Pennsylvania." The decision nullifies the city's ban on modern sporting rifles, standard capacity magazines and ammunition the city wrongly labeled as "armor-piercing." The city said it planned to appeal the decision. A similar effort was made in Philadelphia, but it was also struck down.
Virginia Governor Wants More Gun-Control Laws, Confiscation
Virginia Gov. Ralph Northam has renewed a call for stricter gun-control laws. The call came just one day after the Virginia General Election in which Democrats flipped both the House of Delegates and state Senate to gain control of the legislature. Two anti-gun groups, Everytown for Gun Safety and Giffords, spent close to $3 million this election seeking to oust pro-gun candidates. Democrats are now controlling both the Governorship and the General Assembly. NSSF will be in Richmond, VA to oppose their effort to pass the Governor's gun-control wish-list, including but not limited to a ban on "assault weapons," "high-capacity" magazines and suppressors, along with enacting universal background checks, reinstating Virginia's one-handgun-per-month law, extreme risk protection orders and more.
Gov. Ralph Northam has also admitted that outright confiscation of lawfully owned modern sporting rifles isn't off the table in The Old Dominion. "That's something I'm working [on] with our secretary of public safety," he told The Washington Post. "I'll work with the gun violence activists, and we'll work [on] that. I don't have a definitive plan today." NSSF's Mark Oliva answered questions about Virginia's push for strict gun control, explaining that Northam's proposals will unfairly impact legal gun owners instead of "taking the guns out of gang members' hands."
The state's Crime Commission studied gun control proposals sought by Gov. Northam after the legislature's special session in the wake of the Virginia Beach murders and panned gun-control proposals. The commission's report, just three pages long, came back without a single gun-control proposal that would effectively reduce crime. The commission reviewed 78 separate pieces of draft legislation and was briefed by federal and state agencies. The results were "inconclusive evidence exists" to provide effective recommendations.
Tacoma Approves Draconian Firearm and Ammunition Taxes
Washington State's Tacoma City Council has passed a controversial plan to tax guns and ammunition, despite three hours of testimony from 112 people, most testifying against the ordinance. Many joined NSSF in working against this tax, including Aero Precision, which brought more than 30 employees to testify against the regressive tax. NSSF's Government Relations team was able to delay implementation until July 2020, but when it does, the taxes, according to Tacoma's News Tribune online, will be "… $25 per firearm sold at retail, $.02 per round of ammunition that contains a single projectile that measures .22 caliber or less sold at retail, and $.05 per round of ammunition for all other ammunition sold at retail." Other amendments require the council to consider alternatives such as NSSF's Real Solutions, and a "do no harm" amendment was adopted, meaning city staff will be required to provide a tax analysis. If it shows total revenues in the city will decrease rather than increase, the tax will fail to go into effect. Seattle's similar Firearm and Ammunition Tax showed there was less overall money going to the city.
Washington Superior Court Strikes Gun Storage Law
Edmond's city council plan to enact its own firearms storage laws got rained on by a state superior court. Superior Court Judge Anita Farris struck the city's requirement to lock up guns in a home. She ruled the local law violated the state's preemption law, meaning only the state has the right to regulate firearms and not local cities and towns. The judge left standing, though, the penalties associated with violating that law. Since the law has yet to be prosecuted against an individual, there is no one with standing to challenge that portion.
Wisconsin Governor Considering Second Special Gun-Control Session
Wisconsin Democratic Gov. Tony Evers hasn't given up on a special session to force gun-control measures. The governor called one, to which the legislature met for 30 seconds, without taking up his proposals for universal background checks and so-called "red-flag" laws. He told reporters in Milwaukee, "I could call it a hundred times just to punish them, but at the end of the day it's still a possibility." Gov. Evers said if he were to call a second special session, it would happen before Christmas. Republican Senate Majority Leader Scott Fitzgerald has stated that all 19 Republican state senators reject the proposed gun-control measures.
FEDERAL HAPPENINGS
New Funding for ATF, NICS
Late last week, the U.S. Senate overwhelmingly passed a domestic appropriations package, which includes funding for various departments and agencies including the Departments of Justice, Commerce, and Interior. The Senate substitute to H.R.3055, which cleared the chamber by a vote of 84-9, includes $1.37 billion for the Bureau of Alcohol Tobacco, Firearms and Explosives (ATF) and $78.29 million for grants to States to upgrade criminal and mental health records for the National Instant Criminal Background Check System (NICS), including $25 million for grants to carry out the NICS Improvement Amendments Act of 2007 and Fix NICS Act of 2018. NSSF has been actively working with House and Senate appropriators to ensure the ATF and FBI NICS have the resources they need to provide improved customer service to the firearms industry. Differences between the Senate-approved bill and a House version that was passed earlier this year will need to be reconciled before an agreement can be sent to the President's desk for signature.
IMEX Regulation Department Transfer Inching Forward
Early in November, the long-awaited rules transferring firearms and ammunition to the Commerce Department from the State Department jurisdiction have passed through interagency review, and the Trump Administration has given formal notice to Congress of its pending final rules to transfer export licensing of sporting and commercial firearms and ammunition products to the Commerce Department from State Department jurisdiction. NSSF applauds this latest step in the ongoing process to reform the U.S. export control rules. The final rules may be published after December 12 and will become effective 45 days after publication.
SCOTUS Declines Remington v. Soto Appeal
The U.S. Supreme Court this month declined to exercise its discretion to hear an appeal from Remington Arms Company, LLC, as to whether the Connecticut Supreme Court, in allowing a lawsuit by victims of the Sandy Hook tragedy to proceed against Remington, correctly interpreted a narrow exception to the federal Protection of Lawful Commerce in Arms Act (PLCAA). The high court offered no comment in sending the case back to Connecticut's Supreme Court for a hearing. The PLCAA bars lawsuits against members of the firearms industry seeking to blame them for harm caused by the criminal misuse of a lawfully sold, non-defective firearms. In March of this year, the Connecticut Supreme Court ruled (4-3) that this wrongful death lawsuit could proceed based on a claim that Remington's advertising was a knowing violation of law applicable to the sale or marketing of firearms and that the advertising in question was the proximate cause of the 2012 murders committed by Adam Lanza at Sandy Hook Elementary School in Newtown, Connecticut.
Federal Judge Blocks 3-D Gun Blueprints
A federal judge blocked the White House from allowing the blueprints for making guns from 3-D printers to be posted online. U.S. District Judge Robert Lasnik said the State Department violated federal law by letting Defense Distributed, a Texas-based nonprofit, publish downloadable blueprints. Lasnik cited the State Department's prior view that publishing such instructions could threaten U.S. foreign policy, national security and even world peace by enabling criminals, including terrorists outside the United States, to obtain firearms. The State Department is reviewing the decision. NSSF is working to prevent the decision from delaying U.S. Munitions List to Commerce Control List reforms, which streamline export controls for firearms and ammunition.
NSSF NEWS
Real Solutions Industry Toolkits Available for Members
NSSF's Real Solutions. Safer Communities.SM Industry Toolkit is ready and available for members of the firearm industry to download. Industry members are encouraged to use the ready-made materials to share on their social media, websites and printed materials with customers, supporters, employees and stakeholders. NSSF's Real Solutions campaign is a member-supported initiative that includes several firearms safety programs that have proven effective at reducing the criminal misuse of firearms and safeguarding firearms from prohibited individuals and those who should not possess them. Industry members are encouraged to use the materials found here.