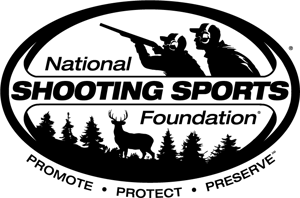 The Government Relations Team of the National Shooting Sports Foundation (NSSF), the trade association for the firearms industry, dedicates its time and resources to supporting legislation beneficial to our industry and fighting those bills that infringe on our rights to legally conduct business and compromise everyone's 2nd Amendment rights. Team members attend legislative hearings on the federal, state and local levels year round across the nation, keeping their finger on the pulse of those issues affecting us. They are pleased to provide a monthly summary of legislation that directly affects and impacts the business of NASGW members.
While August is generally a quiet month for both state and federal legislatures, the criminal shootings in California, El Paso and Dayton had politicians scrambling. Florida extended its comment period on a proposed "assault weapons" ban, the Virginia Crime Commission brought back to the table a number of gun-control proposals in a hastily arranged meeting, and the U.S. House Judiciary Committee pushed for an early return from its summer recess to discuss a revival of the 1994 Assault Weapons Ban and other restrictions. We'll update you as those issues evolve, of course, but let's get down to the bills that were signed, rejected and shelved during the season's dog-day month.
New Hampshire Governor Rejects Gun Control Bills
New Hampshire's Republican Gov. Chris Sununu vetoed three gun control bills in August, including one that would have criminalized private firearm sales between individuals. The other two were bills would have mandated a three-day waiting period for the purchase and delivery of a firearm and prohibited any carrying of a firearm on school property. Sununu said the bills were an infringement on the constitutional rights of state residents and noted that similar measures had been tried elsewhere and done nothing to stop mass shootings. Sununu noted that New Hampshire is among the safest states and his veto upholds the state's constitution, which includes a right to keep and bear arms.
Florida AG Moves Against Gun Ban Proposal
Florida Attorney General Ashley Moody asked the state Supreme Court to block a ballot initiative being pushed by Miami-based Ban Assault Weapons Now, a group that wants to ban most semi-automatic rifles. The ballot initiative petition has gathered 99,000 certified signatures and proposes to ban AR-15 rifles, but the problematic language could wrap up nearly all semi-automatic firearms, including hunting rifles and shotguns. Moody filed a court notice stating "The amendment would ban the possession of virtually every semi-automatic long-gun … . Voters will not be able to understand the true meaning and ramifications of the proposed amendment, making the ballot language clearly and conclusively defective."
Florida Gun Law Preemption Fines Struck Down
A Florida judge struck down a state law that would have fined municipalities $5,000 for enacting local firearms ordinances that would preempt state gun laws. The judge did, however, uphold the heart of the law in that the state legislature is the final authority on setting state laws with regards to firearms, and local municipalities don't have the authority to supersede those laws. The law has been in effect since 2011, and no municipal leader or entity has received the fine. Governor Ron DeSantis (R-Fla.), a defendant in the lawsuit, is expected to appeal. Florida's Attorney General's Office is also a defendant.
New York Enacts More Gun Control
Democratic Governor Andrew Cuomo signed more gun control laws that will extend the waiting period for NICS background checks that enter a "delayed" status from three days to 30 days. That bill was aimed at the so-called "Charleston Loophole," Hillary Clinton's critical and erroneous dubbing of that three days in the wake of the Dylan Roof church murders in the South Carolina city in 2016. Ninety-one percent of the National Instant Background Check System (NICS) background checks are completed immediately. Eighty-eight percent of those unresolved checks are completed within three business days, and 94 percent are completed in 10 business days. Just two percent of NICS checks are never resolved. Other laws signed by Gov. Cuomo include bans on so-called "ghost guns" and 3D-printed and undetectable guns, even though the last is already regulated by the Undetectable Firearms Act of 1988. Governor Cuomo also signed a state law banning bump stocks, despite ownership already being banned by the ATF earlier this year, and he signed a mandatory firearms storage law in which gun owners face three years in prison and a $1,000 fine for violations.
Court Upholds New Jersey's Ammo Limits
A federal judge dismissed a lawsuit challenging New Jersey's limit on the ammunition allowed in a gun, stating the law "does not violate the Second Amendment, the Fifth Amendment's Takings Clause, and the Fourteenth Amendment's Equal Protection Clause." New Jersey enacted a law last year that limits the maximum capacity for a magazine to 10 rounds, arguing that is enough for self-defense and anything over could be hazardous to bystanders. The previous limit had been 15 rounds. A lawyer for Association of New Jersey Rifle and Pistol Clubs argued the law is "unconstitutional and counterproductive," hurting only law-abiding gun owners and homeowners because criminals will ignore it, and plans to appeal.
San Diego Ratifies Gun Storage Ordinance
San Diegans will be required to store guns in their home in California Department of Justice-approved locked storage containers or disassembled after the city council ratified the Safe Storage of Firearms Ordinance in a 7-2 vote, making it veto-proof. San Diego police will enforce the measure if they discover an unsecured gun during a home visit for any reason. NSSF strongly encourages all firearms owners to research and choose safe storage options that best meet their needs. Mandatory storage laws like these, however, put firearms beyond reach when they might be needed for self-defense.
Massachusetts AG Healey Stalls Again in Enforcement Notice Claims
Massachusetts Attorney General Maura Healey (D) appears to be stalling again in lawsuits against her unconstitutional enforcement notice that bars firearms retailers from "copycat" guns that are similar to those on a list of firearms banned by the state. Healey wrote in court documents that her enforcement notice doesn't actually ban guns, something her office claims anyone with "ordinary intelligence" would be able to know. The documents were part of a July 18 filing in U.S. District Court in response to a lawsuit over several types of rifles retailers sell. Two of those, the AG's office stated, are explicitly banned and five others are legal for sale. The disclosure was made in the AG's attempt to quash the deposition of four local police departments as to their understanding of the enforcement notice, which was rejected by the court. NSSF's Larry Keane, Senior Vice President and General Counsel, questioned why Healey couldn't have made the determination before litigation started. NSSF is following this case and will keep you updated.
eBay Bans Sale of MSR Parts
In August, eBay announced it had banned the sale of firearms accessories that are advertised for use on modern sporting rifles (MSRs). Mark Oliva, NSSF's Director, Public Affairs, told the L.A. Times in an interview on the auction house's decision, the action was "corporate-policy virtue signaling" and emphasized that such a move actually reduces the ability to ensure firearms are safely used and stored. "They're waving a big flag saying, 'Look how holy I am.'"
FEDERAL HAPPENINGS
Nominee to Lead ATF Rejects Increased Gun Control
President Donald Trump's nominee to become the next Director of the Bureau of Alcohol, Tobacco, Firearms and Explosives pushed back against the suggestion of increased gun control during a U.S. Senate Judiciary Committee confirmation hearing. Chuck Canterbury, the long-standing Fraternal Order of Police National President, said, "I don't personally support any more restrictions than are currently in the law," and later told U.S. Sen. Ted Cruz (R-Texas) he would not support proposed AR-15 and modern sporting rifle bans. He also said he wouldn't support expanding background checks to include private transfers, also referred to as "universal background checks." Canterbury is supported by NSSF, who has a 26-year history as a police officer in South Carolina.
White House, Senators Talk Proposed Gun Legislation
In mid-August, President Donald Trump and U.S. Senators were said to be in close contact over proposed gun legislation. The President told reporters, "There's nobody that is more pro-Second Amendment than Donald Trump. But I don't want guns in the hands of a lunatic or a maniac, and I think if we do proper background checks, we can prevent that." Ivanka Trump is reported to be making behind-the-scenes phone calls to discern the viability of several legislative proposals, including extreme-risk protection orders and what the President termed "intelligent" background checks. Senate Majority Leader Mitch McConnell hasn't committed to any specific legislation, committing only to "discussions" when the August recess ends.
Senator Warren: Tax Guns, Ammo, Lock Up CEOs
U.S. Sen. Elizabeth Warren (D-Mass.) unveiled a new gun control plan that would increase taxes on guns by 30 percent and ammunition by 50 percent; enact age-based gun bans; expand background checks; use the attorney general to investigate business partnerships between firearms manufacturers and supporting industries (including banks); hold manufacturers liable for the actions of criminals that misuse firearms; eliminate the Senate filibuster; and revisit her plan annually to add increasingly strict gun control measures. Tom Rogan, writing for the Washington Examiner, said Warren's view of the Second Amendment can be summarized easily. "By her own words, Warren is now pledging to shred it." Rogan added, "Warren wants to destroy the gun industry at its source: the manufacturers." He called her plan "immoral" and "totally absurd." NSSF vehemently disagrees with every point of Sen. Warren's proposals, as most of them patently unconstitutional.
OTHER INDUSTRY NEWS
NASGW Donates to NSSF's #GUNVOTE®
The National Association of Sporting Goods Wholesalers (NASGW) donated $25,000 to NSSF's #GUNVOTE voter education initiative. NSSF's President Joe Bartozzi stated, "We're genuinely appreciative of NASGW's $25,000 donation to our #GUNVOTE campaign. This significant contribution will go a long way in helping us educate voters about the positions candidates for public office have on firearms and firearms ownership leading up to the 2020 elections. We're proud of our longstanding partnership with NASGW."
"In today's challenging environment, the NSSF and its #GUNVOTE program are crucial to the success of our industry and the promotion of our 2nd Amendment rights," said NASGW President Kenyon Gleason. "NASGW values our partnership and is proud to support NSSF in its efforts."