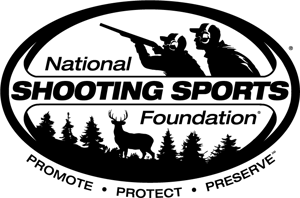 The Government Relations Team of the National Shooting Sports Foundation (NSSF), the trade association for the firearms industry, dedicates its time and resources to supporting legislation beneficial to our industry and fighting those bills that infringe on our rights to legally conduct business and compromise everyone's 2nd Amendment rights. Team members attend legislative hearings on the federal, state and local levels year-round across the nation, keeping their finger on the pulse of those issues affecting us. They are pleased to provide a monthly summary of legislation that directly affects and impacts the business of NASGW members.
Talk of impeaching President Trump and the October legislative recess has nearly quashed talk of gun control on the federal level. States seem to be shifting gears, though a few continue working on advancing new restrictions. Here's a rundown of the done deals in October and a heads-up of those in the works.
AROUND THE STATES
Pennsylvania One Step Closer to Sunday Hunting, Gun-Control Bills Halted
The bill that would allow hunting on three Sundays in Pennsylvania might just have a fighting chance. The bill was nearly killed over the Pennsylvania Farm Bureau's opposition, but that group signaled it could switch from "oppose" to "neutral" if an amendment is added. The bureau is seeking stronger trespassing penalties, a limit of three Sundays on which Pennsylvanians might hunt and required written permission by private landowners to hunt those three designated Sundays. If approved by the House Game and Fisheries Committee, it would need to pass Pennsylvania's House and then return to the Senate for a concurrent vote. If passed, it would finally go to the governor for signature. A decision may come as soon as the end of October. NSSF has been working closely with lawmakers to bring Sunday Hunting to the Keystone State.
In other Keystone State news, a raft of gun-control bills appeared to have run aground in the Pennsylvania House of Representatives when Judiciary Committee Chair Judiciary Chairman Rob Kauffman said a so-called "red-flag" bill would violate due process. That prompted him to not only shelve that legislation but all gun-control bills, including aspirations for bills that would have allowed local municipalities to pre-empt state gun laws. State Rep. Kaufmann said he doesn't have "any intention of bringing further gun bills before the committee" this year. He added, "We believe in the Second Amendment and law-abiding citizens' right to bear arms and keep arms in Pennsylvania. We look at enhancing law-abiding citizens' right to bear arms." NSSF is working closely with Pennsylvania to protect the firearms industry and law-abiding citizens' rights to purchase firearms.
Assault Weapons Ban in Massachusetts Goes to Supreme Court, More Delays in 'Copycat' Suit
A challenge to Massachusetts' ban on certain modern sporting rifles and magazine restrictions has reached the U.S. Supreme Court. The case, Worman v. Healey, was filed on behalf of a group of firearm owners, dealers and an advocacy organization. The Massachusetts law is modeled after the 1994 federal assault weapons ban, which expired in 2004. The state law restricts the sale, transfer and possession of certain semi-automatic firearms, and gun magazines capable of holding more than 10 rounds of ammunition. A federal appeals court, with retired Justice David Souter on the panel, upheld the regulations.
In another case, plaintiffs in the Pullman Arms, Inc., et al. v. Maura Healey, Attorney General for the Commonwealth of Massachusetts, filed a motion with the court to make a judgment on Healey's decision to unilaterally decide "copycat" modern sporting rifles are banned, though not specifically listed by the state legislature. Healey has dragged out the case, most recently attempting to tell the court the ban she imposed didn't apply to the firearms sold by Pullman Arms. NSSF's Larry Keane said then it was "just the latest in a long string of delaying tactic in this case."
Case Against San Diego's Magazine Ban Gets Help from NSSF
NSSF filed an amicus brief in support of Duncan v. Becerra, the San Diego case challenging California's ban and dispossession of magazines capable of holding more than 10 rounds. The California statute was permanently enjoined by Judge Roger T. Benitez in March, blocking the law from taking effect. NSSF argued the law "directly and severely infringes upon the Second Amendment rights of law-abiding citizens …" and is in violation of the findings of the U.S. Supreme Court's Heller and MacDonald decisions that "The Second Amendment protects a personal right to keep arms for lawful purposes, most notably for self-defense within the home." NSSF will keep you updated as this develops.
California Retailers, Law-Abiding Citizens Under New Restrictions
California Governor Newsom has signed AB 339, AB 879 and SB 61 into law. The most egregious attack on industry came in the form of SB 61, which makes it illegal for a law-abiding citizen in California to purchase more than one semi-automatic centerfire rifle per month - California already prohibits its citizens from lawfully purchasing more than one handgun a month. The state's firearms industry and its law-abiding firearms owners are bracing for more bad news in the coming weeks since the Governor has an additional four bills related to the firearms industry yet to be signed. Given his recent moves, it's likely those anti-firearm bills will be signed into law as well.
Oregon Ballot Measure on Storage Requirements Clears Hurdle
The Oregon Secretary of State certified the required signatures for an anti-firearm ballot initiative this week. If passed, Oregon residents would be criminals if they don't lock up their firearms while they're not being used. The Secretary of State is now seeking public comment on the measure and if it clears the last hurdle, it will be on the 2020 ballot.
Vermont AG Asks State Supreme Court to Uphold Magazine Ban
Vermont Attorney General T.J. Donovan has filed a brief asking the state's Supreme Court to find the law banning standard-capacity magazines constitutional. Donovan was joined by 17 states and the District of Columbia, as well as nonprofit organizations Everytown for Gun Safety and the Giffords Law Center to Prevent Gun Violence, the latter joined by Vermont Medical Society and GunSense Vermont, filed amicus briefs that side with the attorney general's office. Max Misch was charged with violating the statute after allegedly purchasing two 30-round magazines in New Hampshire and bringing them back to Vermont. Misch argued the law violates the state constitution's right-to-bear-arms provision and its common-benefits clause. NSSF is monitoring the case and will provide updates.
21 State AGs Push for Ammunition Background Checks
Twenty-one state attorneys general signed a letter pressing Congress to adopt an ammunition background-check requirement, in addition to background checks already performed for the purchase of a firearm. The effort is led by Pennsylvania Attorney General Josh Shapiro. The letter states the attorneys general swore oaths to protect the rights of law-abiding citizens, including those of gun owners. Yet, the letter was signed off by Xavier Becerra, California's Attorney General, who has thrown every roadblock conceivable in front of law-abiding gun owners and refuses to enforce firearms laws against admitted murderers. The attorneys general listed the tragic, high-profile murders as the reason this legislation needed passage, yet failed to reconcile that nearly all these murderers were not stopped by the same background checks from obtaining a firearm.
Tacoma Introduces Ammo and Firearms Tax
On Tuesday, October 22, the Tacoma City Council introduced Ordinance No. 28624 by Council Member Ryan Mello, legislation that would impose a new firearm and ammo tax in the city. This tax is based on Seattle's 2015 "gun violence tax."
If enacted this ordinance likely would lead to Tacoma manufacturers and retailers to relocate over 350 jobs elsewhere. It would cost the city and state millions of dollars in tax revenue.
As a reminder from our last alert, in 2015, Seattle ultimately decided that it would burden law-abiding gun owners with a $25 per gun and up to five cents per round of ammunition tax for items purchased within the city limits. If Council Member Ryan Mello has his way, Tacoma will follow suit.
As NSSF and our partner organizations predicted while fighting the tax from the outset, the tax has done nothing for public safety and has led to lawfully operating businesses leaving the city in droves.
Most firearms retailers and manufacturers have now exited Seattle. Individuals who want to purchase a gun or ammunition simply drive outside the city limits to avoid wasting hard-earned money on a punitive tax. But don't make the mistake of thinking this bothers Seattle's ruling elite. Driving legally operating firearm retailers out of business, or at least out of the city, seems to have been the real unspoken goal.
Criminals, by and large, do not submit themselves to a background check and purchase guns from licensed retailers. Since the gun tax was put into effect, violence has surged in Seattle — mostly attributed to criminal gang activity.
If this tax isn't raising money and isn't keeping guns out of the hands of criminals, why would Tacoma follow suit?


Michigan Republicans Push For Constitutional Carry
Michiganders might not need to get state permission to carry a concealed firearm if legislation under consideration moves ahead. The bill would also eliminate gun-free zones, with the exception of schools. With the elimination of the CPL requirement, people would be able to carry a pistol in a vehicle without a license and wouldn't be charged the $115 fee to be licensed. The House Military, Veterans and Homeland Security committee held hearing on the legislative package and committee chair, Republican state Rep. Beau LaFave expects it will move to the Judiciary Committee next week. Democratic Gov. Gretchen Whitmer's office said it opposed the legislation.
New York State Bans Sale of AR-15 Build Kits
New York Attorney General Letitia James ordered 16 businesses that sell AR-15 build kits to immediately stop selling so-called "ghost guns" to customers in the Empire State. Attorney General James pointed out that New York State bans the sale and manufacture of so-called "assault weapons" and argued in a cease-and-desist order that by selling these kits for home builds, these sellers are providing a means to violate state law. She charges the businesses are unlawfully promoting the possession of illegal weapons and do not adequately warn consumers that the State of New York banned modern sporting rifles, which could subject them to disgorgement, restitution and penalties of up to $5,000 for each violation.
Florida Bill Pushes for Constitutional Carry, While Activists Seek 2020 Gun Control Ballot Initiative
Florida has more than 2 million licensed concealed carry permit holders, but state Rep. Anthony Sabatini, R-Clermont, is hoping to make that number irrelevant with legislation filed to make the Sunshine State a permit-less carry state, the 17th if the bill is passed and signed into law. The legislation, HB 273, would eliminate state requirements to obtain licenses and would lower the age to carry a gun from 21 to 18. "Our Second Amendment Right should not be determined by a government bureaucracy," Sabatini said. "All Americans have the right to protect themselves."
Not all is sunny in the Sunshine State. Gun-control advocates are racing to meet a February deadline to gather enough signatures to put a so-called "assault weapons" ban on the 2020 ballot. The proposal would "outlaw all new semiautomatic rifles and shotguns capable of holding more than 10 rounds of ammunition in either a fixed or detachable magazine." This wouldn't strictly apply to just AR-15s or other modern sporting rifles—it would also ban many shotguns. Ban Assault Weapons Now, the political action committee behind the measure, has acquired 106,000 of the 766,000 required for inclusion on the ballot. NSSF opposes this initiative and is working to defeat it.
Gun-Control Groups Spend Big in Virginia Elections
The Washington Post recently reported that gun-control group Giffords, founded by former Congresswoman Gabrielle Giffords, is bankrolling a $300,000 ad buy targeting pro-gun candidates in Virginia. Another anti-gun group, Michael Bloomberg's Everytown for Gun Safety, has pledged $2.5 million to Virginia democrats. Parker Slaybaugh, a spokesman for Virginia Speaker Kirk Cox, stated, "We knew Virginia Democrats would be well funded by out-of-state liberal PACs. The outside gun-control groups have meddled in our elections for years, so this is nothing new and doesn't change our strategy."
Ohio Governor Rolls Out Gun Legislation—Then Backs Down
Ohio Republican Gov. Mike DeWine announced new gun legislation proposals in early October, two months after he called for it. Gov. DeWine has called for universal background checks and so-called "red-flag" laws. Included in the proposals was the governor's call for a 16-point plan including mental health initiatives, increased penalties for felons illegally possessing guns, straw purchasing penalties, tip lines and social media monitoring. State Republicans introduced their versions of bills, including improving background checks and changes to mental health definitions that could change mental health adjudications by including moderate or severe substance abuse disorders.
And then things changed. The final proposals reveal a notable departure from DeWine's initial comments. Instead of imposing ineffective Universal Background Checks, for example, he is calling for a voluntary state-level check system for private party transfers.
FEDERAL HAPPENINGS
House Passes Operation Choke Point Language
The U.S. House of Representatives passed the Secure and Fair Enforcement (SAFE) Banking Act, which includes an amendment by U.S. Rep. Blaine Luetkemeyer (R-Mo.) that would definitively end Operation Chokepoint, the Obama-administration scandal that used the federal government to force banking institutions to discriminate against lawful firearms-related business. The legislation is pressing, as presidential candidates are openly calling for a return of these illegal policies that deny access to financial services only because they don't align with a political party's ideology. The legislation is crucial to keep politicians in power from corrupting the levers of government to achieve unconstitutional goals. NSSF thanks Congressman Leutkemeyer for his continued vigilance to bring this unfair and illegal practice to an end.
Connecticut Senators Seek Gun-Control Negotiations
U.S. Sen. Chris Murphy (D-Conn.) told reporters in his home state that he's holding out hope for gun-control negotiations with The White House. Sen. Richard Blumenthal (D-Conn.) said he's working on an extreme risk protection order bill with Sen. Lindsey Graham (R-S.C.), but Sen. Murphy remains committed to a universal background check bill, going as far as saying Senate Democrats demand it as part of any legislative deal. NSSF's Mark Oliva said the firearms industry is "committed to improving our background checks so they work as intended," adding that before background checks are expanded, they need to be made accurate. Several states still do not fully participate in submitting adjudicated mental health records to the FBI's National Instant Criminal Background Check System (NICS) database.
President Reiterates Opposition to U.N. Arms Trade Treaty
During his remarks to the United Nations several weeks ago, President Trump reinforced his opposition to the U.N. Arms Trade Treaty (ATT). The treaty, which was signed by the Obama administration but never ratified by the Senate, seeks to undercut country-level regulations on the international trade in firearms and ammunition. Trump's latest statement, "We will never ratify the U.N. Arms Trade Treaty, which would threaten the liberties of law-abiding American citizens," follows his earlier action to withdraw the U.S. from the treaty.
House Natural Resources Committee Advances Key Sportsmen Priority
The U.S. House Natural Resources Committee voted out of committee a legislative priority crucial to sportsmen and women and initiatives supported by NSSF. The bill, H.R. 925, the North American Wetlands Conservation Extension Act (NAWCA), would authorize funding of $60 million for fiscal years 2020 through 2024. NAWCA was enacted 30 years ago, in 1989, and has aided in the competition of more than 2,833 conservation projects while conserving nearly 30 million acres in all 50 states, Canada and Mexico. The bill next heads to the full House of Representatives for a vote that could send it to the U.S. Senate. NSSF is continuing to press this priority legislation and will keep you updated.
USFWS Urges New Public Range Builds
The U.S. Fish & Wildlife Service (USFWS) published a letter to regional directors urging them to work with state fish and wildlife agencies to begin to use the Target Practice and Marksmanship Training Support Act law signed by President Donald Trump to fund construction of new public recreational shooting ranges. The letter offers interim guidance to Wildlife & Sport Fishing Regulation Chiefs to implement the new law, which was a longtime NSSF priority. The law allows states to use a 90-percent match of federal funds derived from the Pittman-Robertson excise taxes paid by firearms and ammunition manufacturers. Previously, states were required to pay 25 percent of the costs to gain a 75-percent federal match. The new law also expands the time in which the project's funds must be expended.
SCOTUS Refuses to Let New York City Off the Hook
Back in January, the U.S. Supreme Court agreed to take up a case with Second Amendment implications: the New York State Rifle and Pistol Association vs. New York. The case, which centers on a New York City regulation that prohibits gun owners from legally taking a handgun out of the city. While New York City has tried to make changes to the ordinance to prevent the SCOTUS review, this month the Court rejected New York City's suggestion that the case is irrelevant because the regulations changed, demonstrating that the Court sees the case as worth further consideration. Here's a list of other Second Amendment cases that may be considered.
NSSF NEWS OF NOTE
NSSF Launches 'The Gun Industry Speaks' Podcast
NSSF in early October unveiled a new podcast series, "The Gun Industry Speaks," to help inform the national conversation on firearms. NSSF developed the series in part as a response to the lack of information being shared by the media on everything from background checks and trends in gun crime to suicide prevention and bans on certain types of firearms. The podcast is also meant to articulate the industry's position that it is possible to enhance public safety and protect Americans' rights simultaneously. "The Gun Industry Speaks" is available on Apple Podcasts, Spotify, Stitcher and NSSF's Real SolutionsTM website.
NSSF Welcomes Dismissal of Case Against Firearms Manufacturers
NSSF has welcomed the U.S. District Court, Southern District of Ohio Eastern Division's dismissal with prejudice of the Primus Group v. Smith & Wesson, et. al. case. The decision was delivered Oct. 9, brushing aside the frivolous claims against several AR-15 firearms manufacturers, including Smith & Wesson, Remington Arms Company, Sig Sauer, Sturm, Ruger & Company, Colt's Manufacturing and Armalite.
"This decision by the federal judge to dismiss with prejudice this frivolous case is pleasing, if not unexpected," said Lawrence G. Keane, NSSF Senior Vice President of Government Relations and Public Affairs and General Counsel. "These are lawful and federally-regulated AR-15 modern sporting rifle manufacturers that make semiautomatic rifles for lawful purposes. The judge was absolutely correct to assert that the proper venue to establish public firearms policy is through the legislature and not the courts."
Primus Group, LLC, is an entertainment venue in Columbus, Ohio. The limited liability company filed suit after the tragic murders in El Paso and Dayton, Ohio. They claimed racketeering, intentional misrepresentation claims and "a clear and present danger" of all American lives due to "assault weapons." The modern sporting rifles manufactured and sold by the companies named as defendants are semiautomatic rifles, meaning one round is fired for each trigger pull.
The court found the plaintiffs had no standing to bring the case against the defendants. This decision rightfully asserts that those who purposefully and criminally misuse firearms are the ones who are responsible for those crimes. It further affirms that activist lawsuits to prompt judicial action are not the proper avenue to establish policy.