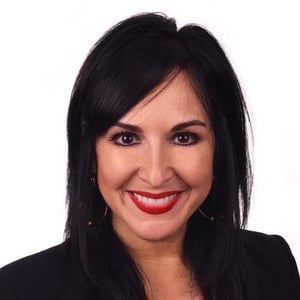 Can you believe it is already the end of 2019? This year has flown by. I sincerely hope that you all have had a wonderful Holiday Season. It is a busy time of year for all of us with parties, family get togethers, sporting events, year-end tasks for our businesses and planning for the new year. Lastly, it's time to get one more piece of dessert in before the inevitable diet of 2020 begins.
It seems kind of ironic for me to share a recipe with you, especially since I don't cook. Let me define: I don't cook often and I only cook a handful of items. If it has 3 ingredients or less, or 3 steps or less, I can handle it. This is not a family recipe, but was shared with me many years ago by a friend who knows that I do not like to cook, but I do love to bake. It's my version of a cobbler. (This is so easy, it's embarrassing.)
Apple Dump Cake
2 cans of apple filling (you may use ANY fruit filling of your choice though)
Cinnamon (optional)
1 box of butter/golden yellow cake mix
2 sticks of butter
Spray a 9x13 pan with a non-stick cooking spray. "Dump" both cans of the fruit filling into the pan. Shake cinnamon onto the apple filling if you choose. "Dump" the dry cake mix on top. Then, put both sticks of butter on top (do not melt first). I prefer to chop up the butter sticks into several pieces and place them on top. Bake in a 350-degree oven for 45 minutes until golden brown. Top with vanilla ice cream when serving.
(NOTE: while the obvious title of the recipe is to DUMP all of the items into the pan, it's my choice to spread them out evenly for consistency from edge to edge.)
Now back to business. At NASGW, there are some big things on the horizon for 2020. At the Expo we announced the addition of retail point of sale data coming to SCOPE. We are finalizing these plans now and will have more details soon. We are also taking a look at the role of our association and how we can better serve wholesalers, manufacturers, and the greater shooting sports industry. In October we formed a Task Force to strategically look at the future of NASGW which we will kick off in 2020 with many group meetings. It is time that we, as an association, evolve as the shooting sports industry and the distribution industry continue to evolve around us. This is an exciting step ahead and we are looking forward to what comes out of the task force and the renewed enthusiasm we experienced from the wholesaler community at the first ever NASGW Wholesaler Summit in August. The year 2020 is going to be a great year for us and, as Kenyon likes to say, we are going to do big things.
With that, I know you are all busy spending time with your families and enjoying the holidays and watching football. Don't worry, you are no danger of me turning this column into a cooking segment. I just wanted to say thank you all for a great year! To our manufacturer members, thank you for your continued support of two-step distribution. To our wholesaler members and to all other members, we thank you for supporting our NASGW organization. May you all have a happy and prosperous New Year. I look forward to connecting with many of you at the SHOT Show.
Happy New Year,



Laurie Aronson
NASGW Chairwoman