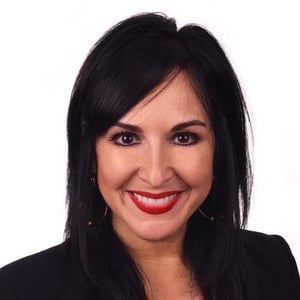 November 3rd. It's finally here. It feels a bit silly to submit my monthly column just prior to the Presidential election, but here it goes. I'm not a professional political commentator, nor do I want to predict the winner. Let's just hope we have a clear winner right away, so we can all get on with our lives. I whispered to my friends as they headed to the polls, "Make good choices."
I get asked this question frequently, "So what do you think will happen to gun sales if Trump wins (or if Biden wins)?" yada yada yada. My answer hasn't changed much in the past several election cycles. My answer of "We will be fine" is not a complacent one. I know we will have challenges either way, but our industry is tough, and we have the right people on Capitol Hill (NSSF, CSF, and others) fighting for our Second Amendment and hunting/shooting rights. The fight may be more challenging at times, but we've been there for each other, and we fight together.

We are just one month into the 4th quarter and with the majority of 2020 in the rearview mirror. With all the adversity our country has faced, I can't help but look forward to a new year, but I certainly count our blessings with the success our industry has seen. I'm sure many of your businesses are like ours with empty shelves and product shipping out as soon as it comes in. Times are good, there's no doubt, but for how long will this pace continue? Who knows exactly what the future holds or even which direction this election will go, but at least one of those questions will soon be answered. So buckle up because things are about to get crazy again. Just pray for no rioting.
NASGW recently announced the winners of our Annual Appreciation Awards. If you have not yet seen the video announcement, please head to the NASGW Expo website to do so. The announcement was much different from years past, but it was fun to celebrate the great Manufacturer Partners and top new products in our industry. Congratulations again to all of the award winners, but also to the finalists and nominees. And, a special thank you to the team at the NSSF. It was a true honor and privilege to select the entire team of the NSSF with the 2020 NASGW Chairwoman's Award. Congratulations!
Looking forward to 2021, there are big things on the horizon for NASGW. The full launch of SCOPE CLX is right around the corner, along with new SCOPE tools ALX, our advertising platform for the retailer community and PLX a new industry-wide standardized product database that will feed product details specs and imagery out to the industry. Also, our wholesaler taskforce and the wholesaler summit have brought about a renewed sense of purpose for our association. We look forward to continuing and expanding those discussions and exploring other opportunities to engage our manufacturing members in the near future.
This pandemic has been challenging for all of us. Despite the successes, it has forced us all to look in the mirror, including NASGW. What hasn't changed is the commitment to bringing together buyers and sellers in the shooting sports industry and strengthening the two-step distribution model.
I sincerely look forward to the time when we can all get together again, whether it's at SHOT Show, the NRA Annual Meetings, or at the NASGW Expo in Columbus. Until that time, stay safe, take care, and keep moving forward. Just like I tell my girls, "Make good choices."
All the best,


Laurie Lipsey Aronson
President and CEO Lipsey's
NASGW Chairwoman