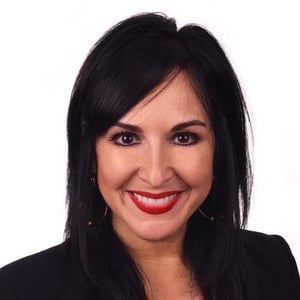 Wow, what an exciting time to be a member of NASGW. Our organization is really taking some major steps forward to position two-step distribution at the forefront of the shooting sports industry. In Las Vegas last week, we announced the recent acquisition of CLX and the upcoming integration with our SCOPE platform. This retail sales data will soon be available to wholesalers that are currently participating in SCOPE and to the NASGW manufacturer members doing the same. But the benefits from the data don't stop there. We recently partnered with NSSF and will be supporting their industry-wide reporting initiatives to supply them with retail sales data to help the entire industry see product movement much more clearly. NASGW is continuing to lead the way to improve data access and utilization for our members and the entire industry so it will benefit us all.
The SCOPE CLX announcement wasn't the only big happening to come out SHOT Show for NASGW. Last August, many of our wholesaler members came together in Atlanta for the first- ever NASGW Wholesaler Summit. During that meeting, many important topics were discussed, and attendees expressed a true desire to collaborate on solutions to improve NASGW and the role of two-step distribution within the industry. Out of that meeting a Task Force emerged to focus on the future of NASGW. The first NASGW Future Task Force met last week in Las Vegas to continue these discussions, focusing on the EXPO and ways to bring more value to all attendees. The Task Force meeting created a much-needed open dialogue amongst wholesale members. This was a big first step for our organization to work together for the good of two-step distribution. Our wholesalers are perfectly positioned to support both industry dealers and manufacturers, but we continue to face challenges that are better solved collectively rather than individually. There were great minds in the room and it was evident that we are truly stronger together. The future of OUR association is bright, and I look forward to the continued communications and additional Task Force meetings.
As you all get back into the swing of things following SHOT Show, I want to wish you all the best in 2020. May your feet now be rested, your headaches from the last nights gone, and the lessons learned in 2019 propel you to a successful year. I encourage you all to learn new ways your organization can leverage the data currently available in SCOPE and the data that will soon be available in SCOPE CLX.
Until next time,



Laurie Lipsey Aronson
President and CEO Lipsey's
NASGW Chairwoman