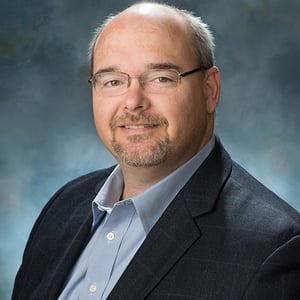 2018 has come to an end and with it my term as your NASGW Chairman. It has been an honor to serve this great organization. We have a fantastic board and truly dedicated team at NASGW. I want to congratulate Laurie Aronson who will be taking the lead as Chairwoman in 2019. She is the perfect person for the job and her experience in the industry will be a tremendous asset leading NASGW forward. I would also like to commend Laurie on making history at NASGW. She will be the first woman to lead our association.
As I look back on 2018 we made huge strides at the association. After years of planning and development, we were finally able to launch SCOPE™, our brand-new sales and inventory data tool. This is a big leap for our industry and the feedback we are getting from our first users has been great. Their input has been and will continue to be very helpful as we advance SCOPE™ to make it even better. In 2018 we were also able to negotiate an opportunity to help our members increase their presence in Europe by attending the IWA Outdoor Classic in Nuremberg, Germany on March 8th – 11th. Our mission is to bring buyers and sellers together, and we are taking that mission international. IWA is Europe's largest tradeshow for the outdoor and shooting sports industry and is a great opportunity to build distribution connections across the continent. To learn more about NASGW involvement at IWA, contact Meg Pawelski (mpawelski@nasgw.org). The future looks very bright for this organization and we couldn't do this without the continued support from our members.
Despite, all that is going on in our industry, I hope that you are all taking some time to relax with your family and friends. The Holidays are a good reminder why we work so hard throughout the year and what matters most to all of us. After the new year there is little time to waste, SHOT Show is right around the corner and will be here before you know it. So appreciate this time before things get busy in 2019.
Again, I want to thank the entire membership of NASGW. It has been an honor to serve you all. I look forward to what 2019 has in store, and I wish you the best.
Happy Holidays!

Brad Burney
NASGW Chairman