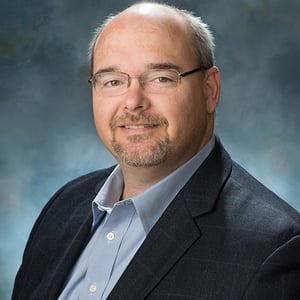 As August winds down and we move into September there are some big changes on the horizon; kids are going back to school, football season is kicking off, temperatures start to cool and hunting seasons are right around the corner. I always look forward to this time of year as the fall business cycle swings into gear with dealers stocking up and consumers gearing up for fall. Of course, the NASGW Expo is only a few weeks away as well and the NASGW team is busy putting together the final details for the Expo. I'm sure your calendars are already filling up for meetings at the Expo but there are a few things we don't want you to forget about.
Range Day is shaping up to be a great event, with preregistrations for attendees up substantially from last year. I want to encourage all wholesale buyers to make a point of being there to check out the latest products from our manufacturer partners. It is a great opportunity to test out many new products in one place. As we all know, there is no better way to learn about a product than to hold it in your hands and test it out. We've made it as easy as possible to get there with free transportation from downtown Pittsburgh to the range sponsored by Head Down Firearms, and we are also providing lunch. So, take a break from your meetings and head to the range.
The Annual NASGW Awards Dinner will again recognize the best of the best with our NASGW Leadership Awards and the NASGW-POMA Caliber Awards. Our featured speaker this year will also be Michael Waddell, the star of the outdoor show Bone Collector. He will be sharing his passion and experience in working in the outdoor industry. The Annual Awards Dinner will be held at the Westin Hotel on Tuesday evening, for ticket information, please visit the NASGW Expo website. This is sure to be a fun night so don't miss out!
Lastly, your opportunity to purchase advertising or sponsorships is running out. If you want to make a splash at the Expo expand your brand with the industry's top buyers, this is your chance. There are a few advertising and sponsorship opportunities left so contact Meg Pawelski (mpawelski@nasgw.org) for more information.
I hope that you have a great start to the fall and get everything lined out for the Expo. I look forward to seeing you all in Pittsburgh in a few short weeks.
Until next time,

Brad Burney

NASGW Chairman