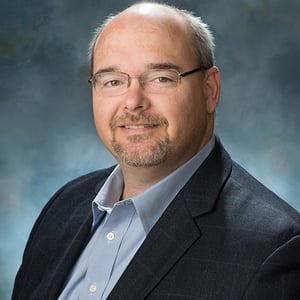 Thanksgiving is now behind us and Hanukkah, Christmas and New Years are on the horizon. I hope you all took the opportunity to spend some time with family and friends over Thanksgiving and are making plans for memorable holidays this year. I love this time of year but it just seems to fly by too quickly. In the flurry of fall business and planning for the coming year, be sure to take some time to reflect on the blessings of the past year and the opportunities that lay ahead for 2019.
The team at NASGW is finishing up evaluations of the 2018 Expo and working on plans for 2019. Thank you to all who filled out our Expo survey. Your input is greatly appreciated and is already helping make decisions for next year. Our SCOPE™ data program continues to take off as more and more manufacturers are subscribing to the industry's largest source of sales and inventory data. We encourage all of our manufacturer partners to schedule a demo if you are considering the benefits of this great business analytics tool. As we move into 2019 SCOPE™ will continue to grow into an integral part of our industry.
Another big project on the horizon for NASGW is a larger presence in Europe with a potential opportunity to help our members attend the IWA Outdoor Classic in Nuremberg, Germany. This show provides great opportunities to expand a manufacturer's distribution throughout European markets. NASGW has secured space and still has a few spots remaining for manufacturers interested. If you are interested in learning more about exhibiting at IWA, with NASGW, please contact Meg Pawelski.
This is truly an exciting time to be an NASGW member. With the launch of SCOPE™ and the continued effort to bring buyers and sellers together, your NASGW team is putting in the work to help our members grow their business. 2018 has been a great year for our association and we are looking forward to everything that 2019 has in store. So, in the meantime, relax with your family and friends and enjoy the Holidays. We appreciate your continued support of two-step distribution and NASGW.
Until next time,

Brad Burney

NASGW Chairman