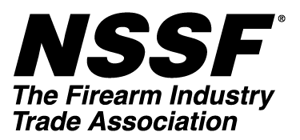 NSSF's Government Relations Team dedicates its time and resources to supporting legislation beneficial to our industry and fighting those bills that infringe on our rights to legally conduct business and compromise everyone's Second Amendment rights. Team members attend legislative hearings on the federal, state and local levels year-round across the nation, keeping their finger on the pulse of those issues affecting us.
Though the headlines about the pandemic and protests are ceaseless at this point, here at NSSF, we're focusing our attention on November's elections and the 2021 SHOT Show. There's a lot to get accomplished before we head to Vegas—but we are heading to Vegas. The enthusiasm we've received from our exhibitors, including our NASGW members, has been shining light in these rather dim times. We're especially gratified to see so many excited about the expansion to the new Caesar's Forum and we're very much looking forward to seeing everyone in January.
Here's a look at the issues of the last 30 days affecting NASGW members and your clients. Note that state activity has taken a bit of dive, though the usual suspects continue their march toward the elimination of firearms from the American public. You can expect the pace of state-level activity to ramp up once we get through August and November's elections move toward center stage in the news cycle.
Around the States
California
In July, NSSF's Government Relations–State Affairs team testified against AB 88 and SB 914. AB 88 was sent back to the California State Assembly, without passing the Senate, only after it denied the opportunity for the public and stakeholders to weigh in. AB 88 attempts to redefine "assault weapons" in California and shorten the timeline for implementing a prohibition on the public's ability to acquire precursor parts. NSSF expects this legislation to be revived.
Under California law, individuals under 21 can purchase a long gun with a valid hunting license. SB 914, which was passed by the Senate, would define a valid unexpired hunting license and establish rules for those under the age of 21 with a hunting license. The bill would make it cumbersome for those individuals to purchase a firearm and adds a fee for the "validation process," unnecessarily adding an additional burden.
Colorado
Colorado will keep the maximum limit for magazine capacity at 15 rounds. The state Supreme Court unanimously ruled the law banning the sale of standard-capacity magazines is allowed, with justices finding the law did not violate Colorado's constitution. The law was not challenged on Second Amendment grounds. The law was signed by then-Gov. John Hickenlooper, who is now the Democratic challenger to U.S. Sen. Cory Gardner (R-Colo.). Gov. Hickenlooper admitted he never checked the facts on the legislation when it was introduced and only signed it because he promised a staffer he would do so. Gov. Hickenlooper even went as far as to call the law "worthless."
Florida
After failing in multiple attempts to get their "assault weapons" ban on the ballot in Florida, the Ban Assault Weapons Now (BAWN) organization is transitioning into a political group and aiming to change the makeup of the Florida Legislature. Its goal is to elect candidates that will sponsor and support a ban on modern sporting rifles (MSRs) in the Florida legislature. MSRs are the most popular-selling centerfire rifles in America.
Also in July, Florida's First District Court of Appeals heard arguments to a challenge of law enacted in 2011. The 2011 law, struck down as unconstitutional in 2019, stated that local officials who violated the state's firearm preemption statute could face penalties to include a fine and potential removal from office. The 2011 law essentially gave "teeth" to Florida's 1987 firearm preemption law, with the goal of preventing locals from enforcing their own gun-control policies.
Hawaii
The Hawaii Senate voted to advance HB 1902, which would ban the manufacture, possession or transfer of magazines capable of holding more than 10 rounds. At the same time, he House of Representatives sent a notice to accept the Senate amendments and pass the bill.
Two anti-gun bills are now with Democratic Gov. David Ige for his consideration. HB 2744 contains an amendment that would prohibit the general public from purchasing, manufacturing or obtaining firearm parts for the purpose of assembling a firearm without a serial number. Manufacturers and FFLs would be exempt from this provision. SB 3054 mandates that individuals must notify the government if they remove their firearm/s from the island/s permanently and would levy penalties for failing to do so. NSSF opposes both bills.
If there was any good news for gun owners in the paradise state, Hawaii's ideas for enacting a standard-capacity magazine ban and requiring background checks for ammunition purchases, bills that were both opposed by NSSF, were left by the wayside when the state legislature adjourned the regular session July 10.
Iowa
Iowa's Republican Gov. Kim Reynolds signed legislation that institutes preemption safeguards prohibiting local officials from passing firearm regulations more restrictive than state law. It also prohibits local officials from making it more difficult for a business owner to navigate local ordinances to open a shooting range business, and it would block localities from instituting "gun-free zones" in public buildings without making arrangements for armed security and police protection. The bill, Iowa HF 2502, was opposed by gun-control groups. NSSF supported Iowa HF 2502 and it passed the Iowa state House by a vote of 52-44 before passing the Senate by a vote of 32-17.
New Hampshire
New Hampshire's state Senate approved a so-called "red-flag" bill, on the final day of votes, that would allow for temporary firearm confiscation. The vote to approve fell along party lines, 14-10, and heads to Republican Gov. Chris Sununu's desk, where it is expected to be vetoed. The "red flag" bill would allow family members, non-related housemates and even former romantic partners to request the confiscations under ex parte orders, in which the defendant need not be present and denying the firearm owner the ability to contest the confiscation. It would require a hearing to be conducted within seven days. Republicans decried the bill as a gross violation of Constitutional rights.
New York
U.S. District Judge Lawrence E. Kahn dismissed a lawsuit filed by Dark Storm Industries claiming New York's Democratic Gov. Andrew Cuomo's coronavirus shutdown order illegally included firearm businesses. Judge Kahn stated that, since firearms were still largely available to New Yorkers through stores like Walmart, the Second Amendment was not being violated. Gov. Cuomo has a long track record of overstepping his authority on Second Amendment issues and a known disdain for lawful firearm owners in the Empire State.
Virginia
Virginia, like most of the country, has seen record-breaking figures for background checks conducted for the sale of a firearm. In the Old Dominion, though, they came on the cusp of a raft of new gun laws taking effect, including a restriction of just one handgun per month. More than 81,000 background checks were conducted for a gun sale, a 157-percent increase over the same month (June) last year. Through June, 422,960 firearm transfers were completed, just 76,849 shy of 2019's year-round total of 499,809 and is a pace on track to surpass 2016's yearly record of 505,722. This is all happening as the gun control laws opposed by NSSF were signed by Democratic Gov. Ralph Northam and took effect July 1. Those new laws include restricting handgun purchases to just one a month, mandatory reporting of stolen firearms under threat of penalty, local firearm restrictions, so-called "red flag" laws and the outlawing of private firearm sales.
In one of the stranger pieces of legislation, among Virginia Democratic Gov. Ralph Northam's new gun laws is one that allows Virginians to put themselves on a firearm "no-buy" list. Objections to the bill included concerns about the creation of a registry and a lack of safeguards preventing Virginians from falsely putting someone else on the list. There's also a lack of evidence from similar registries in other states such as Washington that such laws have any effect on gun violence or crime. Gov. Northam has already said "they will be back" next year to pass even more gun-control bills in the Commonwealth.
Finally, a circuit court in Virginia recently upheld most of the state's newly enacted "universal background check" law, with one exception. Because state law allows young adults aged 18 to 20 to acquire a handgun through a private sale, the new law would create a de facto handgun ban for anyone under 21 years old. Because of this, the judge granted a partial injunction to halt enforcement of this part of the law.
In local news, the Richmond City Council voted in 2019 to ban Virginians from carrying firearms within city buildings or on city park grounds. That ordinance took effect July 1 after Democratic Gov. Ralph Northam signed a law giving local municipalities the ability to impose such bans. The announcement from Richmond City Hall stated firearms are prohibited from being carried in any city-owned buildings, parks, recreational and community facilities.
Federal Happenings
June Adjusted NICS Figures Shatter Records
June 2020's adjusted National Instant Criminal Background Check System (NICS) figures were nearly off the chart. It was the highest figure ever recorded in June and the second highest on record since instant background checks began more than 20 years ago. The June 2020 NSSF-adjusted NICS figure of 2,177,586 is an increase of 135.7 percent compared to June 2019. "These figures aren't push polls," said NSSF's Mark Oliva to media. "They are representative of Americans from all walks of life who are taking action and taking responsibility for their rights and their safety." Total background checks for 2020 now exceed 10 million. The strongest year recorded for adjusted NICS figures was 2016, when checks topped 15 million.
NSSF Welcomes State Dept. Removing Suppressor Export Obstacles
NSSF praised the decision of the U.S. State Department's Directorate of Defense Trade Controls (DDTC) to rescind the 2002 policy that blocked the export of firearm suppressors to overseas markets, a policy that has harmed U.S.-based suppressor manufacturers. The DDTC noted it will handle suppressor exports in a manner consistent with other USML-controlled technologies.
While suppressors are heavily regulated and taxed in the U.S., many European nations with strict gun-control laws actually require suppressors for recreational shooting and hunting. There, suppressors are often available for over-the-counter purchase. "This is a commonsense decision to allow U.S. manufacturers to compete in overseas markets where suppressors are not only legal, but often required for recreational shooting and hunting," said NSSF's Larry Keane, Executive Vice President and Chief Legal Counsel. "This is another win for the firearm and suppressor manufacturers by the Trump Administration. U.S. manufacturers, domestic production and U.S. workers will all benefit from this practical decision."
Connecticut Senators Sponsor Bill for Indefinite Background Checks, Call for Ban on Open Carry at Subway Food Chains
U.S. Sen. Richard Blumenthal (D-Conn.) introduced a bill that would give an indefinite period to complete background checks when purchasing a firearm. The bill, S. 4068, the Background Check Completion Act, is the same legislation he's introduced in previous years.
The legislation is being pitched as "no check, no sale," but the bill provides no deadline to complete background checks, providing a de facto block to gun sales. All retail firearm sales are completed with a face-to-face transaction and an FBI or state point-of-contact background check. Ninety-one percent of NICS background checks are completed instantly. The remaining are "delayed." Of those delayed, 88 percent are resolved in three business days and 94 percent are resolved in 10 days. Only two percent remain unresolved. Current law allows but does not require that retailers complete the transfer if a delay isn't resolved in three days. NSSF supports efforts to provide the FBI and ATF the resources needed to complete their mandated roles, but not legislation that would arbitrarily deny law-abiding Americans their Second Amendment rights.
Sen. Blumenthal, along with his cohort Sen. Chris Murphy (D-Conn.) called on John Chidsey, CEO of the Subway food chain, to ban open carry of firearms inside the chain's stores. The senators' letter to Chidsey referenced pictures of lawful citizens carrying their firearms in a Subway restaurant, calling the actions "striking, as they are intimidating." The senators also stated that the CEO's actions are necessary now as there is a "deeply disturbing surge in gun sales." Millions of Americans have become more concerned with their safety and the safety of the families, leading them to vote with their wallets at the gun retail counter. Surveys have shown there are nearly 2.5 million new first-time firearm owners in America in the recent surge. Chidsey has yet to respond to the senators' request.
Second Amendment for Everyone Resolution Introduced to Counter Police Defunding Calls
U.S. Rep. Russ Fulcher (R-Idaho) has an answer to those politicians who think defunding police is a viable idea. He's calling on local governments that choose to take the action to also unchain restrictions on the Second Amendment and allow law-abiding citizens to protect themselves. Congressman Fulcher introduced H. Res. 1013, the Second Amendment for Everyone (SAFE) Resolution, and he has 21 cosponsors backing his effort. "I support the right of Americans to own and responsibly use firearms—particularly during a time when the police's ability to protect our citizens may be lessened, or even removed in some areas," said Fulcher in a statement. Fulcher believes the standard for state restrictions should be what was defined in the Heller and McDonald U.S. Supreme Court decisions.
NSSF, Sen. Cramer and Rep. Hudson Fight Bank Discrimination
Months after U.S. Sen. Kevin Cramer (R-N.D.) and 18 of his Senate colleagues, and U.S. Rep. Richard Hudson (R-N.C.) and 98 of his House of Representatives colleagues, sent letters to the Secretary of Treasury, Administrator of the Small Business Administration and the Chairman of the Federal Reserve warning them of potential abuses of the disaster loan program by banks with discriminatory policies, at least four examples of discrimination have emerged. In a follow-up letter to the SBA, Fed and Treasury, Sen. Cramer and Rep. Hudson renewed their call for steps to ensure taxpayer resources aren't being used to advance an ideological antigun agenda, this time with a greater sense of urgency, considering their prior warnings weren't heeded. NSSF has worked tirelessly with allies like Sen. Cramer and Rep. Hudson, and there is more to come.
NSSF Ensures Industry Priorities in Congressional Spending Bills
The U.S. House of Representatives Appropriations Committee released all 12 bills in July to fund the government for the upcoming fiscal year. A number of provisions for which NSSF has been fighting—including funding to help combat chronic wasting disease, increased resources for NICS to address the huge spike in firearm sales and additional resources to support NSSF's partnership with the Department of Veterans Affairs on veteran suicide prevention—are just some of the highlights in these massive spending bills. Making their way through the appropriate subcommittees is just the first step in the lengthy appropriations process, but NSSF continues to advocate for these provisions while working to prevent harmful language from being included in the final product.
Congressmen Seek to Ban Home-Built Firearms
Congressmen Jamie Raskin (D-Md.) and David Cicilline (D-R.I.) introduced H.R. 7468, the Stop Home Manufacture of Ghost Guns Act, which would "prohibit the sale of metal milling machines that turn private individuals into de facto gun manufacturers and dealers in their own homes," according to a press release. Rep. Cicilline claimed, "Ghost guns serve no legitimate purpose. We have laws for a reason. The ability to skirt the background check requirements and federal firearms licensing to sell a gun made at home is dangerous and should be illegal." But, as Guns.com pointed out and NSSF has long contended, home-built firearms have always been legal and are regulated by the National Firearms Act. The bill broadly defines what would be banned as "a device designed or redesigned, made or remade, and intended to be used …" to make firearm receivers. NSSF opposes any such legislation and doesn't expect this will gain any traction in this legislative session.
News from NSSF
2021 SHOT Show is Full Steam Ahead
NSSF's flagship Shooting, Hunting and Outdoor Trade (SHOT®) Show is full steam ahead. Event space was doubled ahead of next year's event, and NSSF Senior Vice President and Chief Marketing Officer and SHOT Show organizer Chris Dolnack told The Outdoor Wire about steps being taken to accommodate next year's show. "We're still on. We're full speed ahead in planning," he said. "We know SHOT Show 2021 will be different, but how different remains to be seen." Among several changes already instituted are the elimination of on-site registration, new participant badge distribution processes, the expected over-abundance of hand sanitizer and masks and significant changes to hotel occupancy and ground transportation. Dolnack added, "Our goal: We want to deliver a great experience that helps the industry grow."
NSSF Launches American Red Cross Fundraiser
Over the last six months, our industry members small and large put their machinery and skilled labor professionals to work making safety glasses, masks, face shields and hand sanitizer. Employees everywhere fed first responders, crafted more masks on sewing machines at home and set up food banks for communities struggling with pandemic shortages. And through it all, you legally armed millions of people who, over the last several months, have come to truly understand what self-reliance and personal responsibility mean.
We are proud of you. You have amply, genuinely demonstrated that Gun Owners CareSM.
I'm asking you now to step up one more time and join NSSF in our fundraiser for the American Red Cross. The people of the American Red Cross are there wherever tragedy strikes, from a tornado-ravaged Midwest farming community to life-saving resources during times of drought and famine in developing countries. They are ardent, critical supporters of our U.S. military members and, of course, they are the lynchpin in the process of collecting blood donations and distributing them to medical facilities around the country. Today, the American Red Cross needs your help to deliver their lifesaving mission.
Please, join us in donating today. Whether $5 or $5,000, every dollar counts. Our goal is to raise $10,000 through this fundraiser over the next three months—and if your generosity over the past few months is any indication, we have an excellent chance of topping that. We also encourage you to donate blood where you can. This link has the details (just enter your zip code in the indicated box), and it also provides information on how all blood donations are currently being tested for COVID-19 antibodies, which is key to ending this health crisis and preventing a devastating resurgence.
We will get through all of the struggles we're going through. We will get back to normal. Thank you for your consideration and support.
Note: All donations made to NSSF's GoFundMe.com page for the American Red Cross go directly to that organization.
First-Time Gun Buyers Waking Up to Gun-Control Politics
First-time gun buyers in states with strict gun-control laws were awakened to the intrusion of laws on their ability to exercise their Second Amendment rights, according to a Washington Free Beacon report. Some, who have previously supported gun-control laws, are rethinking their stance and how it will affect the way they vote. The report included the account of Californian Scott Kane, who waited more than 50 days from when he completed his background check to actually taking possession of his firearm, due to waiting periods and the forced closures of firearm retailers. "I'm seriously thinking of running for office or something," he explained. "This state's gun laws are insane." To help new firearm owners register to vote, NSSF launched its #GUNVOTE online resource so supporters don't risk their rights at the ballot box.
#GUNVOTE 2020: Help Drive Voter Registration
2020 is without a doubt a critical election year for our industry and could very well determine the future of our Second Amendment rights. It is crucial that all segments of our industry help inform employees and customers on the importance of registering to vote. NSSF urges all businesses in our industry to download and display NSSF's #GUNVOTE icon on their company websites and incorporate #GUNVOTE® messages in their social-media campaigns. Download everything you need here, then link to GUNVOTE.org, where visitors can find voter-registration information for their states and other helpful resources. NSSF is especially grateful to Browning Arms Company, Winchester Repeating Arms Company, Sturm, Ruger & Co., Taurus USA, Sprague's Sports, O.F. Mossberg and Sons, SIG Sauer and Hornady Manufacturing Company for hosting #GUNVOTE on their websites.
Join the Gun Owners Care Campaign
With American gun owners increasingly the target of efforts to shame and cast aspersions simply for exercising their constitutional right to own a firearm, NSSF has launched the Gun Owners CareSM program. This initiative works to educate the public about the concern law-abiding gun owners have for their neighbors and communities. Members of the firearm-owning community deserve respect for being good, concerned citizens and proud defenders of a unique American heritage, and the Gun Owners Care initiative will emphasize those efforts and successes. We invite all industry members and firearm owners to join now and support this critical initiative.
Download NSSF's Real Solutions, Safer Communities Toolkit
NSSF's Real Solutions. Safer Communities.SM Industry Toolkit is available for members of the firearm industry for download. Industry members are encouraged to use the ready-made materials in the toolkit to share on their social media, websites and printed materials with customers, supporters, employees and stakeholders. NSSF's Real Solutions campaign is a member-supported initiative that includes several firearm safety programs that have proven effective at reducing the criminal misuse of firearms and safeguarding firearms from prohibited individuals and those who should not possess them.