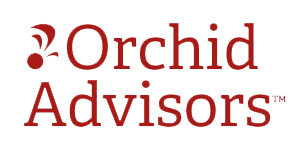 Every month Orchid Advisors provides NASGW members with a summary of legislation across the 50 States. Instead of listing hundreds of bills every month that have little to no impact on your firearms business, we endeavor to limit our summary to those bills that are moving forward (or important bills defeated) in the legislative process. Why? Every year thousands and thousands of bills are introduced that (a) have no chance of passing out of committee (for example, a bill in Texas to ban all semiautomatic firearms), or (b) will have so small an impact to business that it is not worth discussing (for example, providing an exemption for concealed carry holders allowing them to carry a pistol on the steps of state courthouses).
Below is a list of firearms industry legislation that has seen action since our last update, broken down by its current status:
Bills That Have Been Passed into Law
Connecticut HB 7219 – Among its many provisions, this bill: prohibits the purchase, receipt, sale, delivery or transfer of an unfinished frame or lower receiver (e.g., "80% lowers") by FFLs to consumers unless it already has a serial number and the sale is in accordance with the procedures in existing law for such actions involving a pistol or revolver in the State (effective June 3, 2019); and requires unlicensed individuals to obtain a serial number from DESPP within 30 days of completion of assembly or manufacture of a firearm (effective October 1, 2019).


Nevada AB 291 – Among its provisions, this bill bans bump stocks, trigger cranks, and similar devices (effective June 14, 2019).


Texas HB 3231 – This bill strengthens the State of Texas's firearms and ammunition preemption provisions (effective September 1, 2019).
Bills That Have Passed Both Legislative Chambers
New Jersey S101 (substituted for A1016) – This bill establishes a Personalized Handgun Authorization Commission which would be responsible for establishing performance standards for personalized handguns, also known as "smart guns" and "child proof guns.". Within 60 days of the first personalized handgun being included on the roster, each licensed firearms retail dealer is required to make available for purchase at least one personalized handgun approved by the commission and listed on the roster as eligible for sale; post in at least one location in the dealer's place or places of business in a conspicuous manner: copies of the personalized handgun roster and a sign that includes a clear and conspicuous statement disclosing the features of the personalized handguns that are not offered by traditional handguns and advises customers that such firearms may be purchased through the licensed retail dealer.


New Jersey A 3896 (substituted for S2545) – A firearm retail dealer who sells firearms or operates a firing range would be required to make informational materials regarding suicide prevention available at each retail purchase counter.
Bills That Have Passed One Legislative Chamber
California AB 1669 – This bill would amend those provisions of law prescribing the rules and regulations for gun shows and events to be consistent with the sale of ammunition at gun shows and events as authorized by the Safety For All Act of 2016. Existing law authorizes the Department of Justice to charge a fee, as specified, to fund several enforcement and administrative programs relating to firearms. This bill would reduce the amount of the fee to $1 and remove the authority of the department to spend the proceeds from the fee on specified regulatory costs related to the purchase, sale, and transfer of firearms, as specified. The bill would also authorize the department to charge an additional fee in the amount of $31.19 per firearms-related transaction to cover the costs of its firearms-related regulatory and enforcement activities, as specified.


California AB 425 – Existing law, as amended by the Safety for All Act of 2016, an initiative statute approved by voters as Proposition 63, requires the sale of ammunition to be conducted by or processed through a licensed ammunition vendor. The bill would exempt from the above-described ammunition purchasing requirement a licensed private patrol operator or an agent or employee of the private patrol operator, a person registered as a security guard or security patrolperson who also holds a valid firearm permit issued by the Bureau of Security and Investigative Services of the Department of Consumer Affairs, who purchases or receives ammunition for use in the normal course and scope of his or her employment, and a sheriff's or police security officer. The bill would also exempt from the above-described ammunition purchasing requirement a person employed by a public forensic laboratory who purchases, receives, or transfers ammunition for use in the normal course and scope of laboratory operations.


California AB 879 – This bill would, commencing July 1, 2024, require the sale of firearm precursor parts, as defined, to be conducted by or processed through a licensed firearm precursor part vendor. Commencing July 1, 2024, the bill would require a person or business to have a valid firearm precursor part vendor license to sell more than one firearm precursor part in any 30-day period. period, except as exempted. The bill would require that a licensed firearm dealer or licensed ammunition vendor automatically be deemed a licensed firearm precursor part vendor.


Delaware HB 116 – Under existing Delaware law, importers, manufacturers, and dealers of destructive weapons are not permitted to deliver them to purchasers in Delaware who are otherwise permitted to own such weapons, such as military or police forces. This bill will permit properly licensed importers, manufacturers, and dealers to possess and store destructive weapons in this State and engage in activities associated with the sale and delivery of such weapons to (or from) qualified purchasers


New Jersey A 5453 – The bill requires a person ... purchasing a firearm or firearm ammunition to certify in a written document under penalty of perjury, on a form to be prescribed by the superintendent, whether a firearm or ammunition to be purchased is intended to be transferred to a third party, and the name and address of that third party, if known.


New Jersey A 5455 – This bill regulates the sale of handgun ammunition. This bill requires an ammunition purchaser to also exhibit a driver's license, nondriver identification card, or other government-issued form of photo identification at the time of purchase. The bill requires a manufacturer or dealer of handgun ammunition to keep a detailed, electronic record of handgun ammunition sales. A manufacturer or dealer that is unable to maintain record in an electronic form is to be given 12 months from the effective date of this bill to establish a system for maintaining electronic records of the transfer of handgun ammunition. In addition, the bill requires electronic reporting of handgun, firearm, and handgun ammunition sales. Under the bill, every retail dealer is required to electronically report firearm, handgun, and handgun ammunition sales and transfers to the superintendent. A retail dealer of handgun ammunition may charge a fee not to exceed $5 for a transaction that is required to be electronically reported.


Bills Vetoed by Governor
Vermont S 169 – Among its provisions, this bill would have implemented a 24-hour waiting period for handguns following successful completion of a background check (vetoed by Governor June 10, 2019).
Orchid Advisors provides ATF and ITAR compliance services to manufacturing, distribution and retail FFLs. The firm offers FFL and Export licensing, deep record inspections, e4473 / NFA eForms, Electronic Bound Book software and delivers the largest online ATF and ITAR compliance training platform available. Together with its partners, Orchid delivers the only integrated firearm compliance, technology and legal solution.