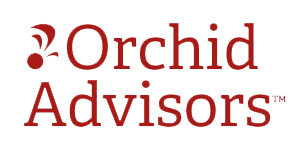 It was an interesting April tracking industry legislation across the state capitols. While there were no blockbuster bills passed restricting firearms or firearm parts or accessories, many bills were signed into law this month or were passed by state legislatures that impact how FFLs conduct business across the country. Some of this month's legislative activity that directly impact the industry are highlighted below, separated by status:
Passed One Legislative Chamber
California AB 1186: Amongst its provisions, it raises from $5 to $20 the amount that pawnbrokers may charge for processing firearm pawn transactions.
Maryland SB 737: This bill provides that no rifle or shotgun transfers may be made between unlicensed individuals unless they appear at the premises of an FFL so that the FFL may perform a NICS check. (A similar bill – HB 786 – is also pending and identified below)
Maine LD 85: This bill provides for a sales tax exemption for firearms safety devices, defined as a safe, lockbox, trigger lock, or barrel lock specifically designed for securing firearms.
Nevada AB 291: AB 291 prohibits devices designed to accelerate the rate of fire of a semiautomatic firearm. In addition, the bill declares that although firearms and ammunition regulation are the function of the State, County Boards of Commissioners may pass laws that are more restrictive than State law.
New Hampshire HB 109: This bill requires the transfer of a firearm through a licensed firearm dealer when neither party to a sales transaction is a dealer and allows licensed dealers to charge a reasonable fee to facilitate the sale.
New Hampshire HB 514: HB 514, with certain exemptions, imposes a 7 day waiting period between the application to purchase and delivery of a firearm.
Passed Both Legislative Chambers
Maryland HB 786: Like the Senate Bill identified above, this bill provides for the background checks to be conducted by an FFL for rifle or shotgun transfers between unlicensed individuals. (The House did not concur with the Senate's amendments and a conference committee has been appointed to craft the final bill)
Tennessee SB 594: SB 594 amends the State's definition of "antique firearm" to match the federal definition.
Washington HB 1465: This bill removes the ability of an FFL to transfer a pistol upon the buyer presenting a valid concealed pistol license. That ability would be restored on June 30, 2022 or six months after the state establishes an operational single point of contact firearm background check system, whichever occurs first.
Washington HB 1739: 1739 defines and prohibits "undetectable" and "untraceable" firearms.
Signed into Law by the Governor
Hawaii HB 720: This Act requires the owner or possessor of a firearm to report to the police the theft, loss, or destruction of such firearm. There is no explicit exemption for Federal Firearms Licensees. This Act took effect April 24, 2019.
North Dakota HB 1308: This Act clarifies that binary triggers are not considered "machine guns" under State law. The Act takes effect August 1, 2019.
Oklahoma SB 24: This Act amended multiple definitions of the State code to clarify that pistol grip only shotguns (e.g., Mossberg Shockwave or Remington Tac-14) are not "short barreled shotguns" under State law. This Act takes effect November 1, 2019.
Utah HB 17: This Act requires FFLs to provide a cable-style gun lock supplied by the Utah Division of Substance Abuse and Mental Health to purchasers of firearms that federal laws do not require be distributed with a firearm lock. The Act takes effect May 13, 2019.
Orchid Advisors provides ATF and ITAR compliance services to manufacturing, distribution and retail FFLs. The firm offers FFL and Export licensing, deep record inspections, e4473 / NFA eForms, Electronic Bound Book software and delivers the largest online ATF and ITAR compliance training platform available. Together with its partners, Orchid delivers the only integrated firearm compliance, technology and legal solution.