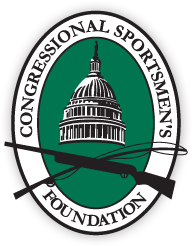 On April 10, the U.S. Senate passed the Target Practice and Marksmanship Training Support Act (S. 94) on a voice vote without amendment – a significant milestone in advancing priority legislation for the sportsmen's community.
94 was introduced by Congressional Sportsmen's Caucus (CSC) Member Senator Shelley Moore Capito (WV), and is co-sponsored by numerous bipartisan CSC members. In February, the Senate Environment and Public Works Committee advanced this legislation, which was supported by CSFand partners from the wildlife conservation community.
This bill would amend the Pittman-Robertson Act to help increase public access to public target shooting ranges for sportsmen and women. Specifically, S. 94 would provide flexibility to state fish and wildlife agencies by reducing the state and local fund match requirement for the construction, operation, and maintenance of public target shooting ranges from 25% to 10%. Furthermore, this legislation would allow state agencies to accrue funds for the construction of public target shooting ranges for a period of five years as opposed to the current limitation of two years. This added flexibility would provide states additional opportunities to build and develop shooting range projects over multiple budget cycles while enhancing their ability to maintain existing ranges.