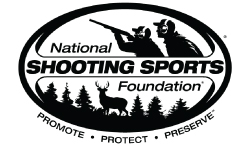 The Government Relations Team of the National Shooting Sports Foundationâ (NSSFâ), the trade association for the firearm industry, dedicates its time and resources to supporting legislation beneficial to our industry and fighting those bills that infringe on our rights to legally conduct business and compromise everyone's Second Amendment rights. Team members attend legislative hearings on the federal, state and local levels year-round across the nation, keeping their finger on the pulse of those issues affecting us.
Our April column was dedicated almost exclusively to NSSF's work in keeping our industry's businesses, especially retailers and ranges, open as "essential" as thousands of other businesses of all shapes and sizes were forced to shutter in the wake of nationwide state shutdowns. This stranglehold on the economy finally seems to be showing signs of loosening, and as stay-at-home restrictions are slowly lifted, all those retailers and ranges that have seen exceptional sales are getting down to the business of getting those customers—tens of thousands of whom are first-time gun purchasers—back to their stores and onto their ranges for training, accessory and ammunition purchases and some much-needed fun.
NSSF conducted an anonymous survey of our manufacturer and distributor members to assist them through the pandemic. The findings were encouraging and it's clear our industry is persevering during these tough times. We are hearing that the wholesale/distributor sector has remained responsive to a rapidly and often changing landscape during the pandemic, and retailers have told us that maintaining a strong relationship with you has been critical to keeping the supply chain moving. Some have also noted that discounts offered for cash-up-front payments have helped to keep shelves stocked and consumers coming through the doors in a steady stream because they know product is available.
While industry members responded that inventory levels remain about the same or slightly lower than before the COVID-19 outbreak, a larger challenge appears to be the ability of member companies obtaining component parts and supplies. As this is a critical time for the entire country and the industry, NSSF applauds the manufacturers, distributors, retailers and ranges on the front lines of our industry and stands ready to continue working to help our members provide safety and security for Americans. Read the full survey here.
Though the many moving parts of the current public health situation will continue to be headline grabbers for the foreseeable future, the beast that is politics is competing for attention and unfurling its "The show must go on!" banner. Here's a look at the issues of the last 30 days affecting NASGW members and your clients.
Around the States
California
Lawful firearm owners in California wishing to buy ammunition may experience severe whiplash. The U.S. Court of Appeals for the Ninth Circuit issued a stay of the district court's earlier injunction blocking implementation of the Proposition 63 voter-approved ammunition background checks law in the Golden State. Democratic Governor Gavin Newsom and Attorney General Xavier Becerra made the announcement May 14, meaning ammunition background checks in California are still required and will remain so while the appellate court deliberates the district court's injunction. U.S. District Judge Roger Benitez issued the preliminary injunction originally halting the "onerous and convoluted" ammo background check requirement.
The original case challenging the ammunition background check law was brought by the California Rifle and Pistol Association and six-time Olympic medalist shooter Kim Rhode. Proposition 63 also prohibits the possession of "high-capacity" magazines holding more than 10 rounds, and Judge Benitez ruled that ban to be unconstitutional, but it was later stayed upon appeal. NSSF filed an amicus brief in the magazine ban case. Judge Benitiz didn't mince words in his decision, writing, "California's new ammunition background check law misfires, and the Second Amendment rights of California citizens have been gravely injured. Criminals, tyrants and terrorists don't do background checks." NSSF expects this to be appealed, but as of this writing, the Attorney General's office hasn't indicated an appeal was pending.
Ammunition purchasing isn't the only problem for California citizens. California lawmakers only receive pay if they pass a budget by June 15, so they're back in Sacramento debating gun control, not budgets, with the Assembly Committee on Public Safety holding hearings in late May for bills designed to further limit Second Amendment rights.
AB 2362, if passed, would give the state Department of Justice the ability to fine FFLs $1,000 to $3,000 for even minor violations, including not putting up a warning poster in an appropriate place or using last year's warning tag instead of the current year's tag. AB 2847 was also heard and, if passed, would eliminate the dual placement microstamping requirement in lieu of a single placement microstamping requirement. Despite requiring unworkable technology, the bill would also require the DOJ to remove three firearms from the handgun roster for every new addition. No explanation has been offered, including which firearms will be removed, what authority decides what firearms will be removed, what the removal criteria are and what criteria will be used to determine what firearms on the roster will no longer be safe? NSSF's Government Relations – State Affairs team will be testifying virtually against these bills Tuesday and will keep you updated.
Louisiana
Louisiana state Rep. Blake Miguez (R-Erath), working with NSSF, introduced HB 781 to prohibit government officials from ordering the closure of firearm and ammunition businesses during declared emergencies or disasters. The bill classifies industry members as "essential businesses and operations for the purposes of safety and security."
Current Louisiana law explicitly authorizes the governor, parish presidents and municipalities to "suspend or limit the sale … of firearms" during a declared emergency or disaster. HB 781 appropriately strikes this unconstitutional provision and replaces it with protections for firearm and ammunition "manufacturers, distributors, wholesalers, suppliers, and retailers."
Maryland
Maryland's Gov. Larry Hogan vetoed two antigun bills NSSF opposed that would have required private sales or permanent transfers of long guns to be facilitated by an FFL.
Massachusetts
Massachusetts Republican Gov. Charlie Baker said the Bay State's forced closure of firearm retailers is "temporary" and claims it doesn't impinge on rights any more than background checks or waiting periods. Of course, background checks are immediate and waiting periods are not indefinite. NSSF contends, in an amicus brief, that Gov. Baker was denying the ability for the Commonwealth's citizens to lawfully obtain firearms if they cannot approach a gun counter to make a purchase. Lawyers for Gov. Baker argued rights must yield to emergency actions to protect public health, invoking the 1902 yellow fever epidemic, yet they don't argue how firearm retailers cannot abide by CDC social distancing guidelines like that of liquor, hardware and convenience stores.
Turns out, Massachusetts citizens weren't fond of Gov. Baker's unconstitutional closure of gun stores. A federal judge ordered firearm retailers to be opened by appointment late in May and now "sales are through the roof," according to one report. One store owner said he was "crazy busy," possibly the busiest he's been in over five years of business. The judge limited customers to just four per hour. Norman Emond, Jr., owner of The Gun Rack in Turner Falls, Massachusetts, said he was seeing as many as a hundred customers an hour in the three and half weeks preceding the governor's mandated closures. Emond, who services local police departments, anticipated the ban would come.
Minnesota
While many legislatures around the country have postponed sessions due to COVID-19, Minnesota's regular session continued and adjourned early the third week in May. NSSF worked throughout the session to halt multiple attempts on the part of state House of Representatives Democratic-Farmer-Laborer members to further restrict the use of traditional lead ammunition. NSSF was successful in doing so as those anti-lead ammunition bills failed to pass before the end of session. It is likely that legislative leaders and Democratic Gov. Tim Walz will call a special session for June. Should that happen, NSSF will continue to be there to look out for the interests of our industry.
New Jersey
New Jersey Democratic Gov. Phil Murphy is reopening gun ranges after facing court action over his continued closure order in the Garden State. The Association of New Jersey Rifle & Pistol Clubs filed a federal lawsuit seeking to open outdoor ranges first and is reportedly pursuing a separate suit to open indoor ranges. Gov. Murphy allowed parks, tennis courts and golf courses to open for outdoor recreation but hasn't budged on gun ranges. Attorneys for the association claim the right to keep and bear arms includes the right to train with those arms. Gov. Murphy previously said he "wasn't thinking of the Bill of Rights" when he imposed his emergency restrictions and closed businesses and denied New Jersey residents the ability to buy firearms.
New Mexico
New Mexico's Democratic Gov. Michelle Lujan Grisham retreated from her dug-in position on insisting gun stores and ranges remain closed under her emergency order. NSSF filed an amicus brief in support of the retailer plaintiffs in the Aragon v. Grisham case, a motion seeking a temporary restraining order and preliminary injunction. When faced with a legal certainty her order wouldn't pass constitutional muster, the governor amended the order for firearm retailers and ranges to operate by appointment only and conduct firearm transfers. NSSF continues to urge all firearm businesses to operate within CDC guidelines and practice social distancing.
North Carolina
NSSF, along with the NRA and the North Carolina Rifle & Pistol Association, is working to repeal North Carolina's outdated and burdensome "pistol purchase permit" law. Under this law, law-abiding residents are required to acquire a permit from their local sheriff in order to lawfully purchase a handgun at retail or from a private seller. Law-abiding citizens should be able to lawfully purchase a handgun from an FFL without having to receive permission from their local sheriff first.
Pennsylvania
Pittsburgh attorneys appealed a judge's order striking down three gun control ordinances passed in 2018. Pittsburgh attempted and lost a similar gun control scheme at the state Supreme Court in 1993.
Virginia
Democratic Gov. Ralph Northam's Secretary of Public Safety and Homeland Security, Brian Moran, participated in a podcast alongside a gun control group and vowed to push numerous antigun bills before the Virginia General Assembly in the 2021 legislative session. As part of the legislative issues, Sec. Moran supports a ban on "high-powered semiautomatic rifles," "high-capacity" magazines and expanding background checks—again. The gun-control advocate also stated the following issues they would like to see addressed: safe storage of firearms, open and concealed carry and permit to purchase.
In some good news, Gov. Northam was dealt a blow by a Commonwealth judge who ruled a gun range was unlawfully forced to close by the governor's coronavirus emergency order. Gov. Northam issued a stay-at-home order, shuttering businesses, including gun ranges. SafeSide Tactical gun range, along with a handful of pro-Second Amendment groups, sued stating the order violated Second Amendment rights. Lynchburg Circuit Judge F. Patrick Yeatts ruled in favor of SafeSide Tactical, stating Gov. Northam did not have the authority to shut the range down and saying "[T]he Second Amendment superseded the governor's emergency authority." The ruling was limited to SafeSide Tactical but sets precedent for additional indoor shooting range operators in Virginia looking to reopen.
Despite that ruling, Gov. Northam went at it again. As the state began to reopen businesses in May, he included indoor shooting ranges, but then reversed that decision by giving localities in some parts of Virginia the authority to require some businesses remain closed until the end of May. NSSF's Mark Oliva told the Washington Free Beacon, "The judge ruled in the Lynchburg range case [SafeSide Tactical] that the governor did not have the authority to supersede the Virginia Constitution or the U.S. Constitution and deny Virginians the ability to exercise their Second Amendment rights. The supremacy of the U.S. Constitution is clear." Gov. Northam's reversal announcement could affect gun ranges located in the city of Richmond, as well as those in Accomack, Arlington, Fairfax, Loudoun and Prince William counties.
President Donald Trump doesn't think Gov. Northam's recent gun control push is small potatoes. At a press event to speak about farm relief, the President followed an appearance of a Virginia potato farmer saying, "We're going after Virginia, with your crazy governor. We're going after Virginia. They want to take your Second Amendment away, you know that. You'll have nobody guarding your potatoes." President Trump was referring to the raft of gun control laws signed by Gov. Northam. The only legislation the governor didn't achieve was a ban and proposed seizure of modern sporting rifles. Gun control groups and state officials already discussed targeting the commonly-owned firearms among other ideas in the next legislative session.
Washington, D.C.
The only federally licensed firearm dealer in Washington, D.C., called it quits, so the Metro Police Department is stepping in for the time being. It's not an ideal situation, NSSF's Larry Keane told The Washington Post, but provides an interim solution. Charles Sykes walked away after he became too overwhelmed with business demands due to the gun boom. D.C. Mayor Muriel Bowser announced the decision after facing the realization that with no FFL to provide for the lawful purchase of firearms, the District could be hit with a lawsuit in violation of the Second Amendment. The city said it is looking for someone to assume duties.
Federal Happenings
April Gun Sales Record-Setting
The April 2020 NSSF-adjusted National Instant Criminal Background Check System (NICS) for gun sales shattered records with a figure of 1,678,223, an increase of 69.1 percent over one year ago. NSSF's Mark Oliva told Fox Business, "This shows us there is continued appetite among Americans to be able to provide for their own safety during times of uncertainty."
NSSF Honors Senator Capito as Legislator of the Year
NSSF recognized U.S. Sen. Shelley Moore Capito (R-W. Va.) as the 2019 Legislator of the Year. The honor was given for her unwavering commitment to protect one of our nation's most cherished traditions and for fighting to uphold Constitutional rights. Sen. Capito sponsored the bipartisan Target Practice and Marksmanship Training Support Act, S. 94, providing states with greater flexibility to use Pittman-Robertson funds derived from excise taxes paid by firearm and ammunition manufacturers for the development and maintenance of public shooting ranges. The "Range Bill" paved the way for increased safe recreational target shooting opportunities after it was enacted. Sen. Capito also championed efforts to ensure that the National Instant Criminal Background Check System (NICS) is adequately funded to provide quality customer service to firearm retailers.
Senators Seek 3D-Printed Firearm Ban—Again
Fifteen U.S. Senators led by Sen. Richard Blumenthal (D-Conn.) are introducing legislation that would require unfinished firearm parts to be serialized and tracked by ATF. Similar to Sen. Blumenthal's 2018 legislation that failed to go anywhere, it would treat 3D-printed and unfinished 80-percent receivers as firearms, requiring background checks for those who purchase them and build at home, which has always been legal. No indication was given as to what the standard would be for when a block of metal becomes a firearm. Currently, the ATF classifies firearms completed to only 80 percent as not legally a firearm, and hobbyists can complete the final 20 percent independently.
U.S. Sen. John Cornyn (R-Texas) confirmed late in May that he wasn't in favor of expanding gun control laws sought by Sen. Blumenthal through his newly introduced Untraceable Firearms Act of 2020, S. 3743. Sen. Cornyn was quoted out of context in a Politico article, making it appear he could support the legislation. Sen. Cornyn's staff told Breitbart he "opposes Democrats' pressure for more gun control. He supports the laws as they are, differentiating between kits with 100-percent complete parts—included receivers—and kits containing parts that are only 80-percent complete." NSSF does not support expanding background checks to unfinished parts for self-built firearms that have always been legal for law-abiding Americans.
U.S. Supreme Court Dismisses New York Gun Case
The U.S. Supreme Court ruled that the New York State Rifle & Pistol Association v. City of New York Second Amendment challenge to the city's onerous law restricting the ability to travel with a licensed and unloaded handgun to outside of the city is moot. While the case was before the Supreme Court, New York state and the city changed the law at issue. The court remanded the case for further proceedings.
Justice Samuel Alito, joined by Justices Clarence Thomas and Neil Gorsuch, dissented, saying the case is not moot and that the Court was allowing its docket to "be manipulated in a way that should not be countenanced." Justice Alito said the city was violating the Second Amendment. Justice Brett Kavanaugh, while agreeing the case was moot, shared Justice Alito's concern that some federal and state courts may not be properly applying the Heller and McDonald rulings and that the Court should address that issue soon.
A day after punting on the New York case, 10 Second Amendment-related cases were distributed for conference, including two for which NSSF filed amicus briefs in support. Those are Mance v. Barr, addressing the ability to buy handguns across state lines, and Worman v. Healey, challenging Massachusetts' ban on modern sporting rifles.
Army Corps of Engineers Proposes Rule Allowing Guns
NSSF offered strong support to the Army Corps of Engineers' proposal to allow firearms on Corps-managed lands and waters. The rule would have those lands and waters conform to local state firearm laws, instead of the outright ban currently in place. NSSF said the new rule would provide legal consistency throughout states and would also create parity with the laws and regulations that govern the administration of the majority of state and federal public lands. NSSF noted a similar move was made by the National Park Service in 2009 and "this did not result in increased poaching, violent crime, negatively impact recreational shooting, or lead to other detrimental outcomes. In fact, the National Park System saw a 12-percent reduction in violent crime between 2008 and 2011."
Canada Bans Modern Sporting Rifles
Canadian Prime Minister Justin Trudeau announced an immediate nationwide ban on buying, selling, trading and possession of so-called "assault weapons." The order was passed by an "Order in Council," essentially the Canadian version of a Cabinet, which detailed 1,500 models. Disposal of those modern sporting rifles by Canadians will take place over a two-year amnesty period, during which Prime Minister Trudeau said Canadians will be compensated by the government and those rifles being dispossessed would be eligible for export after a proper export license is obtained. The move comes after a murderer killed 22 people in Nova Scotia. The murderer possessed two semiautomatic rifles and several semiautomatic pistols used during his crimes. Media acknowledged the ban wouldn't have stopped him, as it is widely reported he was prohibited from possessing a firearm due to a previous assault conviction. Canada previously had a long-gun registry, which was an abject failure and abandoned.
Senators Warn Banks Not to Use Recovery Funds to Starve Gun Businesses
U.S. Senators are warning big banks not to use the recent pandemic recovery funds as a bludgeon against industries they find out of fashion, a move NSSF strongly supports. U.S. Sen. Kevin Cramer (R-N.D.), along with 18 additional senators, authored a letter to Secretary of the Treasury Steve Mnuchin, Administrator of the Small Business Administration Jovita Carranza, and Jerome Powell, Chairman of the Federal Reserve, warning them not just that this could happen, but they fully expect it to happen. That's because they have seen it before. NSSF supported this effort and also supports Sen. Cramer's Freedom Financing Act, S. 821, and Congressman Roger Williams' (R-Texas) companion bill, H.R. 2079, which would prevent financial institutions from accessing taxpayer-subsidized federal programs that allow them to survive and prosper when they are at the same time denying banking services to lawful industries.
NSSF Urges Congress for Pandemic Reopening Business Protections
NSSF's Senior Vice President and General Counsel Larry Keane sent a letter to leadership in both the U.S. House of Representatives and U.S. Senate urging Congress to act and support limited liability protection for the nation's business community in the next COVID-19 (coronavirus) relief package. Keane noted the industry was listed as critical essential infrastructure and businesses took extraordinary steps to comply with and exceed CDC guidelines to protect employees and customers. Keane warned that unwarranted lawsuits risk the businesses that acted in good faith to meet essential needs as being designated as bad actors. NSSF supports efforts to provide businesses who have acted in good faith with targeted and limited safe harbors.
President Trump Withdraws ATF Nomination
President Donald Trump withdrew his nomination of Chuck Canterbury to lead the Bureau of Alcohol, Tobacco, Firearms, and Explosives (ATF). Canterbury, the former president of the Fraternal Order of Police, was nominated last year and faced headwinds from U.S. senators concerned about some of his statements regarding the Second Amendment. The ATF has only had one Senate-confirmed director, B. Todd Jones, nominated by President Barack Obama. Jones resigned his post in 2015. Since, the position has been filled by Acting Directors. Currently, the ATF is led by Acting Director Regina Lombardo, who assumed the post in 2019 after being appointed by Attorney General William Barr, when Acting Director Thomas Brandon retired.
News from NSSF
NSSF's Project ChildSafe® Launches New Safety Tools
NSSF launched Project ChildSafe in 1999 and has since provided more than 38 million free firearm safety kits and gun locks to firearm owners through partnerships with local law enforcement agencies. In response to the surge in firearm sales during the coronavirus pandemic—many of which have been to first-time buyers—NSSF created a new infographic for prospective gun buyers to use when considering purchases. NSSF also released a "Firearm Storage and Safety Assessment" quiz for new buyers to test their knowledge. NSSF President and CEO Joe Bartozzi touted the resources, saying, "Our industry is seeing record-breaking sales in the midst of the COVID-19 pandemic, with a large percentage of these consumers being first-time gun buyers. We want to be sure these new gun owners have as much information as possible about how to handle, use and store firearms safely and responsibly."
Join the Gun Owners Care Campaign
With American gun owners increasingly the target of efforts to shame and cast aspersions simply for exercising their constitutional right to own a firearm, NSSF has launched the Gun Owners CareSM program. This initiative works to educate the public about the concern law-abiding gun owners have for their neighbors and communities. Members of the firearm-owning community deserve respect for being good, concerned citizens and proud defenders of a unique American heritage, and the Gun Owners Care initiative will emphasize those efforts and successes. We invite all industry members and firearm owners to join now and support this critical initiative.
Download NSSF's Real Solutions, Safer Communities Toolkit
NSSF's Real Solutions. Safer Communities.SM Industry Toolkit is available for members of the firearm industry for download. Industry members are encouraged to use the ready-made materials in the toolkit to share on their social media, websites and printed materials with customers, supporters, employees and stakeholders. NSSF's Real Solutions campaign is a member-supported initiative that includes several firearm safety programs that have proven effective at reducing the criminal misuse of firearms and safeguarding firearms from prohibited individuals and those who should not possess them.