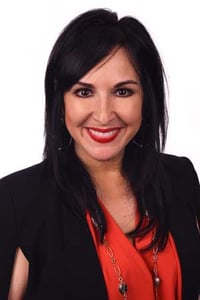 In my 26 years in the wholesale business, it has been a blessing to be surrounded by such brilliant people. I'm very fortunate to have an amazing team that makes it all work. Bringing together all the different skill sets and perspectives helps us all stay motivated and makes each one of us better. I'm so lucky to work with them, and their enthusiasm inspires me. As I begin my journey leading our association, I'm also looking forward to being a more significant part of the team at NASGW in much the same way. Our board of directors and staff have worked together to accomplish some big things in the last few years, and I'm excited to see how everyone involved is motivated to help our members strengthen their commitment to two-step distribution. The progress that NASGW has made in the last few years is an excellent example of how teamwork makes the dream work.
The team at NASGW has already turned its attention to the 2019 Expo. Last week they were in Orlando for the site visit to start solidifying plans for our return in October. This year's Expo will be held at the Gaylord Palms Resort and Convention Center. This location will conveniently host all events, meetings, and of course, the Expo show floor. For those of you who like to get out and explore the area amenities, the Gaylord Palms is located just minutes from the Disney theme parks, numerous golf courses, great restaurants, and of course the city of Orlando. Our team is working on some discounted daily rates to Disney World, and you can always stick around a few extra days and create a family trip on the back end. As for the Expo itself, we have some exciting changes in store for you all that we can't wait to share as we continue to dial in the details. We know how vital your week at the NASGW Expo is to each of your businesses and we are continuing to make improvements to help you get the most out of your time with us. We know that this year's show will be better than the last and we can't wait to see you all in Florida.
As we continue to move further into 2019, don't hesitate to lean on our team at NASGW if you need anything. Whether you are joining NASGW in Germany for the 2019 IWA Classic, planning your visit to the NASGW Expo, thinking about exploring how SCOPE™ can help your business, or just looking to get more involved, they are here for you and ready to help. This is our Wholesale Commitment to our members.
Until next time,

Laurie Aronson
NASGW Chairwoman