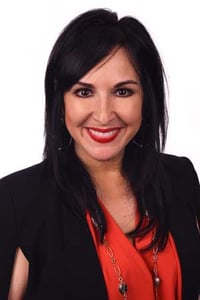 My oldest daughter just graduated from Tulane University and we took a family vacation to Italy to celebrate before she moves on to the next important phase of her life — the real world.
As I sat down to write this column halfway between Florence and Siena, I was reflecting on this past Memorial Day weekend and how so many of us have celebrated with family gatherings, vacations, and special events. As I grabbed a few rare minutes of quiet time, I started contemplating what Memorial Day actually means. No sooner did our driver ask if we'd like to make a stop along the way to visit the Florence American Memorial Cemetery. I can't make this up. True story.
Within minutes, we veered off the windy highway and pulled into one of the most beautiful memorial sites I have ever seen.It was perfectly situated along the lush countryside of Italy. 6,000 soldiers, which includes 1,800 unknown, were buried along this hillside. They represented American soldiers from WWII who died in Italy. It was obviously a special enough place that the driver knew we would be interested, although it was not part of our original sightseeing plan. It turned out to be the ideal stop before we immersed ourselves in the Italian wine country.
Being in Europe, I also couldn't help to be reminded of the success NASGW had at this year's IWA Outdoor Classic. NASGW's participation in this show is opening doors for our members in a variety of ways and also opening doors to bring new wholesalers to our Expo in October. Two-step distribution is creating opportunities for businesses on both sides of the ocean. NASGW's mission has always been to bring buyers and sellers together. We are excited to be making that happen on an international level, and we hope to expand these connections for more of our members.
To all of our U.S. based manufacturer members, we hope that you are considering joining us in Germany next year at the 2020 IWA Outdoor Classic. Our first year offering a NASGW collaborative booth was a huge success, and we learned a lot about the process. Our members who participated wouldn't have been able to attend without this opportunity, and the connections made were outstanding. If you are looking to expand your distribution overseas, the IWA Outdoor Classic is a can't miss event.
To all of our International Wholesale members, we hope that you have taken the time to get registered for this year's Expo in Orlando. The NASGW Expo is the one show each year that provides you access to the majority of shooting sports industry manufacturers in a business focused setting. You couldn't have a more productive event to build and foster relationships with American manufacturers. It's a can't miss event.
Speaking of the NASGW Expo, registration is currently open, and we can't encourage you enough make your plans to join us in Orlando. We've made some big changes and continue to work on a few opportunities for our manufacturer members to gain more exposure. To learn more about this year's Expo and get registered, visit nasgwexpo.org. We hope to see you all in October.
As I wrap up my travels and prepare to head back to the States, I lift up my glass of Italian Chianti and say, "Thank You" to all who have served our great country. Freedom isn't free and we are indebted to you.
I sincerely hope that all of you enjoyed a special holiday weekend with friends and family and memories.
Saluti,

Laurie Aronson
NASGW Chairwoman