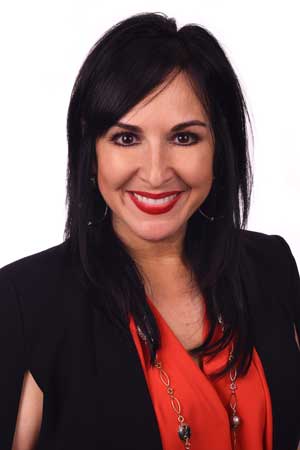 Our industry is actually small. We're powerful, but we're small. Outsiders to the industry know us as a force to be reckoned with, but the insiders recognize the fact that we must stick together to make things happen and that we rely on everyone's participation to accomplish our goals because of our small size. That's OK though. We get our business done inside of the trade so that we are prepared to introduce our products outside to the marketplace.
I frequently share stories and experiences about our industry and the wonderful people in it after I've traveled to a trade show or perhaps a customer visit. Business associates and friends are often amazed by the corporate executives and industry "elite" – from customers to vendors - that we have the opportunity to meet, travel, or socialize with. Most of us inside the firearms industry don't think twice about it; we are accustomed to sitting face-to-face with these people, all of whom we consider to be dear friends.
That in itself is one of the biggest benefits to being a member of the NASGW organization and our annual Expo. We have three days given to us to connect with fellow distributors, vendors, and other industry members… all in one place! We can accomplish so much during that week because of our unique size. It's like being amongst family members, but with the added benefit that you can pick and choose your "family" network.
The time is NOW to register for the 2019 NASGW Expo. Please don't wait to get your team signed up and your hotel rooms booked. The Expo will be held at the Gaylord Palms in Orlando, Florida which is a beautiful facility with lots to do and see around the area, including the Disney parks.
This year will be my first Expo as the Chairwoman of the association, and I couldn't be more excited. Each year after the Expo, our team evaluates the strengths and weaknesses of the previous show and listens to the feedback from our members. This year is no different, and you will notice several positive changes. Below are just a few:
With a renewed effort to improve networking opportunities, we have eliminated the Thursday night networking reception and replaced it with Wednesday and Thursday Happy Hours. They will be located on the show floor so you don't have to travel far to grab a beer or a much-needed glass of wine. We will have beverage stations located around the exhibit hall making it easier for people to attend and connect. Rather than trying to get our members to the networking reception, we are bringing the networking to you, twice.
You will also notice more common areas with seating and networking space. Too often we are needing to leave the show floor just to have a short meeting or conversation. Most areas will also enable you to re-charge your electronics.
No Range Day this year. With busy schedules and meetings on Tuesday before the shows begins, it was difficult for many of you to make it to Range Day. We feel certain that many of you will appreciate having another day for team meetings instead.
We have decided to unveil a new program at the show called the New Exhibitor Passport Program. It will provide incentives to our wholesaler members to visit participating exhibitors. This is an excellent way for our newer exhibitors to build more connections and increase their exposure within the industry. Wholesalers who visit all participating exhibitors will have the opportunity to win a paid package to next year's NASGW Expo for their company as well as individual prizes. Stay tuned for more details and participation information.
I would also like to personally invite each end every one of you to our Tuesday evening Appreciation Dinner. This event is a great time for fellowship, inspiration, and a way for all of us to share our appreciation for the partnerships we've built through NASGW. It's a great opportunity for us to say THANK YOU for being an NASGW member and for attending our Expo. We also recognize our manufacturer partners participating in the distribution channel with our annual Leadership Awards as well as the new, innovative products with our Caliber Awards. This year's speaker is sure to impress with an amazing story that you will not want to miss. But remember, the night is all about celebrating and appreciating YOU, our NASGW membership.
As you can see, we are adding some great new opportunities to this year's Expo, but one thing will never change, the importance of this event to the industry. The NASGW Expo is the best place to connect with industry decision-makers to plan sales for the upcoming year. Two-step distribution and this event is where the excitement of the shooting sports industry happens. We hope you will take the time to get registered soon and reserve your table for our Appreciation Dinner.
How lucky are we to feel at home surrounded by our fellow industry members during the week of NASGW in Orlando with Disney just steps away? Perhaps "these" family members won't need an afternoon nap or want to make another round on Space Mountain. Or maybe they will… Our family network is strong, so enjoy them.
Until Next Time,

Laurie Aronson
NASGW Chairwoman