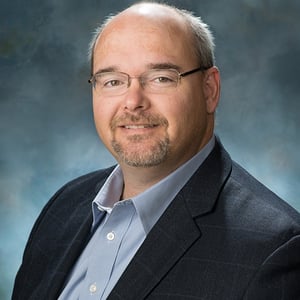 This week marks another important week in the Shooting Sports Industry, the 2018 NRA Annual Meetings & Exhibit in Dallas, Texas. This show is a bit different from the other big events like Shot Show and NASGW's Expo, as it is a consumer show. It is still a great opportunity to connect with others within the industry and talk about what is going on with each of our businesses. These relationships that we have all formed are what makes our industry so strong, and we appreciate organizations like the NRA, NSSF, and NASGW that bring us together as well as fight for our way of life.
NRA also provides a great opportunity for the NASGW Board of Directors to meet and discuss where things stand with our association. A big topic on our horizon is data. At NASGW, we understand the power of data within our industry. We know that informed decisions are better decisions. We see the need for a more inclusive way to measure inventory and sales within the wholesale channel. We know that two-step distribution is uniquely positioned to lead the way. So NASGW is doing just that in creating a program by members, for members. This program, called NASGW SCOPE™, is currently in development, and we are working diligently to get it to market as soon as possible!
If you are planning on being in Dallas for the NRA show, keep an eye out for Easton Kuboushek. He will be making the rounds to chat about SCOPE™ and how our members can take advantage of this great new tool.
As attacks on the 2nd Amendment continue, as margins grow increasingly tighter, as technology and data continue to evolve, we must evolve. We must work together too, with programs like SCOPE,™ to help all of us work smarter, more efficiently and make the right decisions for our businesses. As the tides rise, so will each of our vessels. We appreciate all the work that has gone into making SCOPE™ a reality, and look forward to bringing this tool to our NASGW members soon.
I look forward to seeing you all in Dallas and wish you all safe travels.
Until next time,

Brad Burney