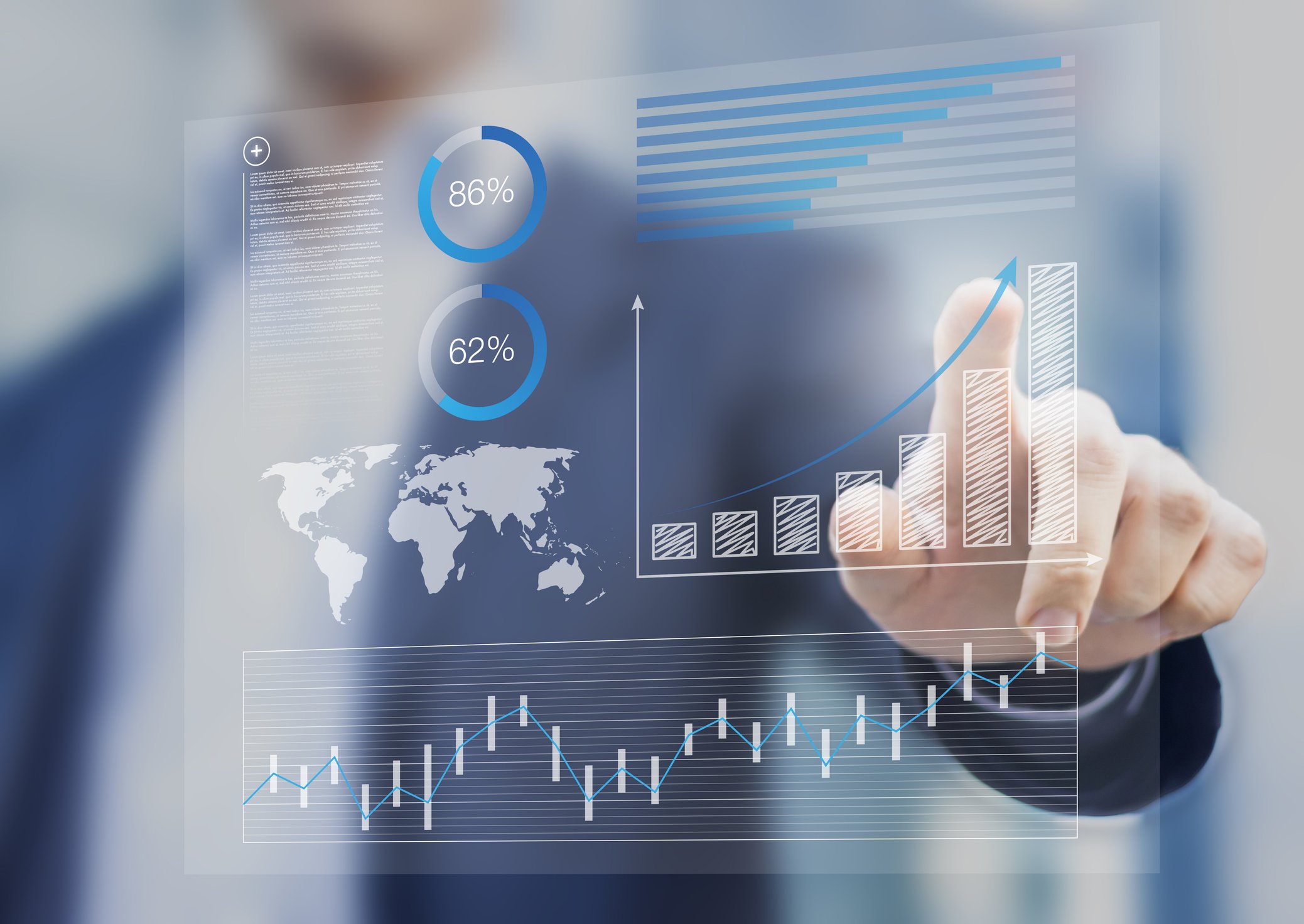 Since 2016, the National Association of Sporting Goods Wholesalers (NASGW) has been working to collect, standardize, and analyze industry data that strengthens shooting sports businesses through a project called SCOPE. It's been an exciting and collaborative process with manufacturers, distributors and retailers — and last week was an exciting leap forward for this effort. In two Launch Party Webinars, NASGW announced updates and additions to the SCOPE suite of tools, including SCOPE DLX, SCOPE CLX and SCOPE PLX.
One of the most exciting announcements was the unveiling of SCOPE DLX 2.0, an updated, more usable edition of SCOPE's original distribution management tool. Since its initial launch at the NASGW Expo in 2018, the data team has been taking feedback from association members on how to make it even more useful. Given this input, the Data Programs team got to work on the second iteration of SCOPE DLX.
What is SCOPE DLX 2.0?
SCOPE DLX (Distributor Link Exchange) is the most comprehensive sales and inventory database within the shooting sports industry. It allows manufacturers to easily see inventory levels for each of their products in their participating wholesalers' warehouses. On top of that, SCOPE DLX allows manufacturers to analyze distributor sales to dealers and compare those sales to the rest of the industry, by product type and caliber. This simplifies the reporting process for wholesalers and creates transparency, strengthening the wholesale partnership.
In any normal year, manufacturer members would use SCOPE for production planning, marketing, sales and reporting to leadership. But with production at a maximum, changes in our country's administration and an unexpected future, many of our members are seeing a new advantage with SCOPE: the ability to be among the first to know when the market shifts.
SCOPE DLX moves manufacturers to a higher level of sophistication when it comes to understanding and predicting the market. Here are the updates included SCOPE DLX 2.0 and how manufacturers in the shooting sports industry can take advantage of them as NASGW members.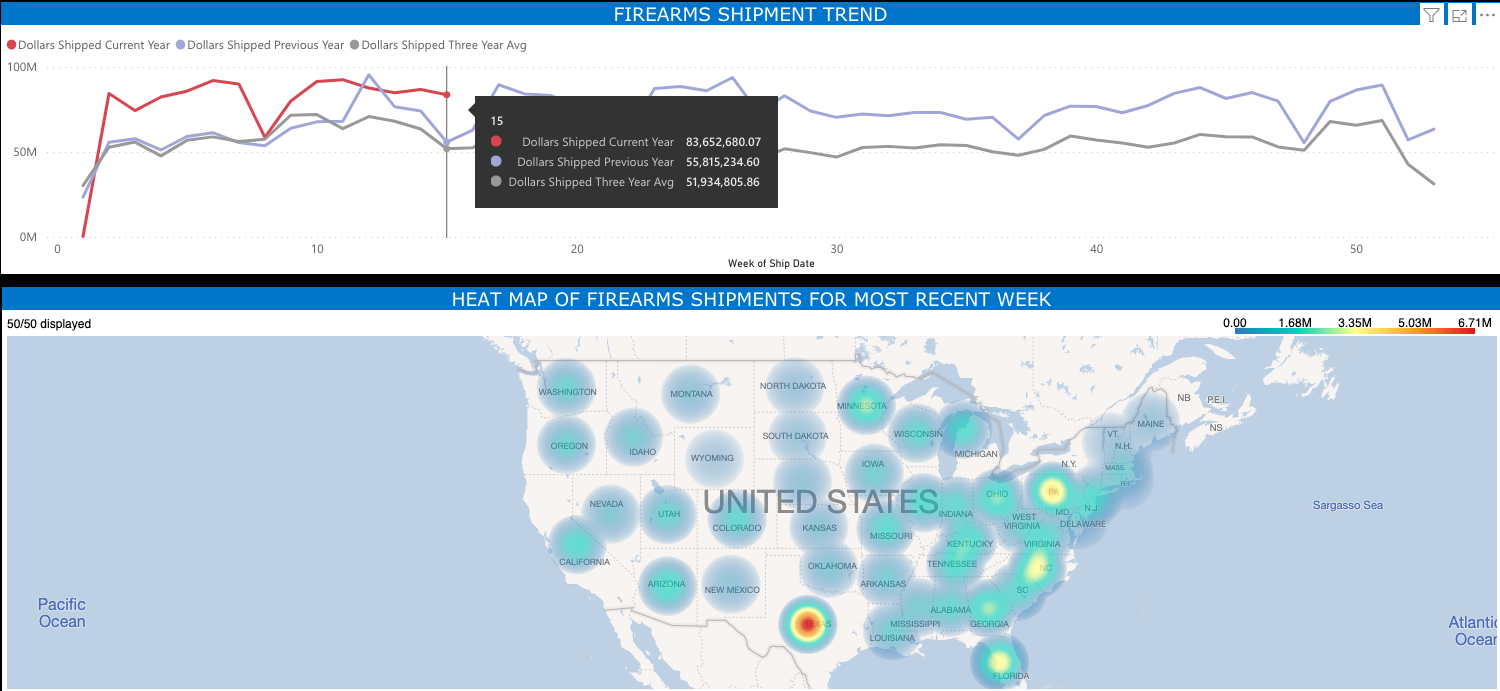 Enhanced User Experience With Power BI
With SCOPE DLX 2.0, the platform has transitioned to Microsoft Power BI, a powerful data visualization tool that will allow users to view shipment data in a variety of formats, from graphs to geographic heat maps. For those who understand data better through visuals, this is a very beneficial feature. Power BI also allows users to segment data more easily, digging deeper into insights offered by distributor data.
SCOPE CLX, NASGW's tool that aggregates sales data from retailers, is also on Power BI, making it easier and more intuitive for manufacturers to use both without having to learn multiple platforms.
Downloadable Data and Visuals
Another key feature that comes with switching to Power BI is the ability to download the aggregate data and visuals. This allows users to take the data collected in SCOPE DLX, extract it in a PivotTable or another type of spreadsheet and use it freely. Users can then input that data into their own business management platforms, offering even more ways to use the data collected by distributors.
More Accurate Data and Enhanced Tagging
Based on user feedback, the tagging of products has also been enhanced to make it more accurate. For example, some categories like ammunition have been simplified, while other categories like firearms have been broken out to become more detailed, now including MSRs, SBRs and more. These enhancements align with SCOPE's mission to maintain the highest standard of quality for its data.
Start Taking Advantage of SCOPE
The SCOPE Suite of tools is key to elevating the overall shooting sports industry and moving us all forward into a data-centric era. The more manufacturers, distributors and retailers that participate in SCOPE, the more accurate the data will be. That's why it's in all members' best interest to encourage their industry partners to participate. With SCOPE, we can all advance the industry and become better at what we do.
Visit the Manufacturers page for more information, or to set up a discovery call for a tour of this newly updated data management tool.