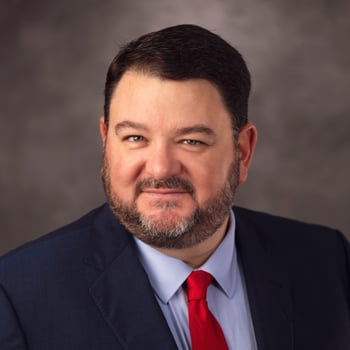 As I write this I am traveling in the southeastern part of the U.S. with some personal activities and some business related things as well. First, I was able to spend time with my second son who lives in Tampa Bay, Florida. We explored some of the local cuisine and we had a chance to watch the Super Bowl together. (Nice work Chiefs!)

I was also able to finally see the place he calls home these days, a house he rents with three friends. It's so fun to watch your kids grow up and experience "adult" things. I never dreamed of living in a big city while growing up on the family farm in North Dakota. He can't possibly imagine growing up and living on a farm. Rather remarkable transformation in thought processes in just a generation.

Times change.

It's also been fun experiencing the very real climate changes as I travel northward from Florida. It's always amazing to me that in just a matter of a few hours of driving you can find yourself in a whole new world. It was 75 degrees and sunny in southern Georgia one day. When I ventured further north into Alabama, temperatures were in the 60's with the forecast promising some challenging winter conditions before my return to Kansas late in the week. Meanwhile, in the town I grew up in in North Dakota, they woke up to temperatures below zero. No thank you!

I absolutely know why people live in the south, because it's pretty hard to beat the weather, which impacts your ability to be outside frequently, and frankly, even the kind of employment opportunities available to you. A 50-degree day in Tampa is frigid, while in North Dakota you break out the t-shirts and shorts and go dance in the mud puddles.

When you're in a car by yourself for the equivalent of about 28 hours over the course of a week, it gives you a chance to think about a lot of things.

One of the more poignant things I've been knocking around as I drive are some thought provoking comments shared with me by my friend Chris Dolnack of the NSSF. We were talking about the critical importance of in-person interaction and how technology, while in many ways a blessing, can sometimes get in the way of a core human need to have personal and meaningful relationships. Sometimes we fail to make a point of getting together to share what's happening in our lives. And it matters.

Chris referenced the fact that people walk away from relationships (read here: business, friends, family) for two key reasons…
They don't feel valued.
They feel like someone is taking advantage of them.
I'd like you to think about those two things in relation to your interactions with family and friends. Now think about those things in relation to your business partnerships with clients or suppliers. Do you value the people you do business with? Do they know it? Have you told them lately? In what ways do you let your business partners, colleagues or employees know that they are a valuable part of your life and not just someone being used so that you or your company can gain an advantage of some sort.

I promise you, the people you are working with will have some patience, but it won't last forever. I'd encourage you to never let it get to that point. Tell the people that you know that they are important. Tell them you appreciate what they do with or for you. Show them you are getting a great value from that relationship and show them, even if in some small way, that you are definitely not taking advantage of them. If you're feeling especially ambitious, send them a hand-written note or a card. You'll benefit. They'll feel the love. And your businesses and relationships will thrive.
Until next time,


Kenyon Gleason
NASGW President