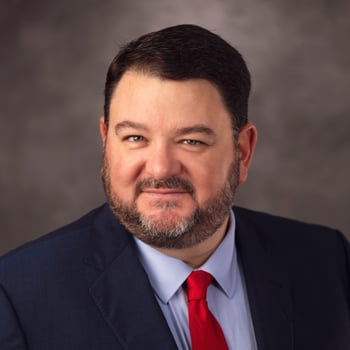 I attended the Kansas City Symphony Orchestra a couple weeks ago. It was incredible.

Admittedly, I am not a big classical music fanatic. But I'd rather listen to classical than some of the screechy and screamy things some consider to be music today. I admire the talent it takes to create any music, and the lyrical work necessary to tell a story. But you like what you like, I guess.Generally, I prefer country music or some traditional rock and roll. In my humble opinion, the music of the 70's and 80's was, and remains, way better than most of the music out there today. Therefore, the "classic hits" station in Topeka, Kansas, is what's on in my vehicle most often. I suppose that makes me classic as well, though I don't think I've reached the classical level just yet, because don't you have to be a bit dusty for that to be true?
It has been a long time, maybe 15 or more years since I've had the opportunity to take in a symphony performance. On this recent occasion, it was date night with Mrs. Gleason. Overall, the concert and dinner before it, made for a wonderful evening in Kansas City. And it's not going to be 15 years before I do it again.
As I sat there, listened and watched this incredible spectacle, I marveled at how amazing it is that so many different people, with so many different instruments, can make it all come together in a beautiful collection of sounds. On their own, the musicians with their instruments can sound wonderful. But when around 100 individual sounds are blended together, it rises to an entirely different plateau.
It made me consider our work lives and our companies and the industry we represent. There are a lot of companies out there doing amazing things. There are some individuals contributing unique and standout achievements, much like the award-winning 27-year-old concert pianist who performed during part of the symphony, or the superb oboe player who had the audience standing in gratitude for his uncanny ability to bring incredible emotion to his playing. Watching the other members of the symphony was a study in dedication, devotion and sheer passion. You could plainly see their desire to meet the overall goal of the night… assure that roughly 1,800 people in the auditorium had the time of their lives. And we did.
The concert conductor, also a gifted and award-winning talent, brought together all these individuals, all these individual parts, into a cohesive and almost magical work of art. And that's the power of teamwork. That's the power of a cast of individuals working toward the same goal. And no matter how big or small a role each person played; without them something would have been missing.
So too it is with our workplaces and in our families and the activities we participate in outside of our work. None of it succeeds, nothing gets done, unless everyone plays their part, big or small.
We've shared with you all now for nearly a decade, that NASGW is going to do "big things." We've brought together talented people at our wholesale distributors and worked on strategic plans and initiatives to set and chart our course as an organization. This year, in the 70th year since we were first formed, we are going to continue to share the message through our VISION 70 campaign about the importance of people, and relationships, and the value gained when each of us takes part in the making of our shooting sports industry "music."
In partnership and in concert with our manufacturer members, our manufacturer rep group members, the sales and service entities who support our mission, our international wholesale and manufacturing supporters, and our friends in the industry media, we'll make even more music in the weeks, months and years ahead. NASGW is not a big organization, but we are big thinkers and we have extremely high levels of determination and tenacity.

When we all come together, when we bring our talents and ideas, when we work on the script and song sheet for the future of our industry, the music we make will be spectacular.

Thank you for what you do. Thanks for whatever role you play in making sure our industry thrives and finds success. Thank you for helping us to make great music. Thank you for being part of the symphony.
Until next time,


Kenyon Gleason
NASGW President