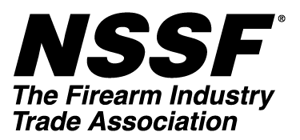 NSSF's Government Relations Team dedicates its time and resources to supporting legislation beneficial to our industry and fighting those bills that infringe on our rights to legally conduct business and compromise everyone's Second Amendment rights. Team members attend legislative hearings on the federal, state and local levels year-round across the nation, keeping their finger on the pulse of those issues affecting us.
As you might imagine, there's not much but next week's national elections on everyone's mind. Clearly, the country as a whole is holding its breath over dozens of issues that will be affected by the outcomes, not the least of which is gun control. We have just one thing to say about that: #GUNVOTE®.
Around the States
California
As expected, California Democratic Gov. Gavin Newsom signed AB 2847 and AB 2362 into law. NSSF worked for nearly two years to educate the legislature and governor on the dangers, inability to comply (AB 2847) and unconstitutionality of these new laws.
AB 2847 eliminates the dual placement microstamping requirement in lieu of a single placement requirement. Despite requiring unworkable technology, it also requires the California Department of Justice (DOJ) to remove three firearms from the handgun roster for every new addition without specifying which firearms are removed. The DOJ will be tasked with implementing this new law and drafting regulations. The industry can expect a long process with a high likelihood of litigation.
AB 2362 now gives the state DOJ the power to fine firearm retailers $1,000 to $3,000 per any infraction, including minor paperwork violations. NSSF warned that this authority could be abused and even incentivizes DOJ to fine retailers for revenue. With budgetary projections looking grim and increased discussions on cutting departmental budgets across the board, it's tough to see how the state DOJ doesn't see this as a potential revenue generator.
California's Democratic Attorney General is carrying the water for the Giffords' gun-control group with the announcement the state is suing the Bureau of Alcohol, Tobacco, Firearms and Explosives (ATF) for not regulating unfinished receivers and precursor parts as finished firearms. The ATF doesn't regulate 80-percent finished receivers as firearms. California Attorney General Becerra claims the decision is arbitrary and capricious. It is legal under federal law for hobbyists to build their own firearms for personal use. Attorney General Becerra hasn't proposed at what point a chunk of metal is considered a firearm, making his desire for a new definition impossible to enforce. California already requires personally assembled firearms to apply for a serial number through California's Department of Justice.
There was a smidgeon of good news from the state. U.S. District Court Judge Roger Benitez denied California Democratic Attorney General Xavier Becerra's motion to dismiss a lawsuit challenging the state's ban on modern sporting rifles as unconstitutional. The AG's office claimed the plaintiffs had no standing in Miller v Becerra, but Judge Benitez disagreed, writing, "The Court finds Plaintiffs have standing on all claims in large part flowing from the criminal penalties they could face." Those claims stem from California Penal Code 30600 that imposes a felony penalty of up to eight years for "… anyone who manufactures, distributes, imports, keeps for sale, offers for sale, or lends an 'assault weapon.' One who merely possesses an "assault weapon" in California is guilty of a misdemeanor… "The result is that any law-abiding citizen may lose his liberty, and (not ironically) his Second Amendment rights, as a result of exercising his constitutional right to keep and bear arms if the arm falls within the complicated legal definition of an 'assault weapon.' If ever the existence of a state statute had a chilling effect on the exercise of a constitutional right, this is it," Judge Benitez wrote.
Hawaii
Hawaii Democratic Gov. David Ige allowed two gun-control bills to become law in the Aloha State after choosing neither to veto nor sign the bills passed by the legislature. The first, House Bill 2744, will punish gunsmiths and firearm hobbyists with severe restrictions on certain unassembled firearm parts in an effort to ban home-built firearms, or so-called "ghost guns." The second bill, Senate Bill 3054, SD 2, requires individuals to notify the state if they permanently remove a firearm to a different state. That law would penalize lawful gun owners if they don't comply within five days. Neither law will have an effect on the criminal misuse of firearms in Hawaii because criminals do not register unassembled firearm parts they illegally obtain or notify the state if they illegally transfer a gun to someone else.
Illinois
Illinois residents are facing significant delays in obtaining their Firearm Ownership Identification Cards (FOID) in order to exercise their Second Amendment rights. The delay is so bad—in fact, more than 116 days, according to the Illinois State Police (ISP)—that the state is now facing more than a dozen lawsuits. The ISP was already facing extreme delays before a surge in FOID card applications in March, with the onset of the coronavirus pandemic. One of the lawsuits was filed by the Illinois State Rifle Association, which stated, "These delays have gone on long enough. We had hoped to avoid litigation, but at this moment, we have no choice." Republican state Rep. Dan Caulkins added, "This is a right, whether people like it or not. It's in the Bill of Rights and it is a fundamental right and you're denying these people their fundamental rights because you're delaying them."
Michigan
Michigan's state Supreme Court ruled that Democratic Gov. Gretchen Whitmer overstepped her authority to close businesses, including firearm retailers, and that the law she used to do it—the 1945 Emergency Powers of the Governor Act—is unconstitutional. The court also found that separate law, the 1976 Emergency Management Act, did not give the governor authority after April 30 to issue or renew any executive orders related to the COVID-19 pandemic after 28 days without approval from the state's legislature. Gov. Whitmer contends the restrictions will remain in effect while she appeals, for at least a 21-day period, and vowed to keep them in place through alternate sources of authority.
New Jersey
New Jersey's Democratic Gov. Phil Murphy tried to tax gun rights into oblivion again this year, and again he failed. Gov. Murphy's proposed antigun tax increases included raising the handgun purchasing permit fee 2,400 percent from $2 to $50; the cost of a firearm ID card by 1,900 percent from $5 to $100; the price of a handgun carry permit 7,900 percent from $50 to $400; the fee for a gun retail dealer license by 9,900 percent from $50 to $500; and the fee for a firearm manufacturer 900 percent from $150 to $1,500. Those were all non-starters, as they were in previous legislative sessions when Gov. Murphy proposed the punishing measures.
New Mexico
Albuquerque's City Council lost its most recent bid to bring gun control to the city. The city council considered imposing more gun control but ultimately voted down the proposals. Despite pressure from Democratic Mayor Tim Keller and antigun groups to approve the ordinances, a mandatory gun-storage requirement and a ban on lawful gun owners carrying firearms on city property, both were rejected by the council. City Councilor Trudy Jones voted against the measure, saying, "It seems strange we would put requirements on law-abiding citizens and yet we have criminals who have guns. We, the honest law-abiding citizens, would be in the same category if we would not comply."
Ohio
The Ohio Senate approved legislation that would prevent state and local governments from forcing firearm retailers to close during emergencies. Senate Bill 360, sponsored by Republican Senate President Larry Obhof, was fast-tracked through the chamber's legislative process and received bipartisan support for passage. NSSF testified in support of the legislation. Ohio's Republican Gov. Mike DeWine didn't attempt to close firearm businesses during the COVID pandemic, but Buckeye lawmakers watched the actions of neighboring states and are taking the preemptive action to ensure future politicians can't deny fundamental rights to Ohioans.
South Carolina
South Carolina's Republican Gov. Henry McMaster recently signed into law legislation that will make it easier for someone to try hunting. House Bill 3800, sponsored by state Rep. Bobby Cox and strongly supported by NSSF, builds on South Carolina's already successful apprentice hunting license. Currently, someone can purchase an apprentice hunting license that is valid for one year. The apprentice license allows someone to go hunting without having to undergo hunter education but must be under the supervision of a licensed hunter. H 3800 simply removes the one-year limit associated with the current apprentice hunting license. This allows a "try-before-you-buy" approach, ultimately allowing someone to purchase an apprentice hunting license more than one time if necessary. NSSF thanks Rep. Cox for his leadership in spearheading this important hunter-recruitment legislation and Gov. McMaster for signing it into law. The new law will take effect on Nov. 27, 2020.
Washington
The Washington State Attorney General's Office has issued an advisory opinion in response to a request from the Lewis County, Washington, Prosecuting Attorney to clarify whether federally licensed manufacturers, importers and retailers or "federally licensed gunsmiths" as that term in used in Washington State law as amened by I-594 ballot initiative requiring so-called universal background checks. The prosecuting attorney's letter was sent at NSSF's request. The advisory opinion is attached and is summarized as follows:
A person licensed as a "dealer" under 18 U.S.C. § 923(a) is a "federally licensed gunsmith" when engaged in the business of repairing or modifying firearms, and a person licensed as a "manufacturer" or an "importer" under 18 U.S.C. § 923(a) is a "federally licensed gunsmith" when engaged in the business of repairing or modifying firearms of the type he or she manufactures or imports at the premises where he or she is licensed to manufacture or import them.
In November 2014, Washington voters approved Initiative 594, which generally requires a background check whenever a person sells or transfers a firearm unless the transfer is expressly exempted. One such exception is a transfer to or from "[a] federally licensed gunsmith who receives a firearm solely for the purposes of service or repair, or the return of the firearm to its owner by the federally licensed gunsmith[.]"
However, the term "gunsmith" is not defined and there is no such thing as a "federally licensed gunsmith" under the Gun Control Act. In its advisory opinion the Washington State Attorney General's Office has interpreted the term "federally licensed gunsmiths" to include federally licensed dealers, manufacturers and importers provided they are engaged in the business of repairing or modifying firearms. In the case of a manufacturer and importer they must be engaged in the busines of repairing or modifying firearms "of the same type he or she manufactures" or "imports" at their premises listed on their license. The net result is that a Washington consumer may send their firearm to a dealer, manufacturer or importer to be repaired or serviced and receive it back without requiring a background check under Washington State law.
Washington, D.C.
The surge in gun buying isn't limited to traditional gun-friendly states. A WTOP reporter spoke with NSSF's Mark Oliva and found that gun buying is also climbing in Washington, D.C., and the surrounding suburbs, traditionally an area that supports strict gun control. The reasons for firearm purchases, though, are the same as everywhere else. People are concerned for their personal and family safety. Area firearm safety classes are filled and those attending are what's reflected in NSSF surveys. Today's gun buyers include more women and more African Americans. "It's a lot of people that are buying guns for the very first time — really, handling firearms for the very first time," said Drew Begley, of Virginia Arms Company in Manassas, Virginia. "Gun sales have seen a massive surge locally and across the country ever since COVID-19 became an everyday concern in mid-March."
Federal Happenings
Cease and Desist Letter Sent By ATF
NSSF is aware of the Cease and Desist letter sent by the Bureau of Alcohol, Tobacco, Firearms and Explosives (ATF) to Q LLC., notifying them that ATF has taken the position that the Q Honey Badger Pistol, which is equipped with a stabilizing arm brace, is a short-barreled rifle (SBR) regulated under the National Firearms Act (NFA). NSSF is reaching out to ATF to discuss this matter in light of prior guidance from ATF in January of 2015 that equipping a firearm with an arm brace does not alter the classification of the firearm.
Under the NFA, possession and sale of an unregistered SBR is a felony that carries a penalty of up to 10 years in prison, a fine of up to $10,000 per violation and they are subject to seizure and forfeiture. Given that ATF is asserting the Q Honey Badger is an SBR, NSSF advises all retailers to consult with their attorney and should consider refraining from selling Q Honey Badger Pistols, as well as the Q Sugar Fox and Mini Fix, which are referenced in the ATF letter, until ATF issues guidance and instructions to industry.
News from NSSF
#GUNVOTE 2020: Know Your Candidates
NSSF released its 2020 Congressional Report Card, grading every U.S. Representative and Senator on key priorities critical to the firearm and ammunition industry and Second Amendment rights of law-abiding citizens. NSSF awarded 17 U.S. Senators and 97 U.S. Representatives the highest rating of "A+."
SHOT Show 2021—Registration is Open!
With nearly 100 days remaining until the start of the 2021 SHOT Show, registration is now open. With everyone's health and safety being top of mind there will be no on-site registration this year. For information on registration and the show check out the latest SHOT Show Insider. This edition covers the latest webinar on the show's floor plan and traffic flow, a new feature from Otis technology, new registration information and five common questions we're fielding right now.
Ammunition Sales Up 139 Percent
Empty shelves at local gun stores hasn't been limited to just guns. It's meant a run on ammunition as well. 2020 has seen record-high gun sales, including to more than 5 million new first-time gun owners. NSSF President and CEO Joe Bartozzi spoke to the 2020 Gun Rights Policy Conference about the trends, including the 139-percent increase in ammunition sales in the first half of 2020 compared to last year. Bartozzi noted Americans' concerns about violence and civil unrest that have led to concerns about a "scarcity of goods and services" and "a lack of police involvement and protection" as primary drivers behind the buying surge. Bartozzi added, "2020 has been an incredible year for the sales of firearms and ammunition. We know for sure that 2020 being an election year, we'll see a bump in an election year, but this year is different. We're seeing a change in demographics we haven't seen in the past."
Concealed Carry Permits on the Rise
A new report shows the number of concealed-carry permit applications is rising, despite some states limiting Second Amendment rights during recent pandemic shutdowns. Permit holders for concealed firearms reached nearly 20 million, growing by at least seven-fold since 1999 when there were 2.7 million. Record-setting gun sales in 2020 have also revealed a diversifying gun-owning population, with women and minorities comprising large percentages of buyers. Data show handgun purchases are the most common among buyers, and reasons of personal protection drove sales. The trend of an increasingly diverse gun buyer is mirrored in those obtaining concealed carry permits too. Read Larry Keane's article here.
NSSF President and CEO Addresses GRPC
NSSF President and CEO Joe Bartozzi spoke via video message to the Gun Rights Policy Conference, offering his insights on the firearm industry in 2020 and what's ahead before Election Day. The year has been unlike any other with the coronavirus pandemic, civil unrest and record firearm sales, including more than 5 million first-time gun buyers. The Democratic Biden/Harris presidential ticket is the most stridently antigun presidential ticket in modern history and Bartozzi explained efforts to welcome new firearm owners and encourage them to be "gun voters." Bartozzi highlighted NSSF's #GUNVOTE campaign to educate voters. "Of all the guns sold to first-time buyers, 40 percent were sold to women, and personal protection was by far the main purpose-driver," Bartozzi explained.
NSSF Post-Election Webinars
NSSF is hosting two free post-election webinars two weeks after the election Nov. 3 election. Members are invited to tune in to hear from Patrick Rothwell, Managing Director, Government Relations–Federal Affairs on Nov. 16 at 1:00 p.m. ET, as he covers the impact of the election on Congress and federal legislation. Jake McGuigan, Managing Director, Government Relations - State Affairs, will discuss the change to state legislatures and governors' mansions that could affect the industry, on Nov. 17 at 1:00 p.m. ET. Register for one or both today. Register here for the Federal Affairs webinar Nov. 16. For the State Affairs webinar Nov. 17, register here.
Join the Gun Owners Care Campaign
With American gun owners increasingly the target of efforts to shame and cast aspersions simply for exercising their constitutional right to own a firearm, NSSF has launched the Gun Owners CareSM program. This initiative works to educate the public about the concern law-abiding gun owners have for their neighbors and communities. Members of the firearm-owning community deserve respect for being good, concerned citizens and proud defenders of a unique American heritage, and the Gun Owners Care initiative will emphasize those efforts and successes. We invite all industry members and firearm owners to join now and support this critical initiative.
Download NSSF's Real Solutions, Safer Communities Toolkit
NSSF's Real Solutions. Safer Communities.SM Industry Toolkit is available for members of the firearm industry for download. Industry members are encouraged to use the ready-made materials in the toolkit to share on their social media, websites and printed materials with customers, supporters, employees and stakeholders. NSSF's Real Solutions campaign is a member-supported initiative that includes several firearm safety programs that have proven effective at reducing the criminal misuse of firearms and safeguarding firearms from prohibited individuals and those who should not possess them.