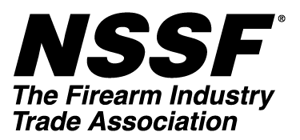 In Washington, D.C., President Joe Biden wrapped up another week last week with yet another White House announcement on his plans to address the rising crime surge in major cities across the country. And once again, his message focused on gun control instead of the criminals perpetrating illegal firearm crimes. The president's nominee to lead the Bureau of Alcohol, Tobacco, Firearms and Explosives (ATF), David Chipman, received a deadlocked 11-11 party line vote in the U.S. Senate Judiciary Committee, but Senate Majority Leader Chuck Schumer (D-N.Y.) can use procedural maneuvers to advance Chipman's nomination to the full Senate for a vote in the coming weeks. All eyes are watching a headful of senators for signs on how they may ultimately cast their vote. NSSF adamantly opposes Chipman's confirmation to lead the agency.
A thorough snapshot of state-level news is included below as states have wrapped up their legislative sessions as well, including Republican Texas Gov. Greg Abbott signing into law constitutional carry in the Lone Star State, Louisiana Gov. John Bel Edwards (D) vetoing permitless concealed carry in the Sportsman's Paradise and more. As always, the NSSF Government Relations Team we'll continue to keep tabs on various state and federal issues as required.
Here's June's round-up of what NASGW members should keep on their radar:
Around the States
California
The San Jose City Council unanimously passed an ordinance that mandates firearm retailers to record video of all firearm purchases within city limits. Retailers in the area will now have to capture audio in addition to video and retain both for 30 days and provide the information upon request from law enforcement. The mayor has vowed to pass gun control ordinances after horrific murders last month. Additionally, the city council will consider a litany of other gun control ordinances this summer including requiring gun owners to buy liability insurance and increased fees. California has a preemption law, but the statute isn't as strong as in other states and it remains to be seen if this ordinance will survive a legal challenge that's in the process of being filed. Also in the Sunshine State, thanks to the thousands of Californians who contacted their elected representatives in the Assembly and Senate, the NSSF-led coalition prevailed in killing AB 1223. The California Assembly failed to advance the bill from the floor essentially killing the bill this session. However, given the antigun supermajority makeup of the legislature and the legislative rules, the bill could still be brought up again. AB 1223 would have imposed a new 10 percent excise tax on the sale of handguns and an 11 percent on a long gun, rifle, precursor part and semiautomatic rifle purchases and ammunition. Killing this bill was a priority for NSSF as it manifested into one of the most egregious bills seen anywhere in the country. The real concern was not only the negative impact to our members and the industry in the state, but the exportation of this bad idea to other states. There are still bad bills moving through the legislature and NSSF's Government Relations team will continue to fight them and update the situation.
Delaware
Delaware House Members passed House Amendment 2 by a 24-16 vote that amended SB 6 which was seeking to ban any firearm magazine with a capacity exceeding 17 rounds of ammunition. The original bill would have led to the confiscation of standard capacity magazines without any reasonable compensation. HA 2 replaces the original bill and now changes the definition of "large-capacity" magazine for selling, purchasing, receiving or transferring to any magazine that exceeds 20 rounds of ammunition for a handgun and 30 rounds for a long gun, it increases penalties for use of a "large capacity" magazine in the commission of a crime and does not include any confiscation of magazines. While this is certainly better than the original bill the legislature still has arbitrarily chosen a number instead of addressing the real problem of enforcing the current laws on the books. The bill will now head to the Senate for an expected vote on Tuesday. Also in Delaware, the General Assembly passed a ban on homebuilt firearms, commonly referred to as so-called "ghost guns." The bill criminalizes the sale, transport or possession of an unfinished firearm frame or receiver that doesn't have a serial number, the manufacturing or distribution of a 3D-printed firearm and even the distribution of instructions on how to manufacture firearm components with a 3D printer. Anyone in Delaware who already possesses an unfinished firearm frame or receiver with no serial number would have 90 days to comply with the law, presumably by destroying or surrendering it. Democratic Gov. John Carney still needs to sign the legislation in order for it to become law and there are already signs the law would face serious legal challenges. NSSF will continue to monitor these bills.
Missouri
The Show-Me State is showing the Second Amendment some major support, after Republican Gov. Mike Parson signed into law House Bill 85, the Second Amendment Preservation Act, and signing the bill at NSSF-member Frontier Justice in Lee's Summit, Mo. The new law protects against federal gun control overreach and holds police departments liable if an officer violates someone's Second Amendment rights. Gov. Parson explained, "It is our time to protect the second amendment. This is exactly what this bill does and it's time to get this thing signed and get it into law." Frontier Justice's Co-Founder Mike Brown reiterated his support for the bill, saying "While some people may not spend a lot of time thinking about the second amendment, it's critical to the preservation of our republic."
Nevada
Proposed Nevada legislation that would have greatly increased gun free zones in the Battle-born State is defeated. Senate Bill 452 would have expanded gun free zones by allowing businesses with unrestricted gaming licenses (properties mostly on the Las Vegas Strip) to post signs prohibiting concealed carry for those with permits. Under this proposal, the property owner would have to give a person a verbal warning and that person would have to refuse the warning prior to police involvement. While trade shows were exempt, this law would have created confusion and uncertainty for SHOT Show and NSSF's attendees. This bill was being pushed by Everytown and the MGM. Given that MGM is the number one employer in the state and routinely gives millions in political contributions annually, passage of the bill seemed all but certain. NSSF along with a coalition of Second Amendment groups, unions, law enforcement, public defenders and prosecutors joined forces to oppose this bill and ultimately prevailed. The bill was labeled as little more than a "stop and frisk" measure that would have disproportionally impacted minority communities. Namely the Nevada ACLU came out against the measure all but calling it racist. NSSF thanks all that helped defeat this egregious bill allowing Nevada to remain friendly the firearm industry
New Hampshire
New Hampshire's House of Representatives passed Senate Bill 141 by a 197-180 vote. The bill, introduced by Republican state Sen. Bob Giuda and championed in the House by Rep. John Burt, would abolish the New Hampshire Gun Line, which under the Department of Safety performs all background checks related to the store purchase of handguns, and replace such background checks with the FBI's National Instant Criminal Background Check System (NICS). This much-needed fix for New Hampshire retailers and consumers will be a welcome relief to the months-long delay purchasers have faced over the past year. The bill was supported by NSSF, GOA and NRA that worked to educate those who have been misinformed by the N.H. Firearms Coalition. The misinformation campaign was comprised of numerous lies and factually incorrect information about the process. Fortunately, customers and retailers will be able to efficiently conduct business instead of being told they cannot take their firearm home while waiting for the N.H. Gun Line to answer the phone. Moving to the FBI NICS check should provide a seamless transition and will likely do away with the long delays currently being experienced. Typically, NICS checks are completed within a matter of minutes. SB 141 now heads to Republican Gov. Chris Sununu's desk
New York
It's crunch time in New York for the firearm industry. They've watched as the Empire State's staunchly antigun legislature continues to attack their Second Amendment right and the industry that supports it. Now New York county legislatures are raising their collective voices, trying to stop Democratic Gov. Andrew Cuomo from doing what comes naturally – suffocating the rights of law-abiding New Yorkers from purchasing and possessing firearms. It was only a matter of time before a gun control bill based on complete lies and fabrications passed through, and now antigun politicians have ushered through legislation to allow civil lawsuits against law-abiding firearm manufacturers and retailers by amending the state's "public nuisance" law. If signed by Gov. Cuomo, the law would essentially gut the bipartisan PLCAA and open up a new tidal wave of frivolous lawsuits against the industry not seen since the late 1990s and early 2000s. In a bit of good news in the Empire State, hunters and recreational shooters will still be able to choose ammunition that works best for their situation as a proposed ban on traditional ammunition failed to progress as the state's legislature adjourned without passing the bills. Legislation (AB 5728) had been introduced in both the State Assembly and State Senate that would have banned the use of lead ammo for hunting on all wildlife management areas, state forests, forest preserves, state parks or any other state-owned land that is open for hunting. But a second portion of the bill would have banned the use of lead ammunition on any land area contributing surface water to the New York City water supply, roping in almost all of the state. In good news from New York, legislation did pass and signed into law lowering the minimum age for teenagers to enjoy hunting from 14 down to 12.
North Carolina
The North Carolina Wildlife Resources Commission (WRC) approved temporary rules on June 9 to open certain public game lands for Sunday hunting this coming hunting season. Earlier this year, the WRC approved rules that would expand Sunday hunting opportunities to public game lands; however, because there were objections to the proposed rule, it's required go before a legislative review committee, which will not take place until 2022. In order to allow for expanded Sunday hunting opportunities this fall, the WRC had to put forward a temporary rule to allow for Sunday hunting on select game lands. NSSF expressed its strong support for the temporary rule and we are pleased to see that North Carolina's hunters will have the opportunity to enjoy hunting on Sundays on public land come this fall.
Oregon
Oregon Democratic Gov. Kate Brown signed into law an omnibus gun control bill, SB 2510, that includes state mandates for firearm owners to lock up their guns when they are not in use. The bill requires gun owners to use a gun safe or locked container and include a trigger lock or padlock as well. If a firearm is stolen by a criminal, the owner has 72 hours to report the missing firearm or face fines. Also included in the bill are provisions allowing city and municipal governments the power to ban firearms in public places, of which violating would be a felony offense, raising the cost of obtaining a concealed carry license and also allowing victims of criminal firearm misuse to sue for damages. NSSF encourages firearm owners to practice safe and responsible firearm storage that works best for their household, rather than a top-down government mandate.
Tennessee
Tennessee Republican Gov. Bill Lee held a ceremonial bill signing for the state's Constitutional Carry Law at Beretta's manufacturing facility in Gallatin, Tenn. The law was signed two months ago and will go into force July 1. It made Tennessee the 19th state to have a Constitutional right to carry a concealed firearm without a permit requirement. People 21 years or older can carry handguns openly or concealed. The state's permit system will remain in place for those choosing to obtain one for reciprocity purposes.
Texas
The Texas Supreme Court issued a writ of mandamus directing the trial court to dismiss claims brought against Academy Sports + Outdoors (Academy) stemming from the Sutherland Springs tragedy. Plaintiffs, including victims of the shooting and their families sued Academy for selling the firearm used in the crime. Academy argued that it should not be held liable for the criminal conduct of a third party, pursuant to the federal Protection of Lawful Commerce in Arms Act (PLCAA). The Texas Supreme Court correctly applied the PLCAA and found that it bars these lawsuits (four were filed) against Academy and dismissed the claims. The plaintiffs asserted claims for negligence, negligent hiring, training, and/or supervision, negligent entrustment and gross negligence against Academy because they claimed the sale of the firearm and magazine, which took place in Texas, failed to comply with both Texas and Colorado law because the purchaser was a Colorado resident. Academy denied these claims and also stated that the sale was lawful, and they completed the required background check prior to completing the sale. NSSF filed an Amicus Brief in support of the Academy arguing that the PLCAA was enacted precisely because of similarly situated lawsuits, the plaintiffs' had flawed interpretations of state and federal law and failed to produce evidence showing proximate causation. The court also found that Texas law has "expressly decline to recognize a negligent-entrustment claim premised on a sale and recently reaffirmed our agreement with the policy reasons underlying that conclusion." The state's highest court found that the trial court abused its discretion in denying Academy's motion for Summary Judgment and this ruling directs the court to grant the motion.
Also in Texas, Republican Gov. Greg Abbott signed SB 19, the Firearm Industry Nondiscrimination (FIND) Act into law. The law will now prevent "woke" corporations from profiting from Texas tax dollars and using those profits to fund efforts to deny those same taxpayers their Second Amendment rights. Gov. Abbott held a signing ceremony at San Antonio's Alamo for the FIND Act, and other gun-related laws, including state constitutional carry of firearms and the NSSF-supported legislation prohibiting the state government from closing firearm-related businesses during emergencies. "Governor Abbott and the Texas legislature sent a clear message that Texas is not willing to sell out the Second Amendment rights of her citizens. Governor Abbott recognizes it is wrong to compel freedom-loving Texans to fund corporate gun control," said NSSF's Larry Keane.
Utah
Utah's 29 sheriffs signed a statement vowing to protect residents' Second Amendment rights against federal overreach. "We hereby recognize a significant principle underlying the Second Amendment: the right to keep and bear arms is indispensable to the existence of a free people," the statement reads. The sheriffs said the focus of preventing crime must be on stopping criminals, not on inanimate objects that lack intrinsic moral value. Their letter and promise were "prompted by increasing public concern" over constitutional rights, namely the Second Amendment.
West Virginia
Some states have offered raffle money to residents who get the COVID-19 vaccine. Others have offered scholarships and childcare incentives. To boost his state's percentage of people who have received the vaccine W.V. Republican Gov. Jim Justice is taking vaccine raffles to an entirely different level, offering Mountain State residents who get the vaccine a chance to win a firearm. Gov. Justice announced the state will give 10 firearms, five custom-made hunting rifles and five custom-made shotguns, to any resident who has received at least one COVID vaccination during weekly drawings between June 20 and Aug. 4. In addition to the custom firearms, Gov. Justice said the state will also give away two brand-new, custom outfitted trucks and five lifetime hunting and fishing licenses.
Federal Happenings
Rep. Newhouse Intros Bill to Strengthen Firearm Industry Protections
Washington State Republican U.S. Rep. Dan Newhouse is showing his support for the Second Amendment and the industry that supports it by introducing the Second Amendment is Essential Act to designate the firearm industry as "critical infrastructure" and workers employed within it as "essential infrastructure workers." The designation would mean the industry could not be shut down due to declared states of emergency in the future as was seen so commonly across the country during the coronavirus pandemic. "It is always unconstitutional for government to restrict the rights of law-abiding gun owners, but to do so in the midst of a crisis is especially unconscionable," Rep. Newhouse said. "This legislation protects law-abiding citizens' ability to exercise their Second Amendment rights and prevents future anti-gun restrictions that restrict lawful access to firearms in times of emergency." Read Rep. Newhouse's NSSF Member Profile Q & A here.
Sen. Capito Questions FBI Director Wray on Americans Purchasing Firearms
FBI Director Christopher Wray testified in front of the U.S. Senate Appropriations Committee subcommittee on Commerce, Justice and Science. Several senators asked Director Wray about cybersecurity, terrorism and other topics but U.S. Sen. Shelley Moore Capito (R-W.V.) used her time to address rising crime and the reasons why millions of Americans have taken to legally purchasing firearms. Sen. Capito spoke of Clarksburg, W.V., as home of the FBI's National Instant Criminal Background Check System (NICS) and said she was happy to hear Director Wray says that previous appropriations packages had adequately funded the NICS system, but that they are looking ahead to ensure that continues. On spiking violence and crime, Sen. Capito said, "I think the rise also is, obviously, if you're going to legally purchase and go through a background check it's probably in response to a rising criminal element for a defense. More people are feeling defenseless. More people are home and feel like they may be making those purchases to protect them and their family. So, I thank you for making sure those are getting safely into those hands."
Rep. Hudson Leads 140 Lawmakers Urging DOJ Withdraw Proposed Pistol Brace Rule
Congressman Richard Hudson (R-N.C.) led a letter with 140 Members of Congress agreeing that the Department of Justice's (DOJ) proposed rule to reclassify stabilizing brace-equipped pistols under the National Firearms Act (NFA) is a tax grab that targets Americans living with disabilities and hazards making them felons overnight. "We are disturbed a government agency would issue guidance that would tax and take away the ability of tens of millions of Americans, including disabled veterans to enjoy constitutionally protected rights. In fact, the ATF seems committed to attacking the constitutionally protected rights of all law-abiding citizens." Rep. Hudson and his fellow Members of Congress urged the proposed rule be withdrawn immediately.
NSSF Welcomes Senate Reintroduction of Hearing Protection Act
NSSF proudly welcomes U.S. Sen. Mike Crapo's (R-Idaho) reintroduction of the Hearing Protection Act. The legislation, S. 2050, is co-sponsored by 14 additional senators, all who endorse the legislation that would provide greater access to the firearm safety devices by regulating them in the same manner as a firearm. The bill would reclassify suppressors by removing them from the 1934 National Firearms Act. "This legislation to remove burdensome regulations surrounding an accessory to a firearm is long overdue. The firearm industry is grateful to Senator Crapo for his continued leadership to enable safer recreational shooting and hunting to be more accessible to law-abiding gun owners," said NSSF's Larry Keane. "The Hearing Protection Act would reduce unnecessary barriers to what is essentially a muffler for a firearm that enables more accurate marksmanship and allows shooting ranges to be better neighbors."
Sen. Lummis Introduces SAME Act
Wyoming Republican Sen. Cynthia Lummis wants to ensure if Americans can vote or serve in the military, then they should also be able to purchase firearms. Sen. Lummis introduced S. 1373, the Second Amendment Mandates Equality (SAME) Act, to lower from 21 to 18 years of age the minimum age at which a person may obtain a handgun from a firearm retailer. Under the 1968 Gun Control Act, law-abiding individuals 18-years-old or older can buy shotguns and rifles, however only individuals 21-years and older can purchase handguns from licensed retailers. "The Second Amendment is a constitutional right, and does not treat 18-year-olds as second-class adults," Sen. Lummis said. "Ultimately, if we trust 18-year-olds enough to defend our country and to choose our elected officials, we should trust them enough to purchase a handgun."
Rep. Golden Introduces Legislation to Encourage Responsible & Safe Firearm Storage
U.S. Rep. Jared Golden (D-Maine), joined by Rep. Rodney Davis (R-Ill.), introduced the Responsible Ownership of Firearms Act to establish a competitive grant program through the Department of Justice (DOJ) to incentivize the safe and responsible storage of firearms. Eligible recipients would use the funds to purchase and distribute firearm locking devices to firearm owners and develop and distribute educational materials on safe and responsible gun ownership, safe firearm storage and firearm safety. NSSF's Larry Keane thanked Rep. Golden for introducing the bill, saying "The firearm industry is committed to real solutions for safer communities and actively engages gun owners on the importance of securing firearms when not in use to help prevent unauthorized access. To that end, NSSF appreciates Reps. Golden and Davis for their leadership and efforts on the Responsible Ownership of Firearms Act of 2021, to make safe firearm storage a priority for all communities."
NSSF Member Profile Q & A: U.S. Rep. Ashley Hinson (R-Iowa)
U.S. Rep. Ashley Hinson grew up in Iowa and as she puts it, "Iowans are avid hunters and sportsmen, so it was just always part of the environment for me." She spent valuable time at the local shooting range learning safe and responsible firearm handling and shooting and has become an accurate shot. When she's back home from duties in Washington, D.C., Rep. Hinson enjoys spending time with her family outdoors, where her husband and her are excited to teach their two boys the same hunting and shooting traditions they've learned. "We're excited to be able to teach them and share shooting sports with them now that they are finally getting big enough to hold a gun by themselves!" Read Iowa Republican Rep. Ashley Hinson's full NSSF Member profile Q & A here.
Conservation Gets a Budget Boost
The U.S. Fish and Wildlife Service (USFWS) celebrated that conservation could be getting more dollars. The proposed budget for the federal government was released last week and the USFWS is proposed to get $1.9 billion to fund principal resource management and conservation programs. That's an increase of $331.3 million over the 2021 enacted levels. The news comes on the heels from NSSF that almost a half billion dollars has already been paid by firearm and ammunition manufacturers toward conservation through the Pittman-Robertson excise tax.
News from NSSF
NSSF Release Adjusted NICS Background Checks for May 2021
More than 1.3 million FBI National Instant Criminal Background Check System (NICS) verifications were completed in May, making it the second strongest of that month on record, only behind May 2020's record-setting mark. It also brought the total for the year to more than 8.5 million, ahead of 2020's totals at the same time of 8.1 million. The Reload's Stephen Gutowksi noted that retailer shelves are still bare indicating demand is still strong. Outdoor Wire's Jim Shepherd reported that sales are continuing at elevated levels even as the Biden administration pursues gun control policies, including nominating a former gun control lobbyist to run the Bureau of Alcohol, Tobacco, Firearms and Explosives (ATF). Shepherd quoted NSSF's Mark Oliva saying, "Americans are telling them - month after month - exactly where they stand when it comes to gun rights."
NSSF, Project ChildSafe Urge Firearm Safety During National Safety Month
June is National Safety Month, and following a year of record-breaking firearm sales, NSSF and Project ChildSafe® are urging new and existing gun owners nationwide to prioritize safe firearm storage — and are providing the resources to do so. NSSF encourages first-time gun owners to ensure they have safe storage devices to account for their new firearms and learn about firearm safety best practices. Project ChildSafe provides a library of resources — including a host of new materials developed this year — to help gun owners determine the best method to prevent unauthorized access to firearms. "Every year, National Safety Month is an opportunity to remind gun owners that their most important responsibility is to store their firearms securely when not in use," said Joe Bartozzi, NSSF's President and CEO. Find more helpful resources here.
NSSF Pres. Joe Bartozzi Brings 'Don't Lie' Campaign to Combat Illegal Straw Purchases
NSSF President and CEO Joe Bartozzi joined with members of the Bureau of Alcohol, Tobacco, Firearms and Explosives (ATF), U.S. Attorneys from Illinois and Indiana and local law enforcement at Chicago-area 5-star retailer and shooting range Maxon Shooters to promote the NSSF-led Don't Lie for the Other Guy™ industry education initiative to reduce straw purchases of firearms. The message is clear, if you buy a firearm for someone who is prohibited from doing so themselves and lie on the National Instant Criminal Background Check System (NICS) form, you buy yourself up to 10 years in federal prison and up to $250,000 in fines. The Chicago Don't Lie event kicked off a month-long campaign to educate and inform the public, using billboards, radio and streaming audio messages, as well as targeted and geo-fenced social media advertisements. "We meet with ATF on this and other programs we have with them collaboratively and they give us the information that it's their belief based on evidence that the education program that 'Don't Lie' brings to the table does deter straw purchasing, and that's really what we're here to do," said Bartozzi.
48 Senators Demand ATF Withdraw Proposed Pistol Brace Ban
48 Republican Senators signed a letter, led by U.S. Sen. Republican Leader Mitch McConnell (R-Ky.) and Sen. Lindsey Graham (R-S.C.), to U.S. Attorney General Merrick Garland and ATF Acting Director Marvin Richardson demanding the Bureau of Alcohol, Tobacco, Firearms and Explosives (ATF) withdraw the administration's proposed ban on pistol braces and reclassification of pistols with braces as short-barreled rifles (SBRs). The proposal would in effect create millions of felons out of previous law-abiding Americans who purchased the accessory legally. "The way the proposed rule is written makes clear that ATF intends to bring the most common uses of the most widely possessed stabilizing braces within the purview of the NFA. Doing so would turn millions of law-abiding Americans into criminals overnight, and would constitute the largest executive branch-imposed gun registration and confiscation scheme in American history," the letter states. During the current public comment period, more than 100,000 comments have already been submitted urging the agency to drop the proposal. Sen. Josh Hawley (R-Mo.) sent a previous letter to ATF.
Negative Comments Piling Up for DOJ-Proposed Gun Rules
More than 100,000 comments (and counting) have been submitted so far regarding the Department of Justice's (DOJ) proposed rule to reclassify brace-equipped pistols. Another nearly 60,000 comments were submitted on the DOJ-proposed rule to redefine frames or receivers. The comment period for pistol braces is open for more than two months and the frame or receiver comment period remains open for just under two months. The Reload's Stephen Gutowski reported the comments overwhelmingly disfavor the proposed rules and could have a real effect. The Obama administration yanked a proposal to ban "green-tip" ammunition after 300,000 comments opposed the move. Some of the comments are directly from owners who live with disabilities, and exactly for whom the brace was designed. They argue the proposed rule unfairly targets them.
Update on Louisiana's Lifetime Concealed Handgun Permit
The Bureau of Alcohol, Tobacco, Firearms and Explosives (ATF) posted an open letter to all Louisiana Federal Firearms Licensees and provided updates regarding the newly implemented Louisiana Lifetime Concealed Carry Permit. The open letter reads, in part, that the Louisiana Lifetime Permit "meets the requirements as an alternative to the NICS background check requirement only for the initial five-year period beginning on the original issuance date. However, since the Louisiana Lifetime Permit is not re-issued with an updated issuance date, the holder cannot continue to use their 'original' Lifetime Permit indefinitely as an alternative to a NICS background check… A NICS background check is required if the subject presents either an expired Louisiana five-year Concealed Carry Permit or a Louisiana Lifetime Concealed Carry Permit that was issued more than five years before being presented." Read the full ATF letter to La. FFLs. NSSF will continue to provide timely updates here.
Appeals Court Blocks Calif. 'Assault Weapon' Ban Reversal
The U.S. Court of Appeals for the Ninth Circuit granted a stay on Judge Roger Benitez's previous ruling that overturned California's 30-year old ban on so-called "assault weapons." The three-judge appeals court panel's decision means the current ban on firearms will stay in place while court proceedings continue. Judge Benitez had stated in his ruling the Golden State's ban on common firearms infringes on the Second Amendment rights of Californians. "One is to be forgiven if one is persuaded by news media and others that the nation is awash with murderous AR-15 assault rifles. The facts, however, do not support this hyperbole, and facts matter," Benitez said. California Attorney General Rob Bonta tweeted his approval of the reversal, saying "This leaves our assault weapons laws in effect while appellate proceedings continue. We won't stop defending these life-saving laws."
African-American, Women Gun Ownership Still Surging
The firearm industry has seen these trends for months and it is about time others took notice as well. The demographics of who owns firearms in America are changing rapidly as more women and minorities take the Second Amendment into their own hands. A local news station in Austin, Texas visited a gun range in Covington where a group of women were taking a firearm training and practice course. Gun owner Carla Russell said "it's beautiful" to be out there with that group of women. "Like I was saying, for me, it's a feeling of self-empowerment." NSSF data showed African-Americans bought firearms 58 percent more than they did the previous year. Philip Smith, President of the National African-American Gun Association, added "I'm talking to Black doctors, nurses, lawyers, biochemists, from every walk of life in the African-American community and they're saying, 'Hey Phil, we had conversations about getting a gun tonight.'"
Safety, Economic Anxiety Drive Record Gun Sales in Florida
Over 1.9 million National Instant Criminal Background Check System (NICS) checks were run for the sale of a firearm in Florida last year and the view from local gun retailers is that 2021 will break that record, according to a News Channel 13 report from Orlando, Fla. First--time gun buyer Eddie Lawrence said he was going home with a handgun and peace of mind. His purchase, he said, was a new safety measure to protect his home, wife and two daughters. "Home security," Lawrence said. "I don't need to carry it out in public, that is not the reason of me buying it. It's to protect my family and my home." NSSF's Matt Manda added it's a common sentiment from Americans all across the country, not just in the Sunshine State. "We've seen last year from the coronavirus pandemic a lot of economic anxiety from folks in other states going through shut downs, local communities seeing community violence. They're taking their safety and Second Amendment right into their own hands."
Join the Gun Owners Care Campaign
With American gun owners increasingly the target of efforts to shame and cast aspersions simply for exercising their constitutional right to own a firearm, NSSF has launched the Gun Owners CareSM program. This initiative works to educate the public about the concern law-abiding gun owners have for their neighbors and communities. Members of the firearm-owning community deserve respect for being good, concerned citizens and proud defenders of a unique American heritage, and the Gun Owners Care initiative will emphasize those efforts and successes. We invite all industry members and firearm owners to join now and support this critical initiative.
Download NSSF's Real Solutions, Safer Communities Toolkit
NSSF's Real Solutions. Safer Communities.SM Industry Toolkit is available for members of the firearm industry for download. Industry members are encouraged to use the ready-made materials in the toolkit to share on their social media, websites and printed materials with customers, supporters, employees and stakeholders. NSSF's Real Solutions campaign is a member-supported initiative that includes several firearm safety programs that have proven effective at reducing the criminal misuse of firearms and safeguarding firearms from prohibited individuals and those who should not possess them.