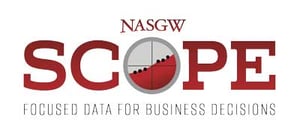 For the first time in the history of the shooting sports industry, NASGW is providing a clearer look at the sales and inventory within the wholesale distribution channel through SCOPE™, the brand new data program for NASGW members. SCOPE™, which has been in the works for over two years, launched on Thursday morning at the NASGW Expo in Pittsburgh, PA. The much-awaited program represents over 51% of all new firearms sales with data provided by 21 participating NASGW wholesaler members. This is the most comprehensive source of sales and inventory data in the industry and could only be accomplished through the wholesale partnerships of NASGW. To say the launch of SCOPE™ is a big deal, would be an understatement.
SCOPE™ STATS:
Firearms - $2.52 Billion Average Sales/Year
Ammunition - $347 Million Average Sales/Year
Optics - $143 Million Average Sales/Year
Accessories - $492 Million Average Sales/Year
"SCOPE™ is a powerful program and prolific step for shooting sports industry data," said Easton Kuboushek, SCOPE™ Program Manager. "Overwhelmingly, manufacturers who've seen the demo praise SCOPE's ability to streamline reports from distribution and provide the most robust source of sales and inventory data."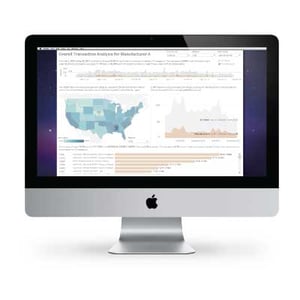 Manufacturer interest and excitement has been through the roof as the industry has been waiting for this level of available data for a long time. When NASGW set out to create this program, they recognized a void within the industry and an opportunity to bring together our wholesale members to strengthen the success of the industry and the commitment to two-step distribution. SCOPE™ is helping bring the shooting sports industry into the 21st century regarding business analytics, and we are excited to see how this data will improve our members' ability to make smarter business decisions.
SCOPE™ V1.0 is organized into three product categories: firearms, ammunition and optics. An Accessories package will be released in 2019. Sales and inventory data is focused into six dashboard reports, which include an overall market report, company performance, market share, inventory share, inventory depletion, and timing & trends. This data, provided down to a UPC level, offers a more in-depth look for manufacturers to be able to compare their performance against the broader market, helping them analyze strengthens and weaknesses against their competitors while also allowing them to understand how production compares to current availability and demand. SCOPE™ provides a more accurate picture of the entire industry supply chain. Users are also able to see sales and transaction reporting on a state-by-state basis, product category, and UPC level. This level of information is unprecedented within the industry and can only be accessed through SCOPE™
If you are interested in learning more about SCOPE™ or scheduling a demo to understand how this new program can improve your business, visit nasgwscope.org, or click below to schedule a demo with Easton Kuboushek.
Schedule a SCOPE™ Demo
Learn more about NASGW's new data program and see the power of this tool first hand.