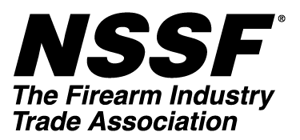 NSSFâ's Government Relations Team dedicates its time and resources to supporting legislation beneficial to our industry and fighting those bills that infringe on our rights to legally conduct business and compromise everyone's Second Amendment rights. Team members attend legislative hearings on the federal, state and local levels year-round across the nation, keeping their finger on the pulse of those issues affecting us.
Our May column continued to cover the effects of the coronavirus pandemic on the firearm industry. Indeed, it seemed the headlines about the public health situation would never cease—and then the rioting started.
Such events usually spur gun-control advocates to step up their game, but through the last several weeks of civil unrest, calls to defund and eliminate police forces have squashed much of the usual gun-control rhetoric we've seen when these things have happened in the past. Indeed, Americans are buying guns at a record pace, and store owners are defending their lives and property with firearms. One Florida sheriff warned rioters he was encouraging citizens in his county to defend themselves. Breitbart's Nick Nolte excoriated gun control politicians who disarmed their communities and which are now defenseless and burning. National Review's Charlie Cooke took apart the "only cops need guns" argument and calls to ban modern sporting rifles and magazines as hypocritical and inane; the same people who spewed that argument are now calling to defund police, while citizens are left to their own devices. And Breitbart's AWR Hawkins noted that, with mass rioting, the stark reality of why people choose the modern sporting rifle and standard magazines for home defense is clear.
Of course, the weeks left before November's elections are slipping away, and as active campaigning resumes, especially for Democrats seeking the toe-holds they need to flip the Senate to their control, more than a few states and politicians are ramping up their gun-control efforts. Here's a look at the issues of the last 30 days affecting NASGW members and your clients.
Around the States
California
San Mateo County supervisors introduced an ordinance to limit lawful firearm and ammunition sales. Under this ordinance, firearm retailers will also be required to obtain another license through the county, one beyond state and federal licenses and which could be denied for a litany of reasons. The ordinance also creates buffers, requires liability insurance, dictates business hours, mandates a one-size-fits-all security plan, forces retailers to sign agreements indemnifying county officials and prohibits Californians under 21 unaccompanied by a parent or legal guardian from entering the premises, among other requirements. If adopted, lawful businesses will be forced to cease operations and relocate as the resolution takes effect 30 days after passage. NSSF is vigorously opposing this ordinance that won't increase public safety.
On the state level, the California's Assembly passed AB 2362, which if passed by the Senate, would give the state Department of Justice the ability to fine firearm retailers $1,000 to $3,000 for even minor violations, including not putting up a warning poster in an appropriate place or using outdated warning tags. AB 2847 was also passed and moves to the state Senate for consideration. That bill would eliminate the dual-placement microstamping requirement in lieu of a single-placement requirement. Despite requiring unworkable technology, the bill would also require the DOJ to remove three firearms from the handgun roster for every new addition.
Over in the state Senate, the Senate Appropriations Committee passed SB 1175, which is now eligible for a vote on the state Senate floor. State lawmakers positioned the bill to ban the import of African game trophies as a guard against future pandemics. It's really about limiting and marginalizing hunting. SB 1175, if enacted, would prohibit the importation of African animal trophies. NSSF testified against these bills and continues to work to defeat them.
Colorado
Colorado Parks and Wildlife has awarded $725,000 to nine shooting ranges across Colorado through the agency's Shooting Range Development Grant Program (SRDG). The funds will go toward developing new shooting ranges and to upgrade existing ranges. SRDG supports the establishment, improvement and expansion of safe shooting facilities in Colorado and is one of the largest shooting range programs in the nation. Since 2010, SRDG has awarded more than $4.8 million in funding to more than 70 shooting and archery projects across Colorado. The program's funds come from federal excise taxes generated by the sale of hunting and shooting equipment, in addition to funds generated by license fees. Local partners in the projects also commit at least 25 percent in matching funds for the work.
Connecticut
U.S. District Judge Jeffrey A. Meyer ordered Connecticut's Democratic Gov. Ned Lamont and state police to end their refusal to accept and process fingerprints for pistol permit applications. The governor suspended fingerprinting during the coronavirus pandemic, but the judge found the emergency order denied citizens their Second Amendment rights since permits with fingerprints are required to purchase handguns in Connecticut. The Connecticut Citizens Defense League brought the lawsuit, which argued the indefinite suspension of services denied Second Amendment rights. The judge agreed, noting in his decision that "The executive order leaves it to the discretion of state and local police whether to conduct fingerprinting, thus empowering the police to functionally deny the right of new applicants to acquire, carry and possess a handgun." When politicians unilaterally suspend rights at their own discretion, rights can no longer be called rights, but rather privileges granted by a ruling class.
Florida
Florida's Supreme Court ruled against allowing a 2022 ballot proposal to ban modern sporting rifles in the Sunshine State. The court ruled the ballot summary was misleading because it said rifles that are lawfully possessed before the initiative might be passed would be exempted. The court ruled that voters would be deceived because the initiative wouldn't have protected the rifle itself, but rather the person who lawfully owned it, who would not then be able to sell it or give it to someone else. Sweeping definitions would have also included semiautomatic rifles and shotguns capable of holding more than 10 rounds. The ballot initiative was pushed by the antigun group Ban Assault Weapons Now, which gained only 175,000 of the more than 766,000 voter signatures required. The initiative was opposed by Florida Attorney General Ashley Moody. The case challenging the ballot question was brought by NRA, and NSSF filed an amicus brief in support.
In other state-level news, the NRA and lawyers for Florida Attorney General Ashley Moody will avoid mediation in a lawsuit challenging a 2018 state law that prevents people under age 21 from purchasing firearms, under an order issued this week by a federal judge. Both parties filed a joint motion U.S. District Judge Mark Walker to allow them to sidestep court-ordered mediation, saying the process "would be fruitless." The two sides' positions "are not reconcilable, and no middle ground exists between them," lawyers wrote in a joint motion "to abrogate" the mediation requirement. "Accordingly, the issues involved in this case are not amenable to mediation. Mediation would not be a productive exercise, nor would it be a worthwhile use of the parties', or the court's, resources," the lawyers wrote. In Monday's order granting the request, Walker wrote "this court finds good cause has been shown why the mediation requirement should be waived." NSSF filed an amicus brief challenging the law that bars sales of long guns to adults under the age of 21.
Riots across the state had several Florida cities scrambling to maintain public safety. Declaring a state of local emergency due to riots and civil unrest in Florida's West Palm Beach, Mayor Keith James banned all sales of guns and ammunition on May 31, The Federalist reported. He also declared all citizens are prohibited from possessing firearms in public places. In his Declaration of Emergency, James cited a Florida statute that allows public officials to strip law-abiding citizens of their Second Amendment rights by preventing the sale and public possession of firearms. His declaration temporarily banned the sale of guns and ammunition for at least 72 hours. It also banned the display of firearms and ammunition in gun stores and carrying firearms in public places. The greater effect, though, was exposing a fatal flaw in the state law, which requires mayors to take such actions to deny law-abiding citizens their Second Amendment rights in the midst of a public safety emergency. "This is unconscionable that a law would tell citizens that rioting, looting and mayhem is running rampant in the streets of their city and at the same time deny those vulnerable citizens the ability to lawfully obtain the resources they need to defend themselves and their loved ones," said NSSF's Mark Oliva to Breitbart. NSSF will pursue a change in state statute when the Florida Legislature convenes.
Iowa
Iowa House File 2502 passed out of the Iowa House in February, but was delayed in the state Senate by its COVID-19-related recess. This bill would prevent local governments from regulating shooting ranges, firearm storage and firearm attachments in a way that is stricter than the state. Additionally, it would make it unlawful for political subdivisions to ban firearms in government buildings without adequate security measures. The Iowa Senate returned to work in June and quickly took a vote on HF 2502, which passed in a 32-17 vote. This NSSF-backed legislation will now go to Republican Gov. Kim Reynolds for her signature.
The Iowa Senate passed its second pro-gun bill since it returned from COVID-19 related recess. House File 716 was managed by state Sen. Chris Cournoyer in the Senate, where it passed in a 37-13 vote. The bill passed out of the House of Representatives in 2019, where it was introduced by state Rep. Matt Windschitl. HF 716 would improve deer hunting opportunities by expanding the number of allowable ammunition cartridges for hunting deer. It would also allow youth to hunt deer with a pistol or revolver under the supervision of an adult with a valid hunting license. This bill will now go to Republican Gov. Kim Reynolds for her review and signature.
Louisiana
Louisiana's Democratic Gov. John Bel Edwards signed HB 781 into law as Act 325. State Rep. Blake Miguez (R-Erath), working with NSSF, introduced the bill to prohibit government officials from ordering the closure of firearm and ammunition businesses during declared emergencies or disasters. It classifies industry members as "essential businesses and operations for the purposes of safety and security." Prior to Act 325, the governor, parish presidents and municipalities were allowed to "suspend or limit the sale … of firearms" during a declared emergency or disaster. The new law appropriately strikes this unconstitutional provision and replaces it with protections for shooting ranges and firearm and ammunition "manufacturers, distributors, wholesalers, suppliers, and retailers." This law will serve as a model for other states in coming legislative sessions.
Members of Louisiana's state House of Representatives and Senate Natural Resources Committees reviewed a proposed Wildlife and Fisheries Commission rule that would have banned the use of lead shot on all shotgun ranges on Wildlife Management Areas (WMA). After hearing testimony, the members of the two committees voted unanimously to find the proposed rule "unacceptable." The committees will transmit a letter detailing their findings to Democratic Gov. John Bel Edwards for his consideration. The governor will have 30 days to either reject the finding or allow it to be incorporated into the 2021 regulations. The use of lead ammunition on ranges does not violate federal environmental laws and there is no scientific evidence it has any population-level impact on wildlife species. Allowing this unjustified ban to go into effect would set a dangerous precedent.
Mississippi
A federal judge ruled Mississippi's capital city cannot restrict the state's open carry law as it did recently, according to news reports. A consent decree between the city of Jackson, Mayor Chokwe Antar Lumumba and state Rep. Dana Criswell was filed in June. Mayor Lumumba issued an executive order in April temporarily banning the open carry of firearms in Jackson during the city's coronavirus stay-at-home order, citing a state statute allowing him to enforce safety rules during a public emergency. Criswell, a Republican, challenged the ban in court. State law allows people 18 or older who are legally allowed to possess a gun to carry it, with restrictions, such as not being engaged in criminal activity. The consent decree says the mayor and the city can't restrict open carry unless the state or constitutional law is changed first to allow it. "I am very glad to know that this will never happen again in the future," Criswell said in a statement.
North Carolina
North Carolina Democratic legislators have filed a bill that would expand on the state's Jim Crow law requiring a permit to purchase a pistol. House Bill 1209 would require law-abiding North Carolinians to acquire a permit from their local sheriff in order to buy semiautomatic rifles and shotguns, defined as "assault weapons" in the bill. Such a requirement would allow a sheriff to deny a permit to purchase based on "non-prohibiting" factors such as the "moral character" of the applicant. NSSF opposes this legislation and will continue its efforts to repeal the current pistol purchase permit requirements.
Virginia
Alexandria, a Virginia suburb just outside of Washington, D.C., moved forward with a public hearing and final vote to adopt a local ban on firearms in the city's public buildings, properties and parks. It's the result of the raft of gun control laws passed earlier this year in Virginia, including legislation that allows municipalities to create a patchwork of differing gun laws. Open carry of firearms is legal in Virginia, but this local ordinance would set Alexandria apart and the ordinance would apply to both open and concealed carry permit holders. Violation would be a Class 1 misdemeanor and the ordinance is scheduled to go into effect July 1. Alexandria is a virtual warren of public buildings and properties, putting gun owners at risk from inadvertent violation of the law.
Federal Happenings
May's NICS Background Checks Set Record
The May 2020 NSSF-adjusted National Instant Criminal Background Check System (NICS) figure of 1,595,790 is an increase of 75.2 percent compared to the May 2019 NSSF-adjusted NICS figure of 910,910. That's the highest performing May on record and the third-highest month on record. For comparison, the unadjusted May 2020 FBI NICS figure 3,066,740 reflects a 32.1-percent increase from the unadjusted FBI NICS figure of 2,320,918 in May 2019. "Americans are being confronted with decisions regarding their personal safety and are voting with their wallets on their right to keep and bear arms," NSSF's Mark Oliva told the Washington Free Beacon, which reported that, in three months, more than 6 million firearms were sold.
ATF/NSSF Warn Retailers to Secure Inventory and Buyer Records
NSSF and the ATF are encouraging all firearm retailers to take any proactive steps they can to safely protect their businesses, their inventories and their records and to contact ATF immediately in the event of a theft or loss at (888) 930-9275. NSSF reminds all federal firearm licensees that ATF remains open and available to assist industry members with any emergency requests. Additionally, ATF advised NSSF that NFA Forms 5s, which are usually processed in about 30 days, will be expedited for law enforcement agencies. NSSF launched Operation Secure Store® to help educate FFLs on how to more safely and securely protect their businesses from break-ins and theft. NSSF will continue to provide pertinent information to our members as we receive important updates.
Operation Secure Store Matching Rewards Noted for Catching Gun Thieves
NSSF's Operation Secure Store program, along with matching rewards from ATF, are gaining national attention. NSSF matches ATF reward offers up to $5,000 for information leading to the arrest and conviction of criminals robbing and stealing firearms from retail locations. Recent riots and looting targeted several retailers. NSSF matched reward offers in Atlanta, Dallas and Miami, among other cities. NSSF's Mark Oliva told Fox Business, "The thefts of these guns is extremely disturbing. The criminals stealing these firearms aren't trying to feed their families. They're using these guns to commit violent crimes and prey upon the most vulnerable in their communities. The ATF and NSSF both issued alerts to firearm retailers … to take all prudent precautions to secure inventory and records in the face of a threat of civil unrest.".
Acting Currency Comptroller: No Tolerance for Bank Discrimination on Guns
Acting Comptroller of the Currency Brian P. Brooks made it clear from his first day that there's no room for banks to serve the needs of a free market society and discriminate against the firearm and ammunition industry. In a press release upon his appointment, he said, "Fair access has come under attack. Whether under the disreputable practice of 'Choke Point' or under the guise of reputation risk, we should not tolerate lawful entities being denied access to our federal banking system based on their popularity among a powerful few. That is a dangerous and untenable practice that we will work to correct." NSSF has been working with the Trump administration, Congress and state legislatures to end banking discrimination whereby banks are deciding public policy from unaccountable boardrooms and denying free commerce and full exercise of Second Amendment rights while at the same time taking advantage of taxpayer bailouts and taxpayer-funded insurance programs.
Trade Groups Renew Call for Liability Protections
NSSF joined more than 200 trade groups and associations in signing a letter urging Congress to work quickly and approve temporary legislation providing liability protections for America's small businesses as they reopen following the coronavirus pandemic. The letter is signed by groups representing industries including food services, construction, travel, energy, transportation, entertainment and more, and asks Congress to provide "broad protections for businesses, nonprofits and educational institutions that work to follow applicable public health guidelines against COVID-19 exposure claims." The effort was spearheaded by the U.S. Chamber of Commerce and concludes, "Now is the time for Congress to take strong action to stop a growing wave of lawsuits from getting in the way of what we all want and need: healthy citizens and a strong economy."
VP Pence: Next Coronavirus Relief Bill Must Contain Business Legal Shield
Vice President Mike Pence said Congress must include a legal shield for businesses getting back to work in any proposed coronavirus relief or recovery package. Vice President Pence said the administration wants a "safe harbor" for businesses that follow Centers for Disease Control and Prevention (CDC) guidelines to protect against "frivolous lawsuits" and reopen "with confidence." NSSF signed onto a Chamber of Commerce letter urging Congress for the same protections. "What we want to do is make it possible if businesses or professional sports reopen and begin to operate consistent with CDC guidelines that they can do that with confidence and that they will have liability protection," the Vice President said to Breitbart.
Everytown Endorses 58 Candidates for Gun Control in U.S. House Races
Everytown for Gun Safety released a list of 58 Congressmen and women and candidates they're supporting to push their radical gun control agenda in Washington, D.C. The list was provided exclusively to The Hill, which published all names. Heavily targeted is Texas, which Everytown has prioritized, pledging to spend at least $8 million to tip races there. Its top-tier candidate there is former Democratic state Rep. Wendy Davis, challenging Congressman Chip Roy (R-Texas) after being soundly defeated in a governor's race by Republican Gov. Greg Abbott in 2014. Everytown is also planning a $5 million spend to flip Arizona. It's a continuation of its benefactor Michael Bloomberg's campaign to buy the seats he wants to push his gun-grabbing agenda, which he nearly admitted to during a South Carolina debate prior to dropping out of the Democratic primary race.
Rep. Clyburn Pushes 'Charleston Loophole' for Police Reform Bill
U.S. Rep. James Clyburn (D-S.C.) is proposing to include his gun control bill to close the so-called "Charleston loophole" in any police reform legislation. Rep. Clyburn sponsored H.R. 1112, Enhanced Background Checks Act, which passed the U.S. House of Representatives last year, but is dormant in the U.S. Senate. NSSF opposes this legislation because it could extend a delay period from three to 30 days and shift the burden of proof from the government to the individual to prove innocence, counter to an assumption of innocence. The reality is 91 percent of background checks are completed immediately. Of the remaining cases, 88 percent are resolved in three days and 94 percent are resolved in 10 days. Just .01-percent of cases are referred for retrieval because the individual is prohibited.
News from NSSF
NSSF's Project ChildSafe® Launches New Safety Tools
NSSF launched Project ChildSafe in 1999 and has since provided more than 38 million free firearm safety kits and gun locks to firearm owners through partnerships with local law enforcement agencies. In response to the surge in firearm sales during the coronavirus pandemic—many of which have been to first-time buyers—NSSF created a new infographic for prospective gun buyers to use when considering purchases. NSSF also released a "Firearm Storage and Safety Assessment" quiz for new buyers to test their knowledge. NSSF President and CEO Joe Bartozzi touted the resources, saying, "Our industry is seeing record-breaking sales in the midst of the COVID-19 pandemic, with a large percentage of these consumers being first-time gun buyers. We want to be sure these new gun owners have as much information as possible about how to handle, use and store firearms safely and responsibly."
Join the Gun Owners Care Campaign
With American gun owners increasingly the target of efforts to shame and cast aspersions simply for exercising their constitutional right to own a firearm, NSSF has launched the Gun Owners CareSM program. This initiative works to educate the public about the concern law-abiding gun owners have for their neighbors and communities. Members of the firearm-owning community deserve respect for being good, concerned citizens and proud defenders of a unique American heritage, and the Gun Owners Care initiative will emphasize those efforts and successes. We invite all industry members and firearm owners to join now and support this critical initiative.
Download NSSF's Real Solutions, Safer Communities Toolkit
NSSF's Real Solutions. Safer Communities.SM Industry Toolkit is available for members of the firearm industry for download. Industry members are encouraged to use the ready-made materials in the toolkit to share on their social media, websites and printed materials with customers, supporters, employees and stakeholders. NSSF's Real Solutions campaign is a member-supported initiative that includes several firearm safety programs that have proven effective at reducing the criminal misuse of firearms and safeguarding firearms from prohibited individuals and those who should not possess them.