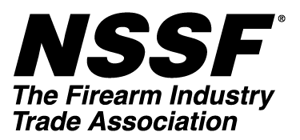 NSSF's Government Relations Team dedicates its time and resources to supporting legislation beneficial to our industry and fighting those bills that infringe on our rights to legally conduct business and compromise everyone's Second Amendment rights. Team members attend legislative hearings on the federal, state and local levels year-round across the nation, keeping their finger on the pulse of those issues affecting us.
While we are, of course, waiting for Georgia's state runoffs to determine the balance of Republicans and Democrats in the Senate, the intents of the Biden administration when it comes to firearms in this country have come in sharper focus.
Instead of zeroing in on rebuilding the post-pandemic American economy and returning us to our rightful place as the most powerful country in the world, President-elect Biden and his vehemently anti-gun White House partner, Vice-President-elect Kamala Harris, have already declared they wish to reclassify some 20 million modern sporting rifles and more than 150 million pistol and rifle magazines under the 1934 National Firearms Act. The impact of such an astounding move? A potential cost of more than $34 billion in taxes and fees to gun owners who would comply, and the making of criminals of those who wouldn't.
Sound scary? It should. But there is good news. NSSFâ estimates there are 434 million firearms in U.S. civilian ownership, according to the Firearms Production Report figures released by NSSF. The report compiles the most up to date information based on data sourced from the ATF's "Annual Firearms Manufacturing and Export Reports" (AFMER), as well as the U.S. International Trade Commission (ITC). "These figures, combined with the record-breaking 17.2 million NSSF-adjusted background checks for the sale or transfer of a firearm in the first 10 months of 2020, demonstrate that Americans have a strong desire to continue purchasing firearms for lawful purposes," said NSSF President and CEO Joe Bartozzi. The report also shows there are nearly 20 million MSRs in circulation today and that 11.4 million total firearms were produced or imported in the United States in 2018.
They say there's strength in numbers. As we turn the corner on the train-wreck that was 2020, one thing is clear: It's imperative that every member of our industry does all they can to embrace the millions of new gun owners who have joined our ranks and make their voices part of ours. We sold them their first gun, their first boxes of ammo and undoubtedly a few accessories to go with them—and that should only be where we started.
So that all those new guns don't gather dust as whatever form normal daily life becomes when vaccines are fully realized and the pandemic finally retreats to a bad memory, we must show all those new gun owners what we already know: No matter what your reason for buying a gun, owning one opens the door to a lifetime of entertainment and camaraderie few other things offer.
We hope all at NASGW keep that in mind in the months ahead.
Enough soapboxing for now. Following are the issues in December having the potential to affect NASGW members and their clients. Read them through, keep them in mind and return them to your attention on January 2. Between now and then, keep your family and friends close, enjoy Christmas, Hanukkah and New Year's Eve, and take time to note the things to be thankful for, for those are the foundations of the great things to come. Take care, we'll see you in 2021.
Around the States
California
A case against four northern California counties challenging their authority to ban firearm sales during the pandemic was allowed to proceed, according to a ruling by the U.S. District Court for the Northern District of California. Santa Clara, Contra Costa, and San Mateo Counties repealed closure orders shortly after the lawsuit was filed and allowed gun shops and ranges to reopen. Alameda County did not. The court dismissed the case against the three counties that reversed their orders but allowed the case to proceed against Alameda County. NSSF is monitoring.
Delaware
The Delaware Superior Court ruled that deer hunters can hunt with semiautomatic rifles even though the state environmental authority banned them. Delaware's Department of Natural Resources and Environmental Control was sued over the administrative ban and the court agreed the agency overstepped its authority by preventing hunters from using semiautomatic rifles. The court said the department went beyond state law and failed to follow procedures that would allow the agency to independently create its own rules. DNREC has updated this season's hunting guide online to comply with the ruling.
Florida
A Florida lawmaker is at it again, introducing legislation that would require California-style background checks on ammunition purchases. State Rep. Dan Daley (D-Coral Springs) has filed House Bill 25, which would add "ammunition" to Florida's statute related to background check requirements for firearms, therefore requiring background checks for the purchase or transfer of ammunition with limited exceptions. Similar legislation was filed last year, but not given a hearing in committee. NSSF will continue to monitor this bill, along with others that would impact the industry.
Georgia
Georgia Democratic candidates for U.S. Senate Reverend Raphael Warnock and Jon Ossoff took part in debates in an attempt to gloss over their gun control agenda and the fact they would be the votes to usher in President-elect Joe Biden's radical gun grab agenda. Despite the theatrics, it didn't work. Georgia's runoff elections on Jan. 5 promise to have monumental impacts on gun owners and Second Amendment rights, including the firearm industry. It is literally up to Georgia voters to send the firewall of Republican Sens. David Perdue and Kelly Loeffler to stop Senate Minority Leader Chuck Schumer (D-N.Y.) from trampling on the Constitution and ushering in a literal gun grab that's been pushed by the incoming Biden-Harris administration. Read Larry Keane's article.
Ohio
Ohio Republican Gov. Mike DeWine's push for stricter gun control laws is getting attention as end-of-year deadlines loom. Senate Bill 221, the proposal to enact universal background checks and so-called "red flag" gun seizures that violate due process rights, is facing an uphill battle to get through the state legislature. The Republican-controlled state legislature has balked at punishing law-abiding citizens with onerous gun-control laws. Several other bills to support individual gun rights are pending too. The state legislature has until Dec. 31 to vote or those bills will expire.
Pennsylvania
Pennsylvania Democratic Gov. Tom Wolf vetoed two bills that would have restored and protected gun rights for Pennsylvanians during declared emergencies. One bill would have blocked the governor or any local public officials from suspending or limiting firearm sales during a disaster emergency. Another bill was written to strike an existing provision that states, "no person shall carry a firearm upon the public streets or upon any public property." The vetoes were expected. Gov. Wolf signaled his intent to deny law-abiding citizens their rights.
In other news from the Keystone State, The Superior Court of Pennsylvania for the Western District has granted Springfield Armory's motion for re-argument en banc and withdrawn the decision by a three-judge panel that found the Protection of Lawful Commerce in Arms Act (PLCAA) is unconstitutional. That maneuver vacates the previous ruling and sets the case up to be heard again by the full court. The case centers on a claim by the parents of a youth who was killed when another was handling a firearm without supervision. The magazine was removed, but a round remained in the chamber, which was negligently discharged and killed a teen. The family of the victim claims the firearm is defective since it can operate without a magazine inserted. NSSF will file an amicus brief.
Texas
Texas Democratic State Rep. Lina Ortega sponsored H.B. 118, which would require background checks for private firearm transfers, effectively banning private sales. That's among 16 antigun bills she's introduced so far this year. Texas law doesn't require background checks for private transfers. Knowingly transferring a firearm to an individual who is barred from possessing one is already a felony under federal law. The proposed legislation is unlikely to go anywhere and Texas Republican Gov. Greg Abbott has already spoken out against other antigun proposals.
Federal Happenings
Polymer80 ATF Raid
NSSF® is aware that Bureau of Alcohol, Tobacco, Firearms and Explosives (ATF) executed a search warrant at Polymer80's offices in Arizona and seized from Polymer80 one "Buy, Build, Shoot" kit and some company records, apparently including customer lists for those kits. According to several news reports, in the affidavit to obtain the search warrant - which was leaked to the media – the ATF took the position that the Polymer80 "Buy, Build Shoot" kit is a "firearm" because it is "readily convertible" to fire. It does not appear that ATF considers standalone so-called "80% receivers" to be a "frame or receiver" regulated by the 1968 Gun Control Act. Retailers should consult with their attorney and/or contact ATF for guidance as to whether it may sell "Buy, Built and Shoot" kits and under what conditions. NSSF will continue to monitor this situation and report further as we learn more facts.
Office of the Comptroller of the Currency Releases Proposed Rule to Prevent Banking Discrimination
The Office of the Comptroller of the Currency released a proposed rule that would end the banking industry's discriminatory practices of denying services to politically disfavored industries like that of the firearm industry. Today's proposal clarifies the meaning of fair access to banking services in language that Congress added to the OCC's mission in Title III of the Dodd–Frank Act, said the OCC in a press release. That language charged the OCC with "assuring the safety and soundness of, and compliance with laws and regulations, fair access to financial services, and fair treatment of customers by, the institutions and other persons subject to its jurisdiction." The proposal builds upon the fundamental principal of nondiscrimination and ensures that banks—individually or in coordination with others—do not limit fair access to financial services. NSSF has been advocating for industry members over banking discrimination, supporting legislation including the Freedom Financing Act (S. 821) and the Firearm Industry Nondiscrimination (FIND) Act which was passed in state legislatures. "NSSF welcomes this important regulatory development that will strengthen and democratize our nation's banking system and put a stop to unlawful discrimination against a responsible and constitutionally protected industry. We look forward to submitting public comment on behalf of our industry," said NSSF's Larry Keane.
Ninth Circuit Rules in Favor of Gun Tracing
The U.S. Court of Appeals for the Ninth Circuit said authorities must hand over firearm trace database records, striking a blow to the Tiahrt Amendment, which restricts public access to sensitive, law enforcement-only firearm tracing data. This restriction is supported by Congress, the Bureau of Alcohol, Tobacco, Firearms and Explosives (ATF) and law enforcement groups such as the Fraternal Order of Police (FOP) because it secures sensitive tracing information which would jeopardize on-going criminal investigations and put the lives of law enforcement officers, cooperating retailers and witnesses at risk. Reveal, the Center for Investigative Reporting (CIR), along with the antigun billionaire Michael Bloomberg-funded gun control website The Trace, brought the lawsuit.
Brady Group Sues Parts Manufacturers
Brady United gun control group is suing 13 firearm parts vendors for negligence, public nuisance and violation of business codes stemming from murders in November 2017. The murderer in that instance was ordered by a judge to surrender his firearms. He illegally possessed a firearm he built himself and murdered several people and wounded others, including his own family, before killing himself. Brady alleges the vendors knew they would sell parts to "… criminals, killers, and others whose possession of firearms pose an unacceptably high threat of injury or death to others." NSSF is monitoring.
News from NSSF
SHOT Show 2021—On Demand!
Nothing can truly replace the experience of the SHOT Showâ in Las Vegas. While the show won't be taking place in person in 2021, it doesn't mean NSSF can't help the industry connect and conduct business this January.
NSSF is pleased to announce the upcoming launch this January of SHOT Show On Demand, a digital platform that will provide the trade media as well as retailers, range operators, law enforcement and armed forces representatives the ability to discover many of the products and meet with many of the exhibitors who were scheduled to be on display at our in-person event. Many of these manufacturers and service providers can't be easily found through traditional distribution channels.
In addition, SHOT UniversityTM and a selection of Retailer Seminars and Import/Export Sessions will be available providing important industry updates and training to keep you operating successfully in the coming year.
We are currently finalizing the design and programming of SHOT Show On Demand, so more details will be available in the coming weeks. For now, mark your calendars this January 18-22, 2021, so you don't miss your opportunity to meet one-on-one online with manufacturers.
Features of SHOT Show On Demand include:
Searchable Online Directory of more than 2,000 exhibitors and their products
New Product Gallery
Schedule Appointments: Attendees will have the ability to schedule virtual meetings with SHOT Show exhibitors during SHOT Week and to communicate through private messages.
Digital News: SHOT Show On Demand will be sending the always popular SHOT Daily through email and highlighting other publications throughout SHOT Week which feature some of the hottest new product announcements.
On TV: SHOT Show has partnered with Outdoor Sportsman Group to provide "live" coverage on Outdoor Channel and Sportsman Channel to make it even easier to hear the latest industry news and catch product highlights.
Education and Training: SHOT University, Retailer Seminars and Import/Export Sessions will be available online for unparalleled industry training and helpful insights. See the full lineup and registerfor available 2021 SHOT Show education sessions.
And more!
Who can participate in SHOT Show On Demand? If you have attended a SHOT Show as a buyer in 2018, 2019, or 2020, are an NSSF member or invited trade industry media, you will be automatically registered for SHOT Show On Demand. A link and a login will be emailed to you in the coming weeks. If you have someone else with your company who may qualify to participate, complete the form here and we'll review.
Companies Step Up Financial Support for NSSF
The SHOT Show's cancellation has had an enormous impact on NSSF's ability to represent the interests of our industry. However, since the cancellation of the show, many companies have stepped up in a big way to support NSSF by pledging financial support and donating their SHOT Show® refunds to the association. We are extremely thankful for the industry we represent and the generosity and leadership of all these firearm industry companies that have donated to date:
Alexander Arms, Altamont Co., Armory Plastics, LLC, Arms Appraisals, LLC, Benelli USA, Berry's Mfg., Inc., Berry's Mfg., Inc-Supplier, BiHu JiaXiao photoelectric technology (Chongqing) Co., Ltd., BioThane Coated Webbing, Carey's Small Arms Range Ventilation, Cerus Gear, Chattanooga Shooting Supplies (CSSI), Chris Reeve Knives, Cryptic Coatings, Davidson's, Inc., Dongguan Lychon Hardware Co., Ltd., Energetic Armament, LLC, Environ-Metal, Inc.— HEVI-shot, Eukanuba, Fausti Stefano SRL, Flambeau Outdoors, FMG Publications, Freedom Arms, Inc., Glacier Glove, GLOCK, Inc., Government Marketing & Procurement, LLC, Grasso Holdings, Inc., Gun Tote 'N Mamas, Hornady Mfg. Company, Huglu, Istanbul Silah ve Savunma San. Tic. AS., Jess Briley Manufacturing Company, Joseph Chiarello & Co., Inc., Kayhan Av Tufekleri San ve Dis Tic ltd, Kays Engineering, Inc., Kent Cartridge, Kinetic Research Group, LLC, Legacy Sports International, Inc, Leupold & Stevens, Inc., Lionheart Industries, Lipsey's, LLC, Magtech Ammunition Co., Inc., Maverick Stitching, Midwest Industries, Inc., Minelli USA, North American Arms, Inc., Off Grid Tools, O. F. Mossberg & Sons, Inc., Orchid Advisors, Polymer Injection Molding, Primary Arms, LLC, QSP KNIFE, Quality Cartridge, Regal Industrial Sales, RSR Group, Inc., RUAG Ammotec USA, Inc., Savage Arms, Inc., 2nd Amendment 1791, LLC, SIG SAUER, Inc., SinterFire, Smith & Wesson Brands, Inc., Sturm, Ruger & Co., Inc., Syracuse Supply/Apt. Machine Tools, TriStar Arms, Inc., Umarex USA, Underwood Ammo Velocity Outdoor, Wildlife Research Center, Inc., Winkler Knives and ZAI/Bighorn Arms, Inc.
Join the Gun Owners Care Campaign
With American gun owners increasingly the target of efforts to shame and cast aspersions simply for exercising their constitutional right to own a firearm, NSSF has launched the Gun Owners CareSM program. This initiative works to educate the public about the concern law-abiding gun owners have for their neighbors and communities. Members of the firearm-owning community deserve respect for being good, concerned citizens and proud defenders of a unique American heritage, and the Gun Owners Care initiative will emphasize those efforts and successes. We invite all industry members and firearm owners to join now and support this critical initiative.
Download NSSF's Real Solutions, Safer Communities Toolkit
NSSF's Real Solutions. Safer Communities.SM Industry Toolkit is available for members of the firearm industry for download. Industry members are encouraged to use the ready-made materials in the toolkit to share on their social media, websites and printed materials with customers, supporters, employees and stakeholders. NSSF's Real Solutions campaign is a member-supported initiative that includes several firearm safety programs that have proven effective at reducing the criminal misuse of firearms and safeguarding firearms from prohibited individuals and those who should not possess them.