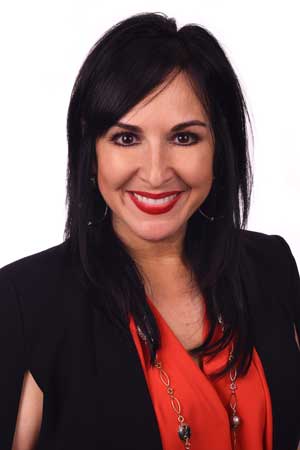 July is upon us, and it has left me wondering, where has this year gone? In a blink of an eye, we are halfway through 2019. I am looking forward to the 4th of July holiday and celebrating the freedoms that we are so gratefully granted through the promise of democracy.
There is nothing like celebrating a holiday just as you "expect" to. At Thanksgiving, you eat a big meal with turkey and all the fixings, then you watch a football game or go to the movies. On the 4th of July, you enjoy the festivities while wearing red, white, and blue, take in a parade or listen to patriotic music, light the BBQ grill for hamburgers and hot dogs, swim in the neighbor's pool, watch the fireworks, and be grateful that you are an American and live in the greatest country on the planet. That's what you expect to do.
For us, that's exactly what we're doing. Aspen creates an old-fashioned, little town 4th of July parade complete with music, motorcycles, firetrucks and sirens, kids hanging off the back of pick-up trucks, and we salute our veterans as they pass by and wave to the crowd. We watch the fanfare decked out in red, white, and blue attire; we wave flags and clap to the music. We are going to a neighbor's condo for burgers and dogs for lunch, then head over to another neighbor's for a BBQ dinner with homemade ribs and cheese grits.
But what's missing is the fireworks. No fireworks. Last year it was too dry. This year it's too wet. The conditions are never perfect. What is the 4th of July without fireworks? I could almost cry, but I won't. I can't control the conditions, but I will make the best of it to enjoy the day and appreciate what I can partake in and what I can control. In this case, perception was reality, but that's NOT the case all the time.
In our industry we seem to be struggling with our perception. Recent events are creating quite the buzz in the media. You can't go a day without hearing more about the internal struggles with one of the most influential voices in our industry, the NRA. We are also seeing the doors close at one of our partner wholesalers, United Sporting Companies. It is a challenging time in our industry but the media is certainly willing to highlight the negatives. On top of the current challenges, our Second Amendment Rights are about to come under fire even more, as we near the 2020 elections and listen to the Democratic debates.
Working in the industry for so long, we see these great companies and the people behind them, but how are these new challenges impacting the perception of the industry as a whole? What do outsiders see when they look at the shooting sports industry? How can we collectively steer the conversation to focus on the good? Now is the time for our voices to be heard. It is time for those of us inside the industry to collectively clean up our own perception and take advantage of opportunities to "right" the narrative.
In doing just this, NASGW recently reached out to one of our industry partners, the Outdoor Wire, to see if we could contribute some insight and hopefully shed a little light on the good that is happening around the industry, especially with NASGW members. I penned a short letter to the editor that should be appearing in one of their daily industry emails. I encourage you all to take the initiative to do the same in your marketing departments. Whether you are a manufacturer or a wholesaler, share your success stories and accomplishments. Any negative that happens in our industry right now is going to be magnified by our detractors. It is on us to combat that with our own positives. While we may see contraction in some areas, we are bound to see expansion in other areas. Let's learn from recent events and turn the tides of our perception.
Take control of your holiday, relax and celebrate the birth of our country, and honestly the birth of our industry. Many of our NASGW manufacturers trace their roots back to the Revolutionary War, so this holiday always carries a little extra significance. Enjoy some sunshine, some barbeque, and hopefully some fireworks. Send me pictures. And may God bless America!
Happy 4th of July!
Until next time,

Laurie Aronson
NASGW Chairwoman